Feast your eyes on our (not so) spooky mummy jars. They're super easy to make - it'll only take a few minutes. Perfect for Halloween parties or trick or treat adventures!
Let the haunting commence!
Our mummy jars are the cutest DIY decoration that'll introduce some family fun to your Halloween this season! Personalised Halloween decorations are the best way to theme your home on a budget. Using items from around your home and a few LED tea lights, our spooky jars can be created in minutes. Perfect for parties, nestled on windowsills for curious trick or treaters and passers-by, these purse-friendly mummy jar lights look amazing in the dark and can be used year after year.
Mason jars
LED tea lights
Bandages
Googly eyes
Sellotape or glue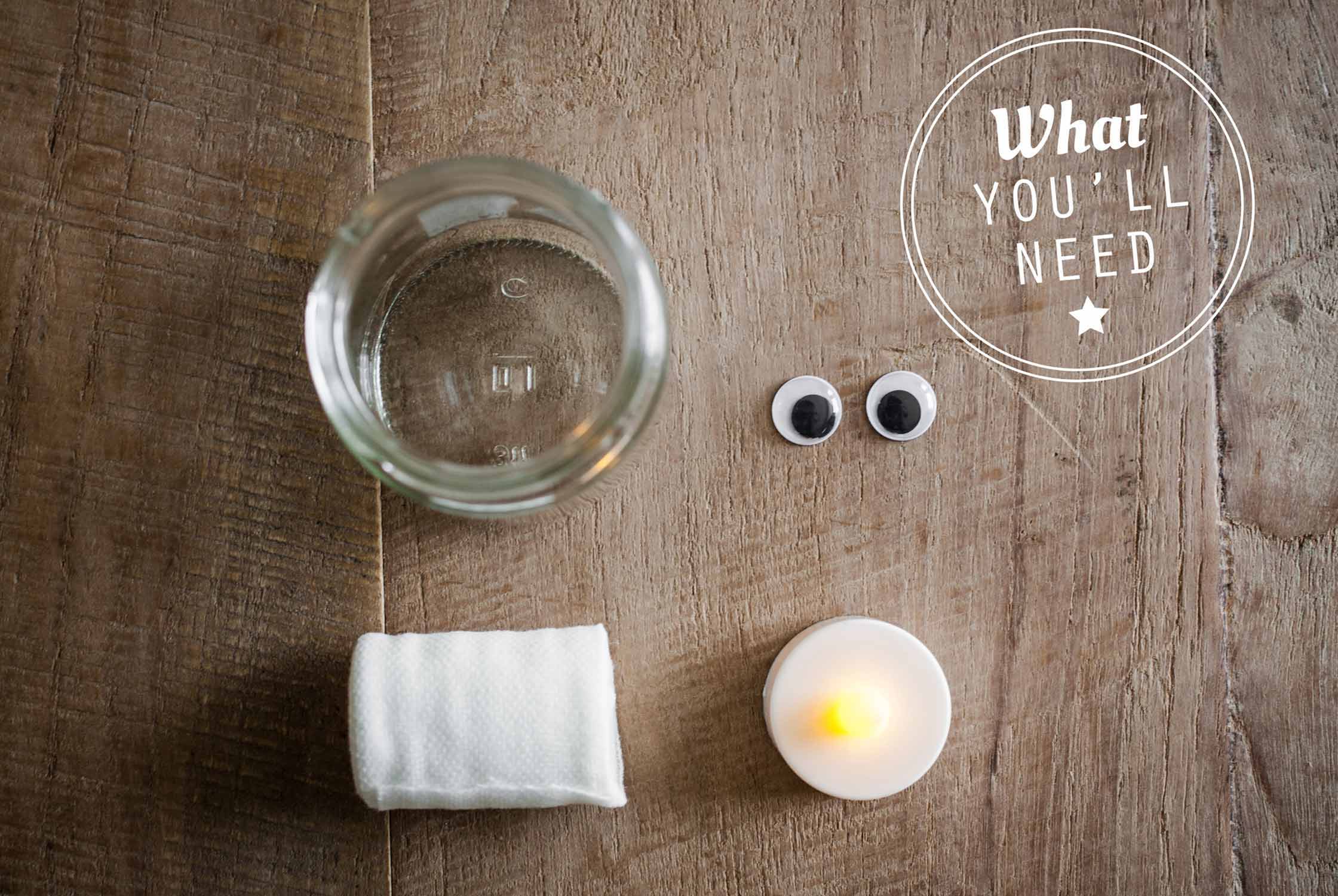 Attach one end of the bandage to the jar with your glue or tape.
Wrap the bandage around the jar, ensuring that the light can still shine through. Fasten the other end of the bandage into place.
Peel the back off your googly eyes and press them onto the fabric.
Switch on your tea light and place it inside the jar.
Repeat using different sized jars to create the ultimate Mummy family!!