I'm a big fan of re-using bits and bobs from around the house to create something unique. This week I set out with the aim of brightening up these cold wintry nights only using bits I had lying around. Ladies and gents I present you DIY tea lights jars.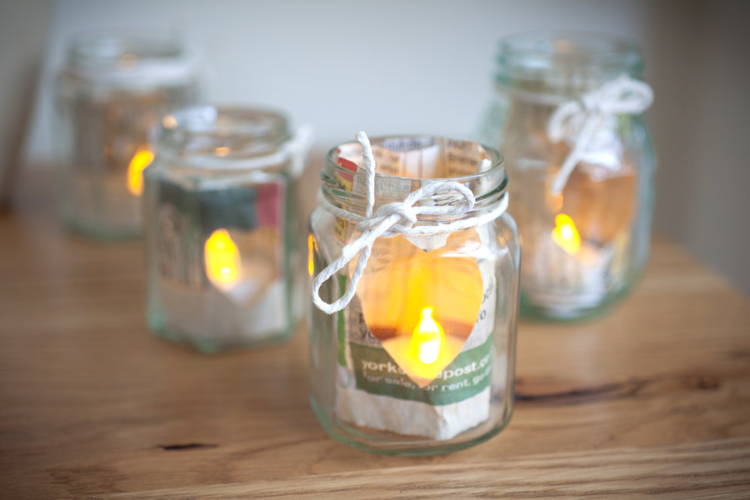 Mason jar (an old marmalade or jam one will do)
Newspaper
Scissors
Tea bag (Yorkshire tea is best, of course)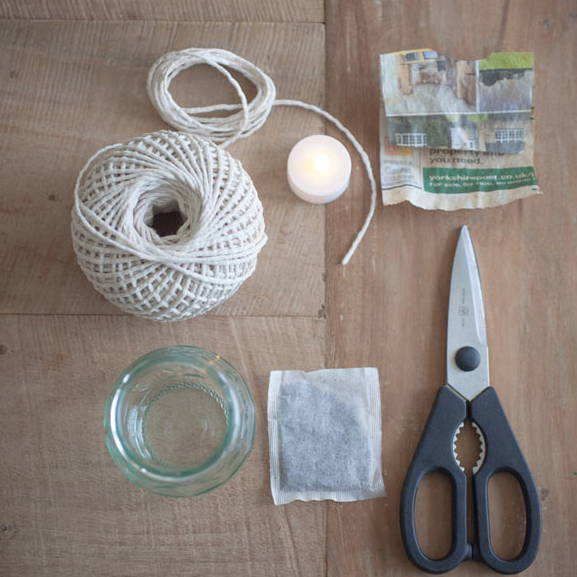 Paper & naked flames never work well together so be smart and go LED. Our battery tea lights are simple to use and look like the real thing when flickering away.
How to create your own jar:
Wash your old jam jars in preparation so that they are gleaming. Grab that ball of string which you bought years ago but never seem to use (I'm definitely guilty of this), and pull some pages from a recent paper.
Tea stain your paper! Just like you did when you were at school, dip and dab to give the newsprint those nostalgic sepia tones.
Measure the height of your jam jar and then cut your newspaper into a rectangular strip to so it will slide inside. Quick tip – always measure before you start cutting as each jar could be different.
Cut little hearts in to the middle of the newspaper and then gently place the newspaper inside the jars. Pop some string around the top and finish with a bow loop.
Switch on the tea light and place inside the jar and you're done. Thriftiness at its best!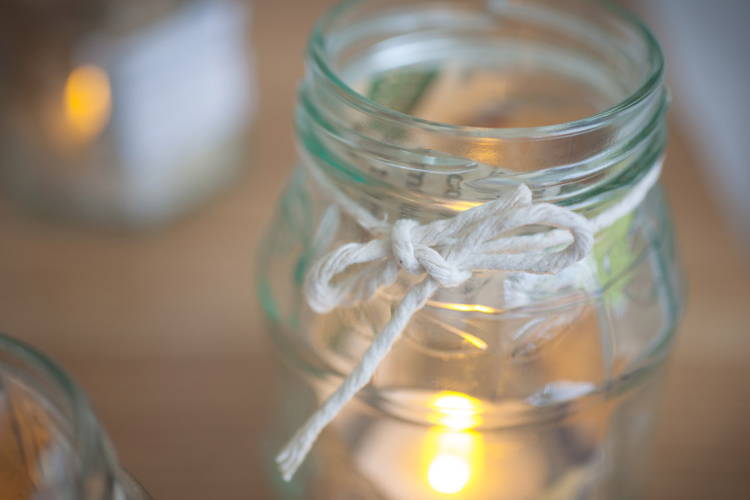 Fancy doing this yourself? We'd love to hear from you if you manage to have a go, and share with on on Facebook.