As summer is coming to a close we're all about making the most of the warmer days before the darker nights arrive! Here's a few of our favourite garden party ideas and tips to create the perfect setting to end the summer.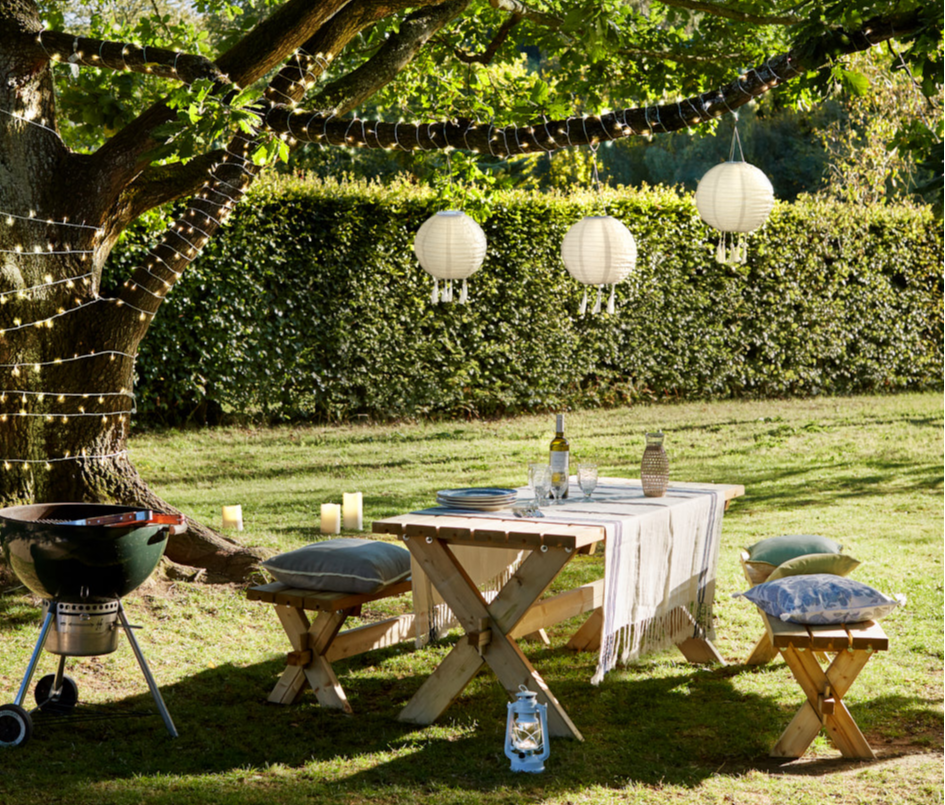 Create an instant party feel
From the minute your guests arrive, make sure you create an instant party vibe! Whether it's balloons by the front door, or outdoor candles to guide their way through to the party, it's important to create that party feeling.
As your garden party runs into the evening, make sure all walkways and seating areas are lit by garden party lights! This creates a cosy evening atmosphere to keep the party going whilst also helping to guide your guests as the sun goes down! Whether it be solar path lights or an extra touch of decor with party lanterns, they'll keep shining through the night.
When planning a party in advance, the weather isn't the easiest to predict, so make sure you have a back up plan. Whether it's moving everyone indoors if the rain starts to fall or moving into a marquee covered in outdoor fairy lights, it's always good to have a plan B.
Photobooths are an instant winner at any party, from casual get together to a garden wedding. Create a sparkling backdrop with an outdoor curtain light, festoon lights and a box of props, either leave your guests to take snaps on their phone or have a Polaroid camera at the ready. This is a perfect addition to parties, as your guests can take pictures home as a memory!