It's not Halloween without the odd pumpkin or two, but sometimes we fancy a break from the traditional carved jack-o'-lanterns and want to try something a bit different. To that end, we've trawled the net in search of inventive and unusual ways to decorate your home with pumpkins (and pumpkin alternatives) this Halloween. From DIY vampire pumpkins to tropical Halloween lanterns, here are nine of our favourite Halloween decorations:
1. The Glitter Pumpkin | For a glamorous start to your Halloween decor, coat a real pumpkin with a clear adhesive then dust with a liberal layer of glitter. To create something extra unique, paint your pumpkin first using pastel spray paints then use glitter in a complimentary colour.
2. The Little Pumpkin Candle | Cute little Halloween candles are an absolute must-have for October. Measuring just 4cm in diameter, these Halloween candles would make a perfect addition to a dinner table at a Halloween themed dinner party, or just popped on a windowsill to welcome trick-or-treaters. They would also make a lovely seasonal gift for a friend.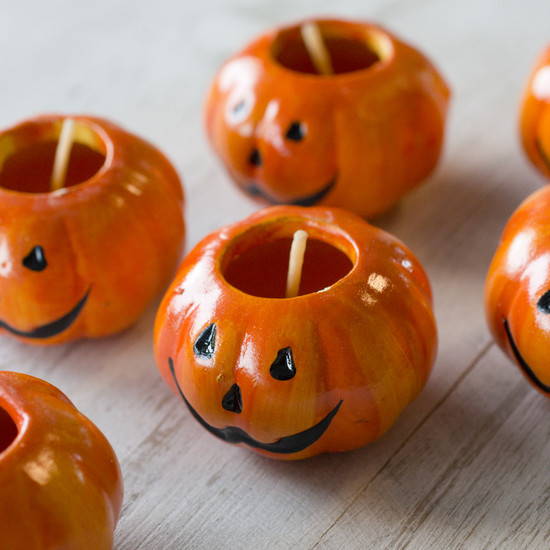 The Pumpkin Fairy Lights.
3. The Pumpkin Fairy Lights | Light up your Halloween party with a string or two of Halloween lights. Made of a clear orange acrylic and each sporting a cheeky grin, our pumpkin lights are a definite favourite in the Lights4fun office. Drape them along banisters or trail along a mantelpiece this Halloween. Being battery powered, you could even give a set to the little ones to take out trick-or-treating with them!
4. The Big Light Up Pumpkin | If a real pumpkin jack-o'-lantern seems like too much mess but you still fancy a spooky nightlight, try this orange acrylic pumpkin light. Stand him on your porch to show guests where the party is, or use him as a centrepiece to your Halloween dinner party. As the bulbs inside these Halloween decorations are LED, they'll always stay cool to the touch so you don't have to worry about overheating.
5. The Fire Pumpkins | So simple yet so effective – grab a few real pumpkins, position them strategically in the garden or on the porch steps, then wrap with strings of warm white LED lights on clear cable. These Halloween lights are super quick to make and make a big impact. If you want an even more dramatic display, simply add more lights – you could even use battery powered fairy lights if you don't have an outdoor plug socket available.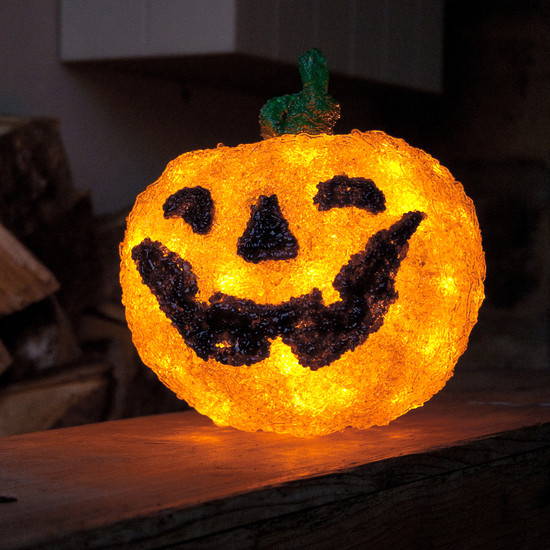 The Big Light Up Pumpkin.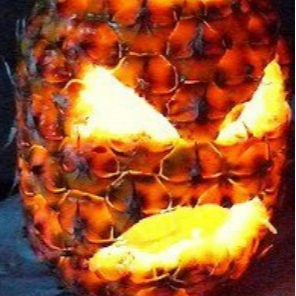 The Pumpkin That Isn't A Pumpkin,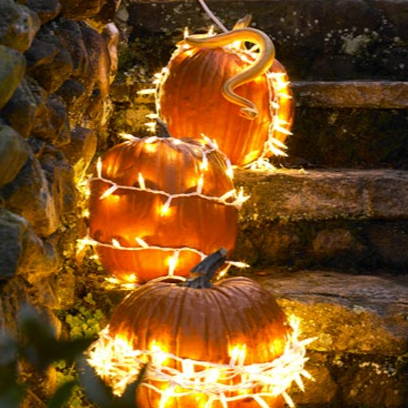 6. The Pumpkin That Isn't a Pumpkin | Who says Halloween lanterns have to be made from pumpkins? For a tropical twist on your Halloween party decor this autumn, substitute the traditional pumpkin for a pineapple. A surefire talking point at any Halloween party, a pineapple jack-o'-lantern has the added benefit of naturally sporting a fabulous hairstyle.
7. The Pepper Pumpkin | Another pumpkin-lantern-that-isn't-a-pumpkin, we couldn't resist this smiley little guy. Place him in the middle of serving dishes at an October dinner party or use him as a spooky starter; stuff the inside with a gooey cheese and vegetable filling and serve one pepper to each guest.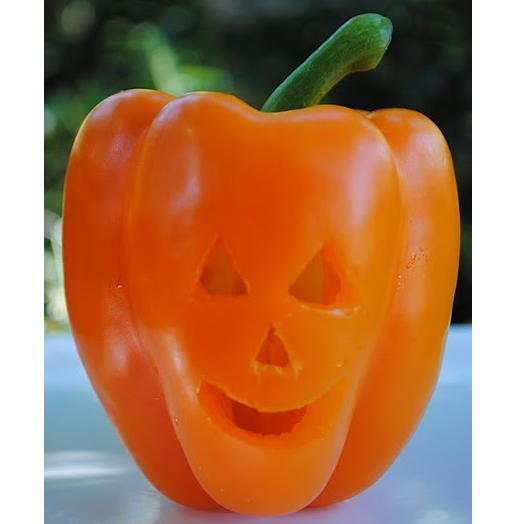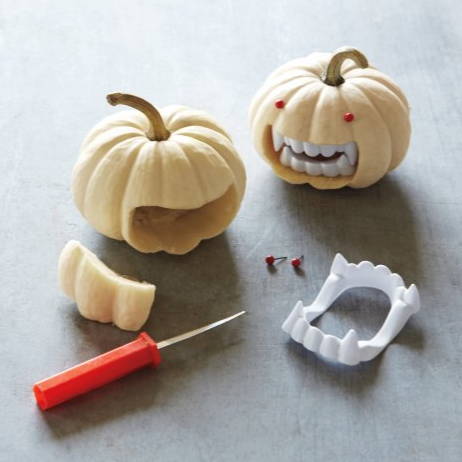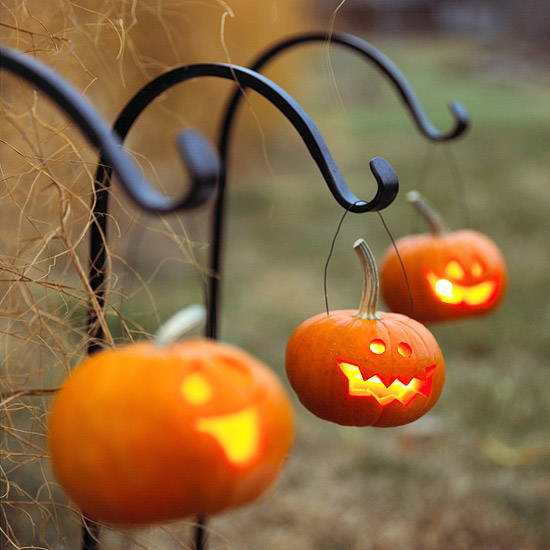 The Mini Hanging Pumpkins.
8. The Bitey Pumpkin| Another fantastic use for mini pumpkins. Take a small paring knife, a couple of coloured pins, and a set of novelty Halloween fancy dress vampire teeth. Carefully carve out an oblong hole round the front of the pumpkin, then slot in the plastic teeth. Finish off by pushing the pins in to create two eyes, and you've got yourself a frighteningly cute DIY Halloween decoration. We love the idea of creating a whole family of bitey little pumpkins and using one on each place setting at a dinner party as a spooky Halloween party favour.
9. The Mini Hanging Pumpkins| For outdoor Halloween events, line your paths and party areas with a row of small hanging pumpkins each containing a battery operated tea light. Not only will this make your Halloween lanterns much safer for use around plants and lawns, it'll also mean that they'll stay lit even if it gets a bit breezy.
10. The Really Gross One | Included at Matt's insistence. If you really want to frighten your party guests, carve out a pained expression in a large pumpkin then drag the pumpkin filling out through the mouth. Tada, vomiting pumpkins. Lovely.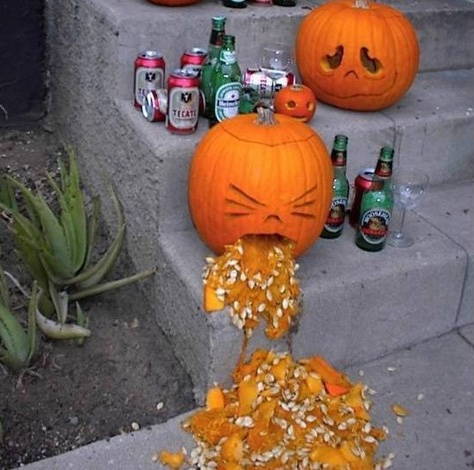 For even more Halloween decoration ideas, come join us on Pinterest in the lead up to October 31st »