We've put together a festive feast of Christmas lighting inspiration to help you introduce a gorgeous glow.
Here are our tips and ideas to make those stairs shine, deck the halls and style your entrance table. Now to warm up your welcome!
Stairs are the focal point to most hallways so are the best place to get started. Whether you have contemporary metallic railings, oak timber bannisters or a modern open stairway, they're just crying out to be dressed up. For a taste of tradition, artificial garlands are king. Lights will add depth and colour to your foliage in a flash. Golden tones can bring an inviting warmth whilst cool icy white hues offer a cleaner, modern appearance.
Curtain lights add instant sparkle.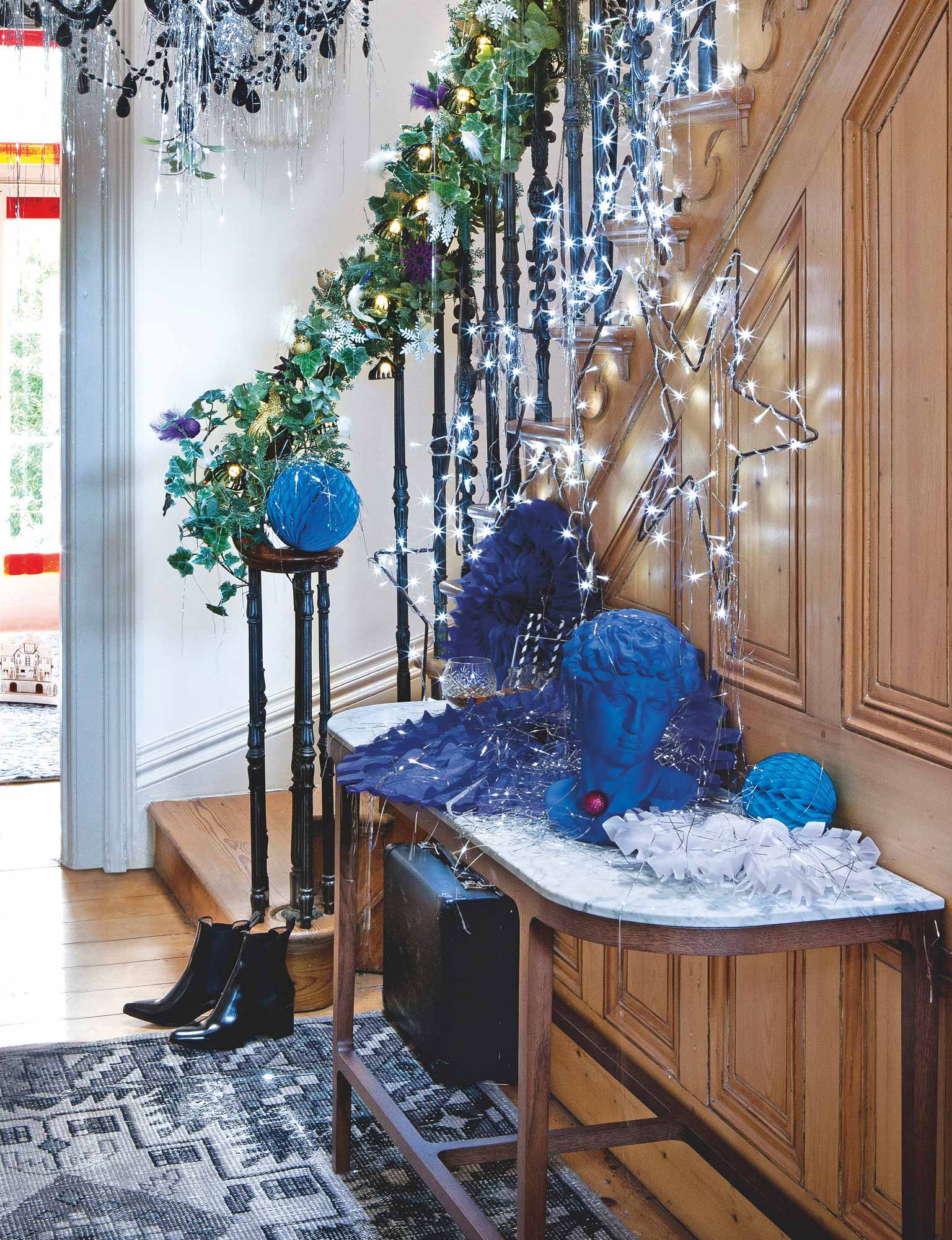 Splashes of a colour add personality.
Metallic tones & ice white rope lights.
It doesn't matter how spacious your hall is you can still create a de-lightful display in moments. With linear rooms it's important not to overcrowd your hallway. Using mini Christmas trees perched on side tables can add a pocket of colour, whilst keeping your floorspace free. Benches and baskets are a stylists favourite for adding textures and layers too. Work with existing furniture and plump for a feature wall light. Festive shapes such as stars, snowflakes and stags can finish off your display nicely.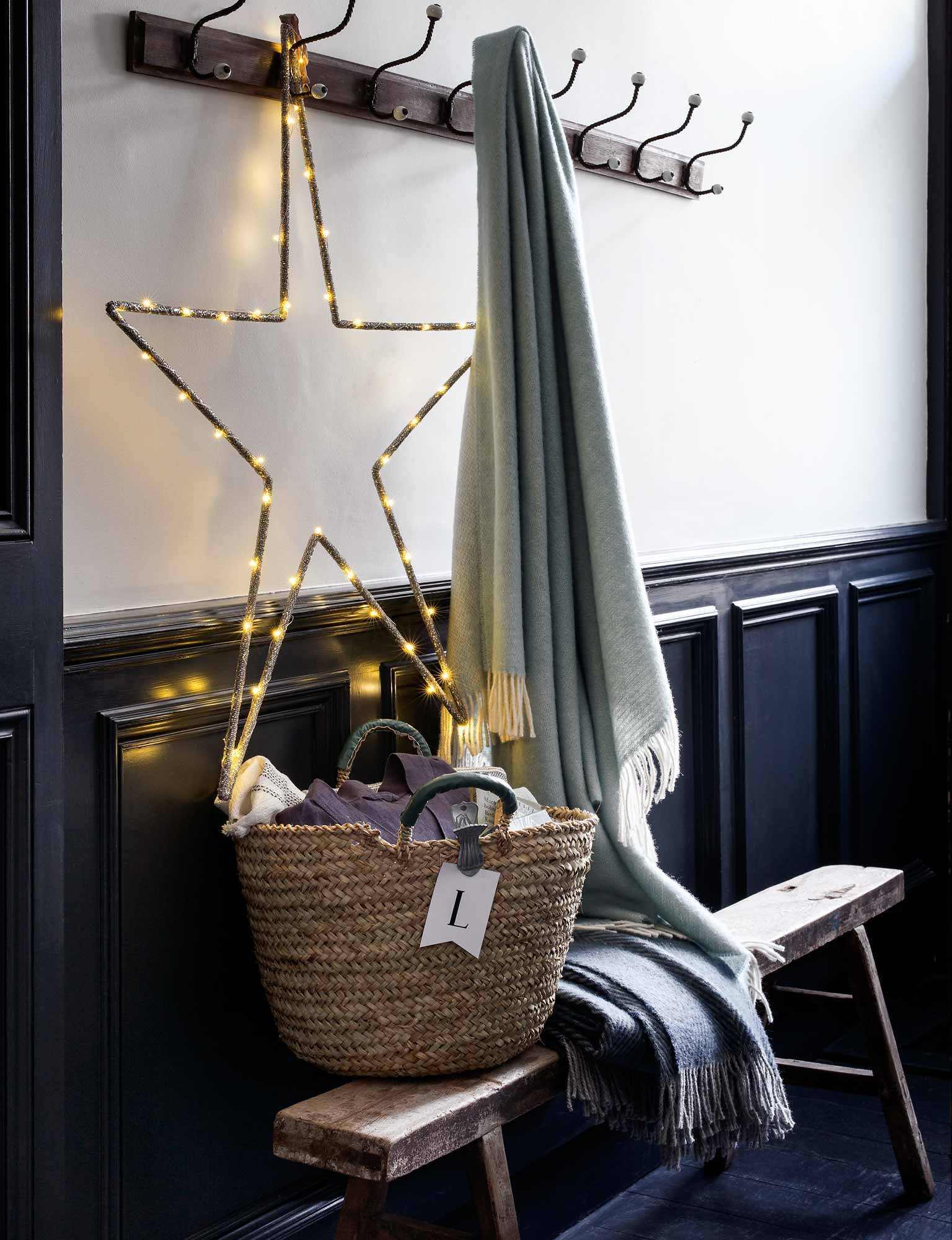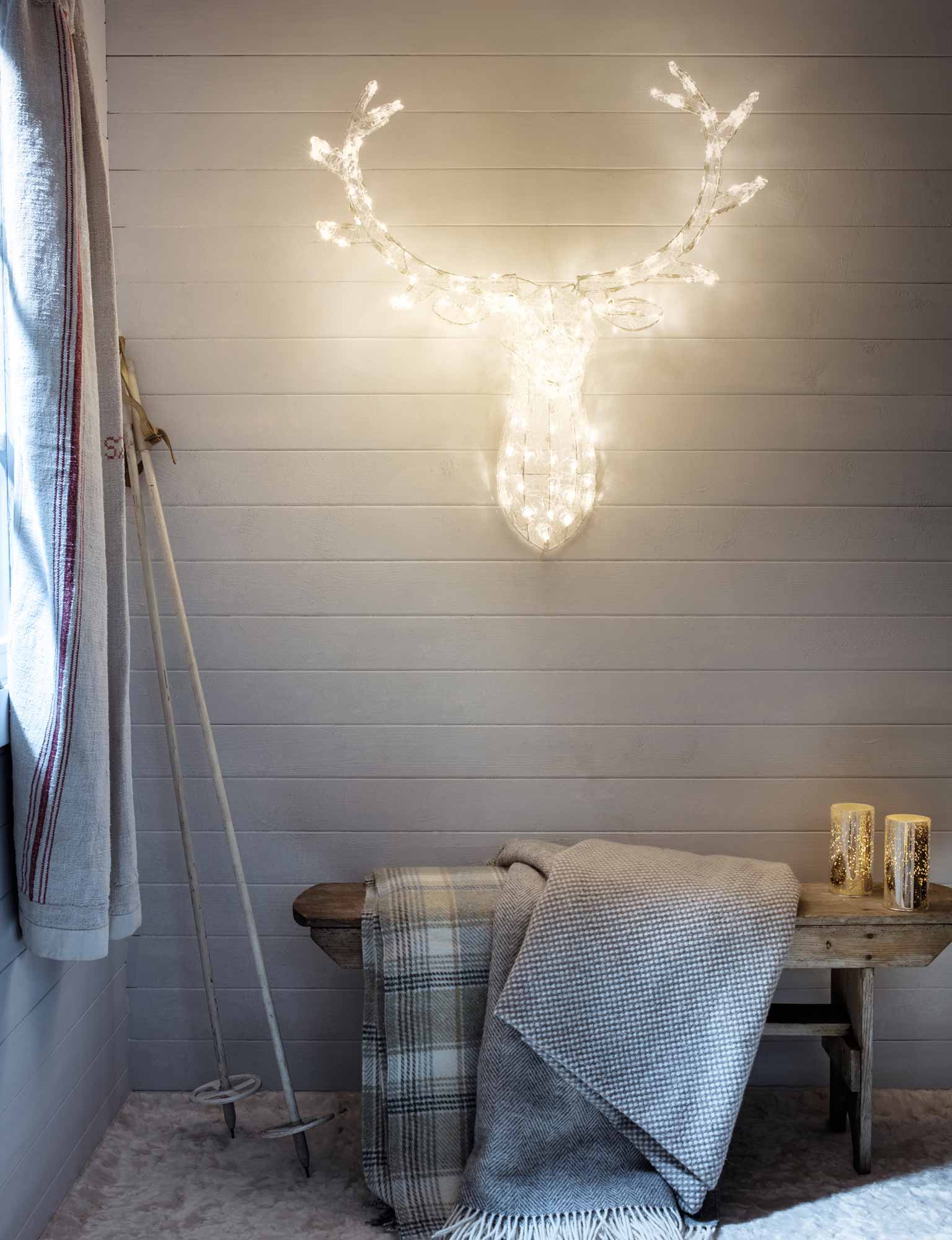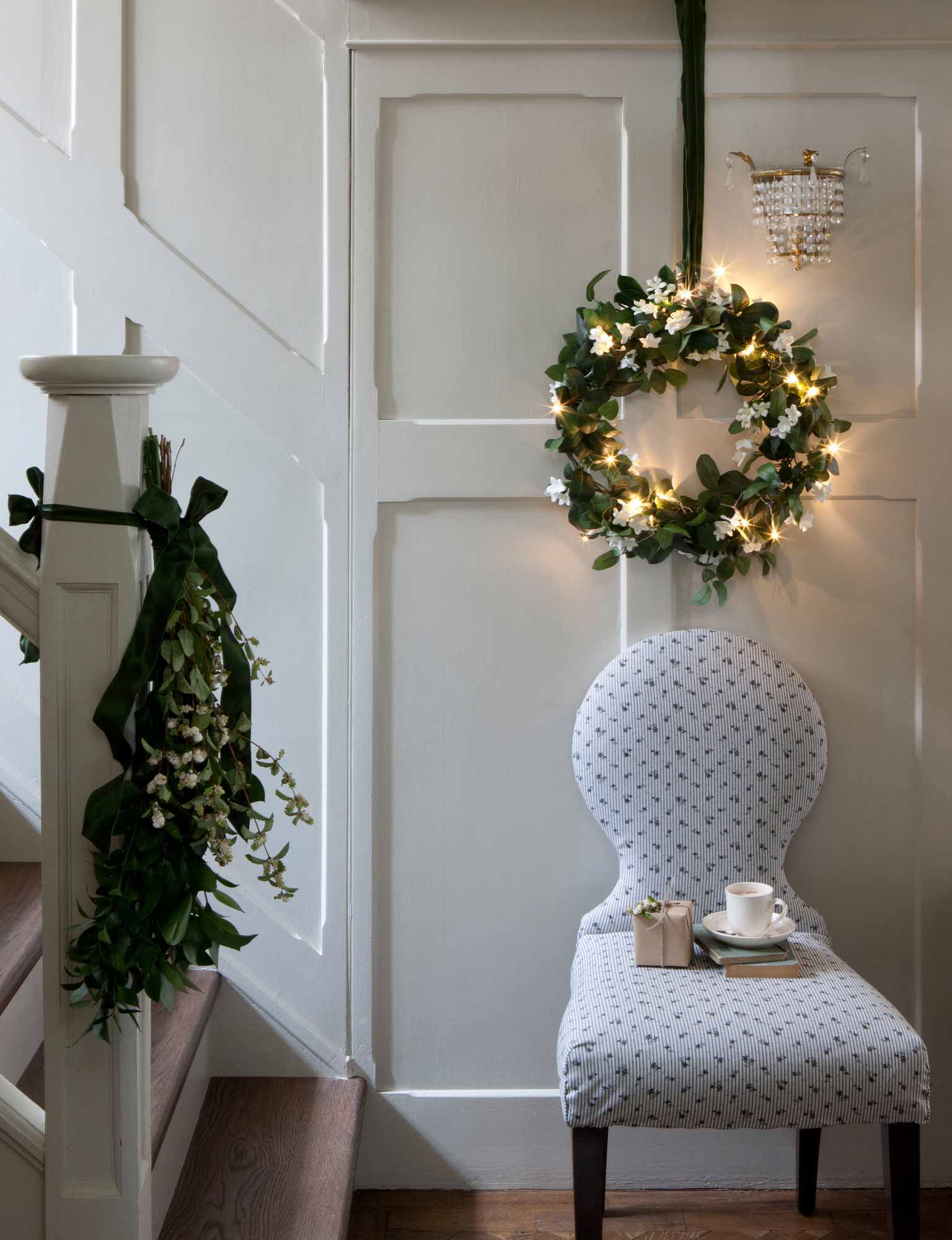 Fill your wreath with micro lights.