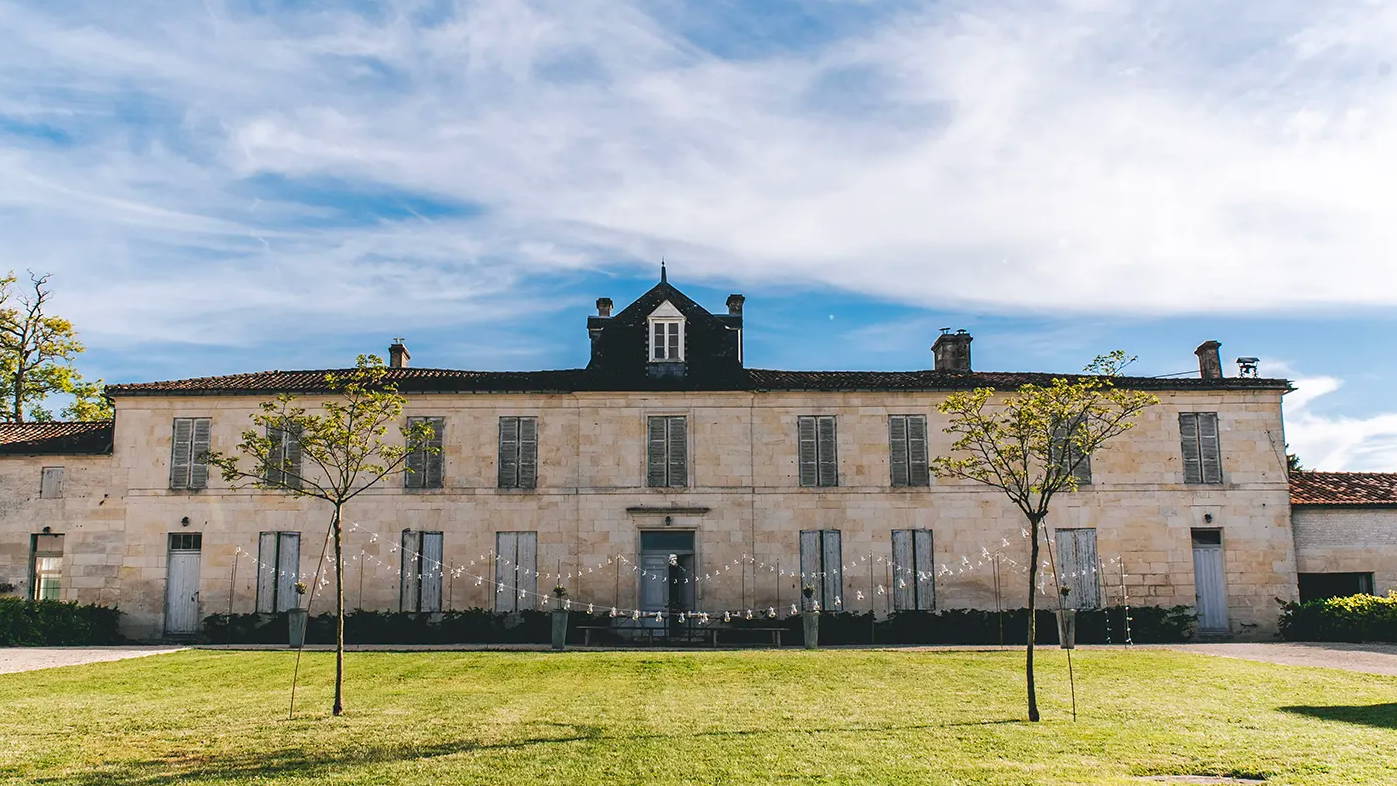 Littlewing Photos
All the beautiful photos have been taken in the height of summer by photographer Fran Corbett. Fran is based both in France and here the UK. She perfectly captures the emotion & humour of all the weddings that she photographs.
La Cannonerie is nestled within the Cognac vines of SW France, surrounded by its private estate of 30 acres of rolling countryside. It has been restored and now features cottages and venue spaces set around its very own courtyard. The surrounding gardens offer beautiful views making it the perfect place to escape for a summer wedding.
Whether you're thinking of getting married at home or away, the venue is such an important part to consider. It sets the tone for your day and will hold all of your memories. The most important project is to make the venue your own. La Cannonerie is perfect for this as the grounds and the space are such a blank canvas, giving you so much flexibility. Dress with wedding lights for sparkle and fill the space with your colour theme, but ultimately, this stunning venue is sure to steal the show and wow your guests!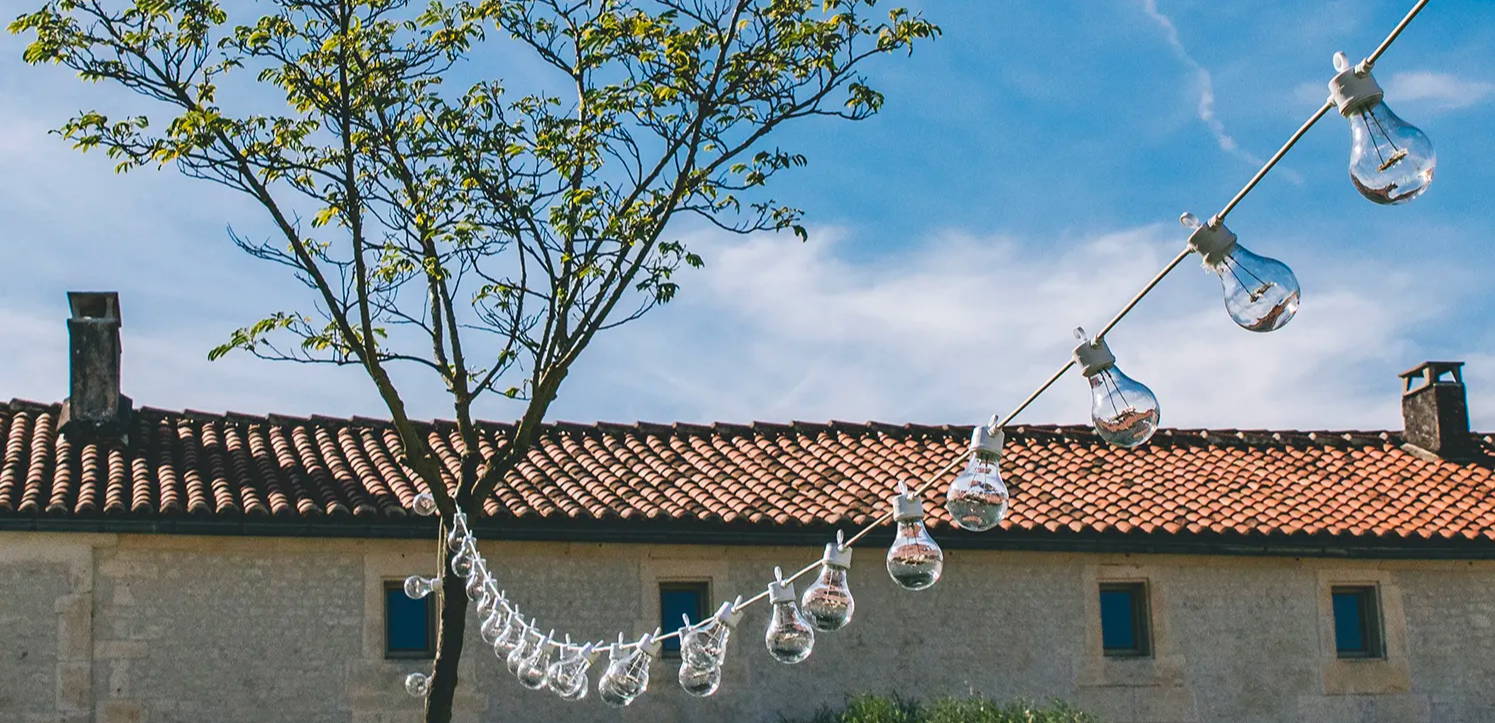 The venue sits within 30 acres of peaceful land, with options of alfresco in the courtyard, inside the Loggia or within the wedding barn, all featuring the beautiful stone buildings and the true character of La Cannonerie. With 7 cottages on site, you can host up to 36 guests and have all your friends and family together in one place to celebrate your big day!

By night, there's no better way to dress a wedding venue than with festoons and wedding candles, La Cannonerie have done this beautifully. With festoons swagged up high, they create a magical feel above guests and light up the after party with a warm glow to carry you and your guests well into the night. Our TruGlow candles dress tables perfectly, from taper candles and pillar candles line tables and entwine around foliage & place settings, they're the perfect pair for lighting up event spaces.
From the Aisle to the after party, the lights will have you covered! Once night draws in festoon lights illuminate the courtyard, setting the scene just right for an evening of dancing with your guests. The open air makes for stunning sunsets and clear nights to celebrate under.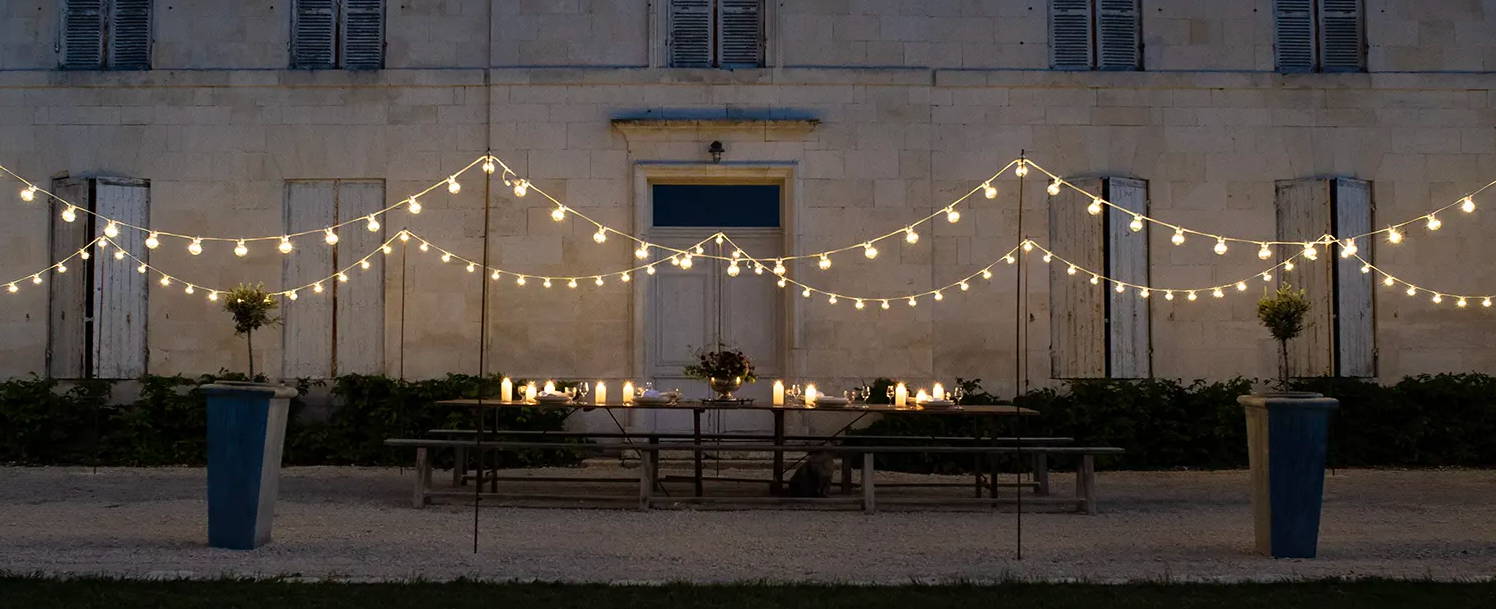 The dream of an outdoor wedding is made a reality at La Cannonerie. You can create your very own vision for the day from this blank canvas. We recommend using wedding lights to outline the space both indoors and out. Create canopies of fairy lights over tables and line the courtyard with festoon lights for a truly magical feel come evening. Our top tip is to dress the venue the day before to see how the lights look once darkness falls, as what looks perfect in the day can differ at night! Maximise all your space and all your wedding planners ideas, it's sure to come together perfectly.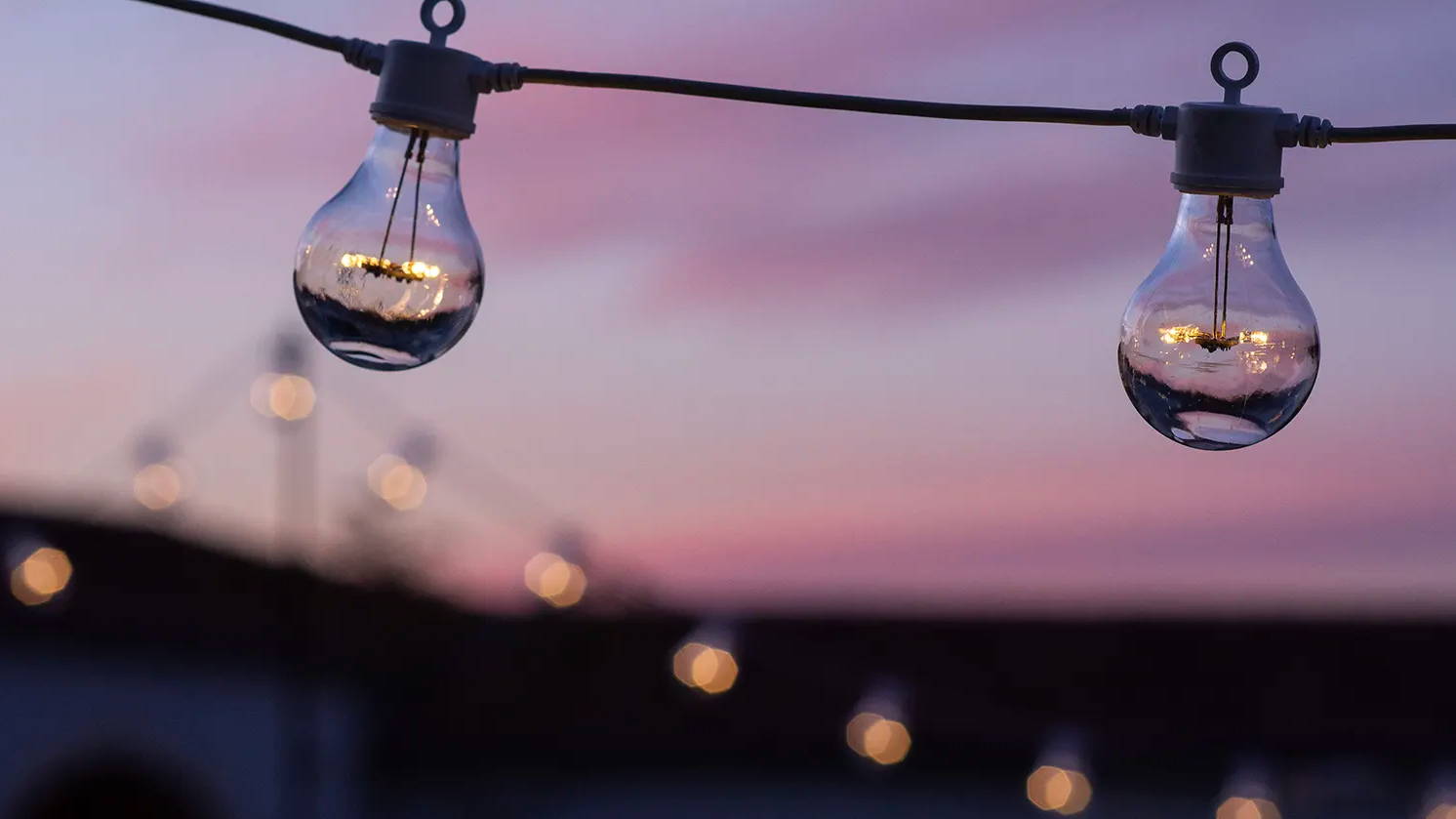 Wedding Planning & Styling
Weddings at La Cannonerie are brought to life by Chatelaine Events who offer a bespoke wedding planning and styling service. They provide a wealth of experience and inspiration to make your day as perfect as possible. Julia is a native English-speaking wedding planner and now has a substantial knowledge and many trusted partners to bring your vision to life.