Festoon lights (also known as café lights or party lights) are those traditional, big bulb garland lights you see hanging at fairgrounds in American movies from the 1950s. They're the oversized glass globes, usually in warm whites or multi coloured, and they're so very in right now. Previously only widely available in the States, outdoor festoon lighting has absolutely taken off in the UK in recent years so if you haven't got involved yet, now's the time.
Originally used to describe wreaths and garlands hung at celebrations and banquets, the word "festoon" (from the Latin festum, meaning "feast") actually refers to the shape the lights make when hung loosely in a "swag". Traditionally, these festoon lights have been made from glass and although that looks lovely, it does pose a few problems: 1) glass filament bulbs get very hot during operation, so aren't hugely practical for use around children, pets or adults who've had a tipple or two, 2) they cost a fortune to run, and 3) they're so easy to smash, no matter how careful you are.
The solution is a super-safe combination of energy efficient LED's and translucent plastic cases, designed to perfectly imitate the nostalgic look of traditional café lights. All the charm of glass festoon lights, none of the hassle – always cool to the touch, super cheap to run, virtually unbreakable.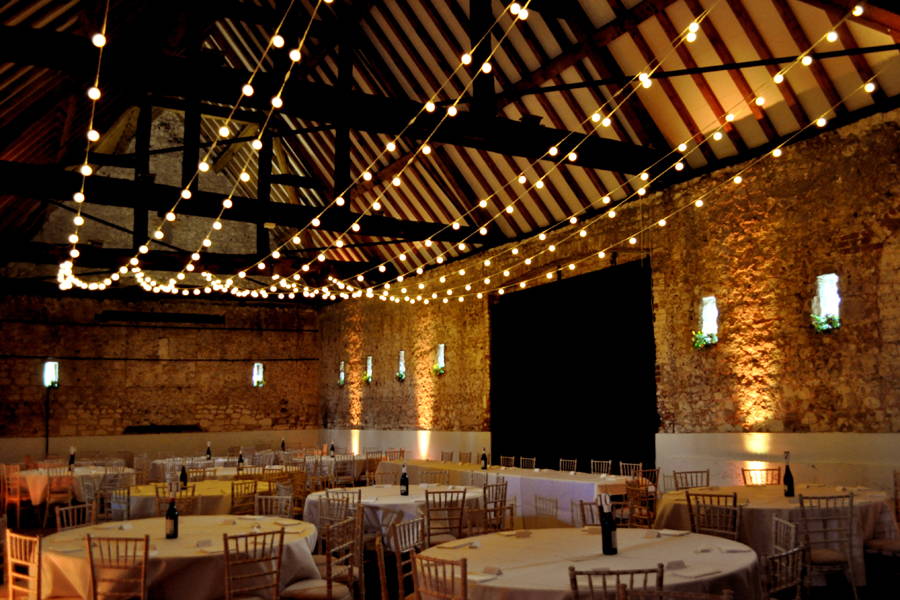 How to Use Festoon Lighting
Festoon lights are the perfect choice for many a special occasion. Particularly popular for weddings, all Lights4fun festoon lights are manufactured to IP44 standard, which means you can use them outdoors even if it's raining (as it so often is in the UK). Festoon lights work well alongside more traditional fairy lights in wedding marquees and venues, and fit especially well with vintage or retro wedding themes.
We also love festoon lights for Christmas. Warm white LEDs with translucent cases and white cable look super festive and can be used throughout your whole home, from indoor hallway lights to outdoor tree lights. Many of our festoon lights are actually connectable, meaning you can link multiple strings together and power from one socket – useful if you've got a particularly long hallway or an especially large tree.
For summer barbecues, a few strings of party lights never go amiss. Pop them up at the beginning of the summer and you'll find that you use your patio/garden/decking/helicopter pad a whole lot more than you have done in previous years, simply because the lights make it so pretty and all your friends will want to come round to admire them on a weekly basis. Best stock up on the burgers and charcoal.
Here are a few of our favourite festoon light images to get you in the party mood…