It's that time of year where we're all starting to think about Christmas, from choosing early presents to getting Christmas lights ready to go, get ahead this year with our must-have light up reindeer!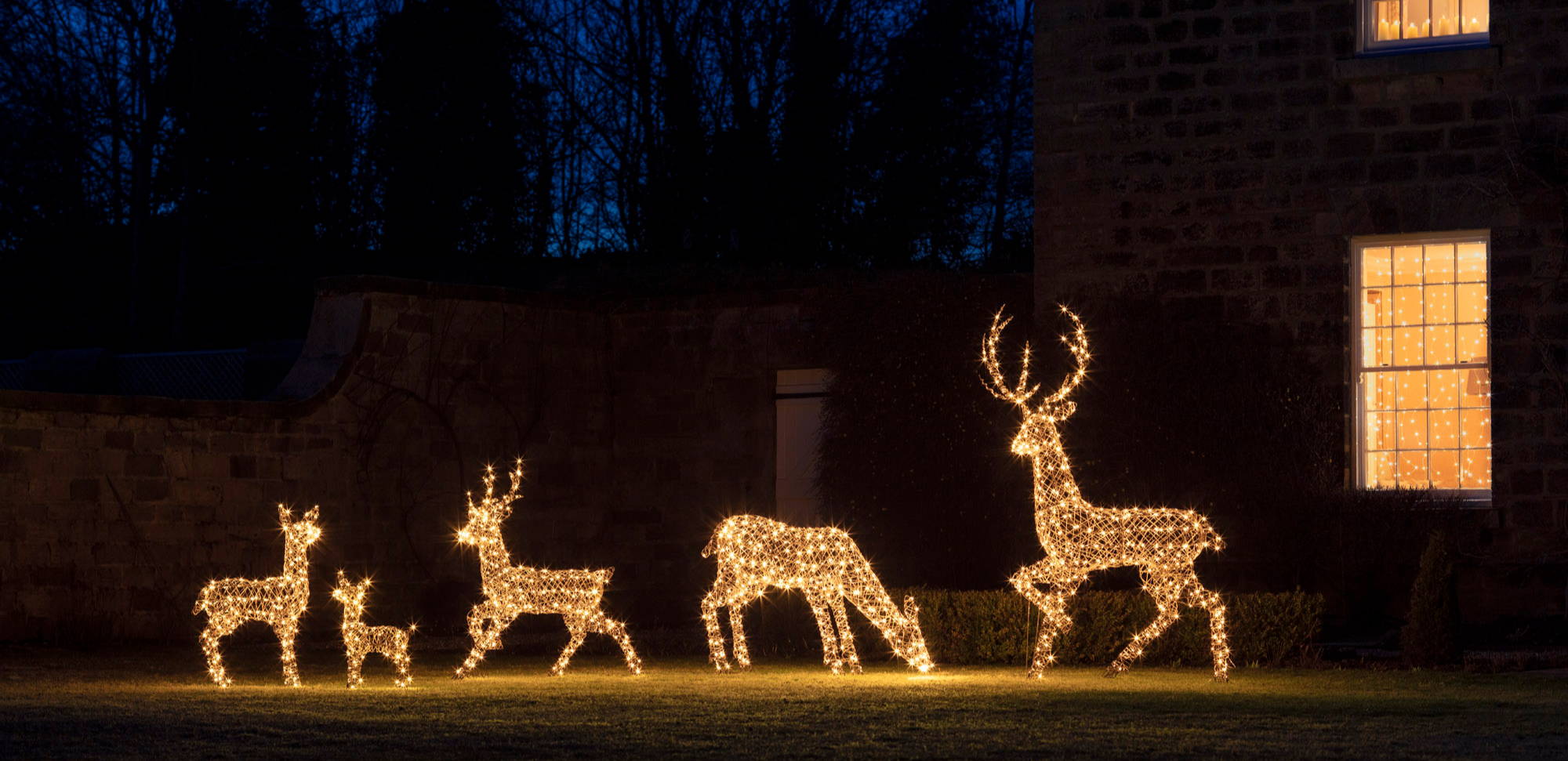 The ultimate showstoppers this year are Reindeer figures, when it comes to outdoor Christmas lights they're sure to light the way to your home!
New for this year, our rattan reindeer figures are the perfect addition to any outdoor space. Whether they're standing tall during the day or glowing into the evenings, these light up reindeer are sure to steal the show! Our two reindeer families look perfect sat on front lawns and porches for your very own winter wonderland!
At 2m high they're perfect for events
Our ever popular glitter light up reindeer introduce seasonal elegance to any home or event! Covered in light glitter and glistening LEDs they're perfect paired with Christmas string lights for Christmas sparkle all around your home. Happy both indoors and out, our reindeer family are designed for outdoor use all throughout the Christmas season!
Our Reindeer & Sleigh are battery powered
If you don't quite have the room for outdoor Christmas figures there's plenty more choice for adding that magical touch around your home over Christmas. From mini light up reindeer fairy lights and glass domes that the little ones are sure to love, here's our favourites finishing touches!
Family favourites to bring out every year!
Bring some seasonal elegance into your home with our rattan stag heads! Entwined with glowing warm white LEDs these dramatic stag heads are sure to bring the festive season into your home! Perfect placed over fireplace and entrance ways as the ultimate Christmas lights. With handy hooks and long lead wires there's plenty of flexibility when it comes to displaying the reindeer!
Pop these straight up using the handy hook