Transform your venue into your dream location with elegant Wedding Decorations. We've pulled together our favourite tips and tricks to help you get the Wedding Lights right for your big day no matter your style, budget or location.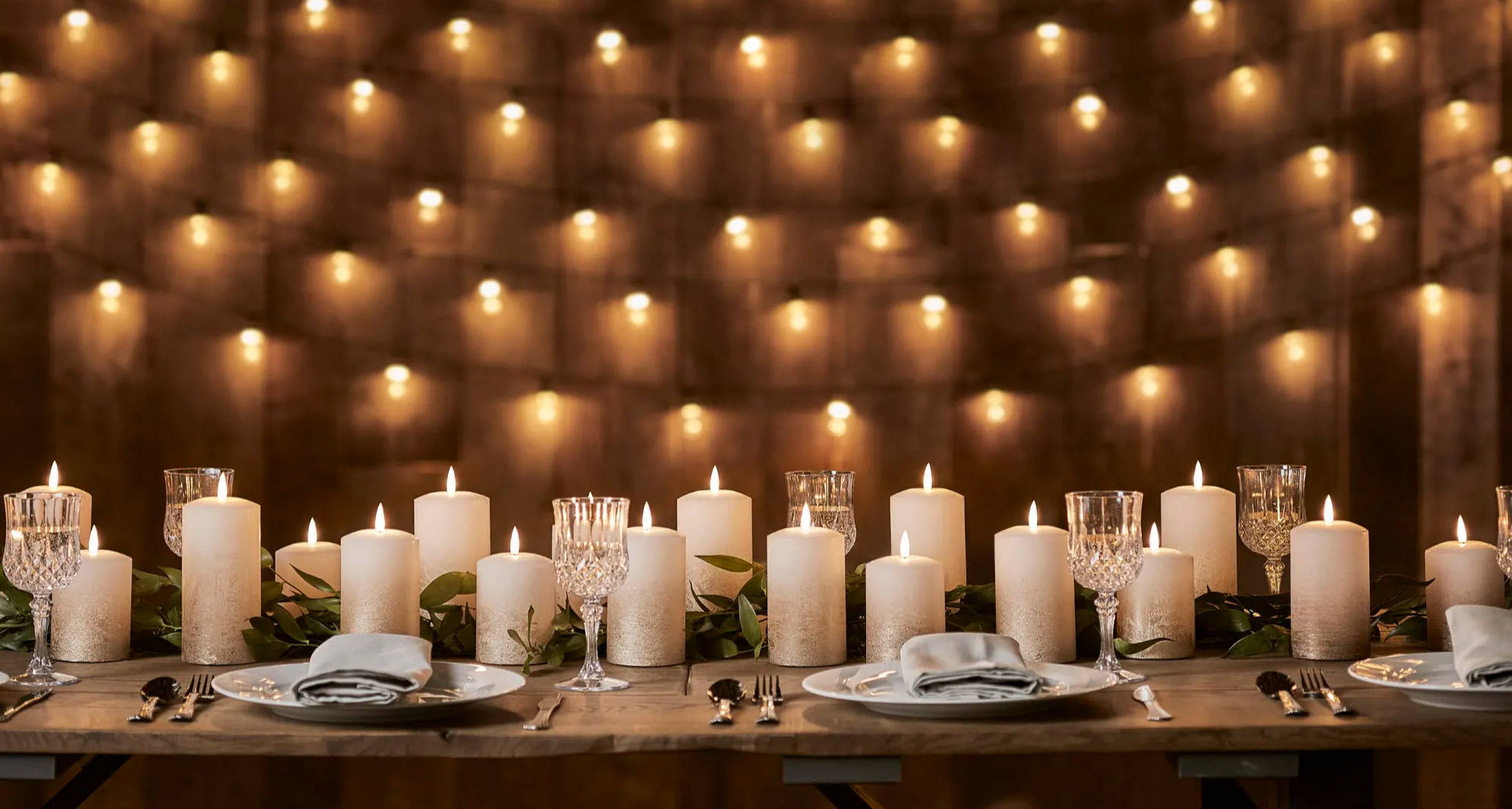 First things first, check out your venues lighting and make notes of the darker areas in the room that need a little help. These spots are perfect for your Wedding Lights to shine.
Candles are a great addition to your wedding as they effortlessly create a relaxed atmosphere. We love to use LED Wedding Candles as they are super safe and mimic a just-lit flickering flame. If you love the appearance of melted wax candles there are LED Candles for that too! They feature realistic looking wax dripped down the sides for the illusion of a real candle but with zero mess or fuss. No one will notice the difference!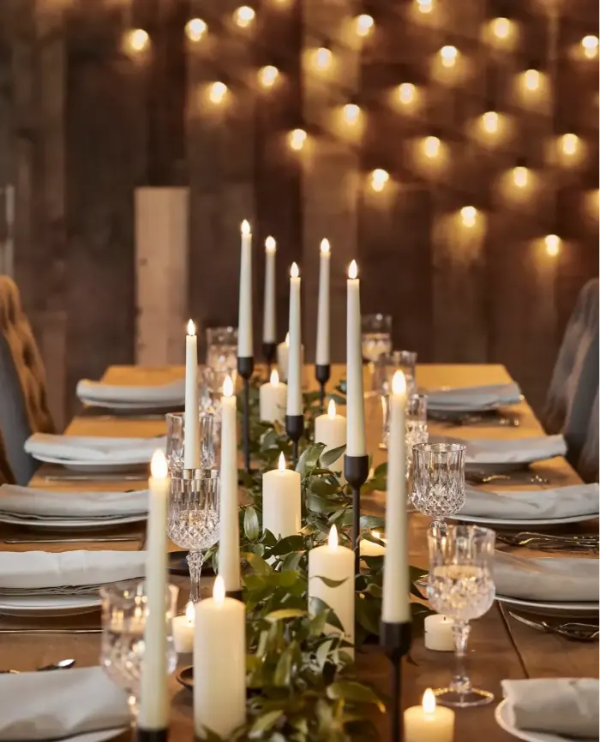 Our favourite area to place candles is to line the aisle or at the altar. The soft warm lighting is both flattering and very romantic. You can use them to welcome your guests at the reception after too. We also love the look of placing the larger chapel pillar candles into the Wedding Table Decorations and surrounding them with flowers for a fairytale centrepiece. Or opt for the taper candle by popping them in decorative candle holders or go all out with an extravagant candelabra to centre each table.
To fill a room quickly with extra twinkle utilise fairy lights and connectable festoons for your Wedding Lights. The evenly spread out LEDs make the best unified look. Connectable lights are ideal for covering the ceiling as you can make them to any length. Generally, the more layers you drape back and forth the more impressive the overall effect - like a night under the stars.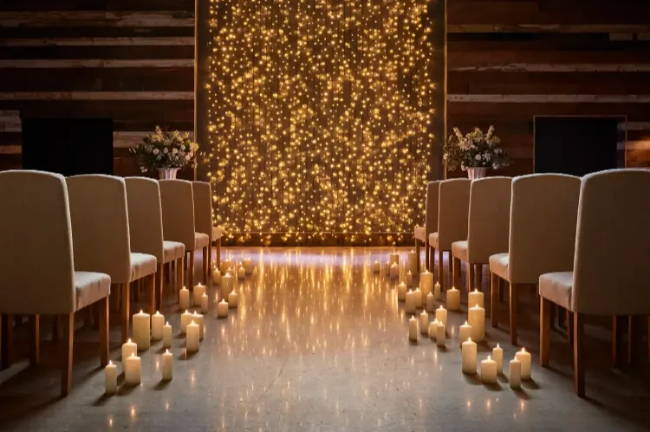 Another styling tip is to wrap a string of fairy lights around fixed building structures such as beams and pillars to help dress them up and incorporate them into your decor. The same can be used for the car park, a few festoon lights leading to the venue for an instant vintage touch.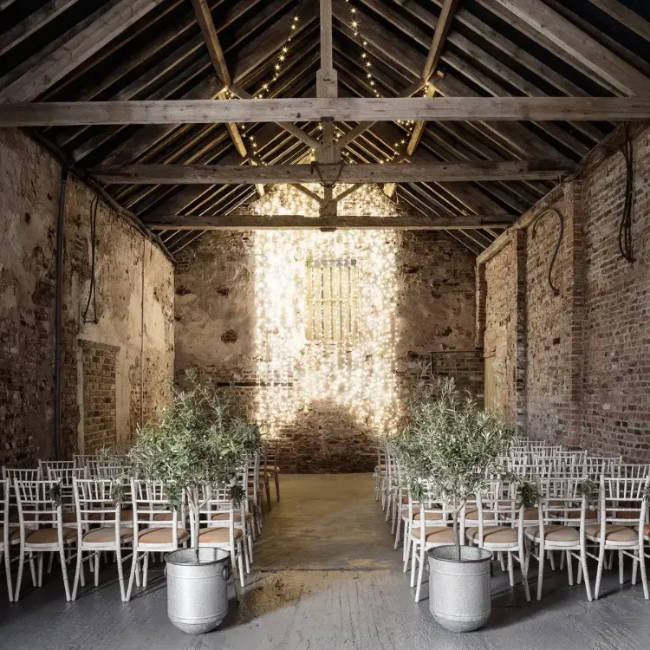 For a Grand entrance, display a few Wedding Lanterns around your venue to create a warm welcome. Placing them down the aisle is both pretty and functional as it helps define your path to the altar. It's easy to produce too as you can use the rows of seats as your guide. Simply position a lantern to finish off each row of chairs. Depending on the size of the lantern you may opt to position a small group of lanterns together.
Lanterns can also be an extra ambient light source. Pop a few LED Candles or micro lights inside the lantern for an ambient glow. One of our favourite ways to display lanterns at the guests tables for the reception. It can be kept simple too! Tie it into the room by making a reference to your colour scheme either by adding flowers or a bow of ribbon to decorate around the lanterns base or handle. This complements the soft lighting inside and creates the perfect finishing touch.