Industrial chic has hit the wedding world like a storm! Ornate crumbling features juxtaposed with steel girders and exposed brick walls & the weird and wonderful locations, of course, urban weddings offer a unique offering. Whether you choose an old factory, run down chapel, cow shed, industrial doesn't mean your day can't be on point. Here are our styling ideas and top wedding decorations picks for lighting up your urban wedding venue.
Aisles are fundamental to most weddings, if you've chosen a less than traditional take on a venue and opted for an urban wedding then decoration is the key to creating an aisle. A large empty space gives you the flexibility of where to position your aisle - there's no need to worry, pillar candles twisted with flowers and foliage at staggered heights then dotted along the line of chairs is a super simple and stunning solution. A row of wedding lanterns is a great way to separate space and frame your walkway and the perfect combination of illumination and decoration. Flameless battery candles are the low maintenance way to go for events! They'll last the whole night long in their mid melt position, flame free and flickering away there's no safety issues in sight. Choosing flameless candles means there's no risk of fire and you can rest assured they'll be super safe around little fingers, fabrics and foliage. For extra sparkle, pop some coloured micro lights into mason jars and hang them on each chair to fill the room with a rainbow of colour. Being battery powered, you won't have the worry and stress of trailing wires making your decorations flawless and fault-free.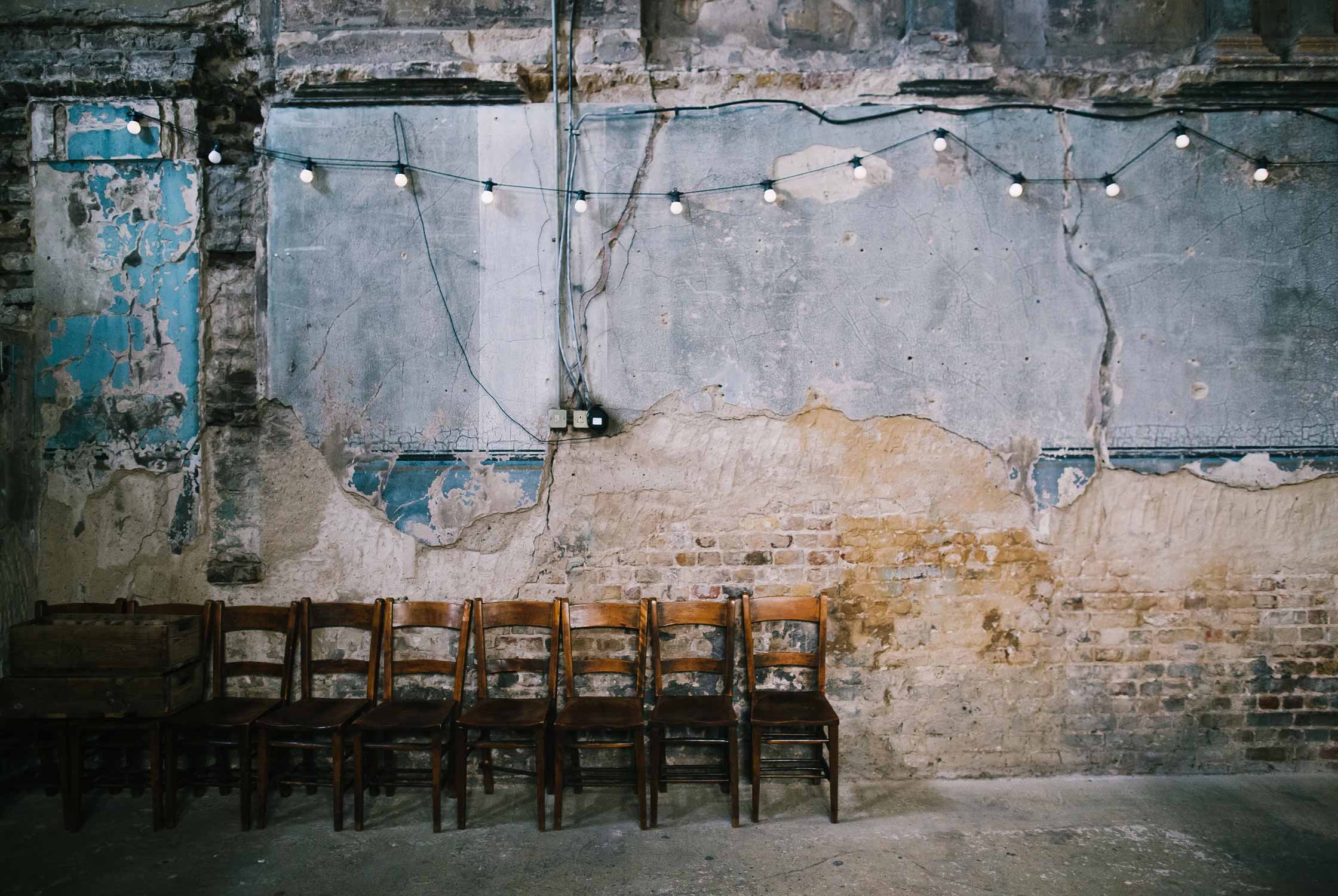 The Asylum, London - photo via Chris Barber Photography.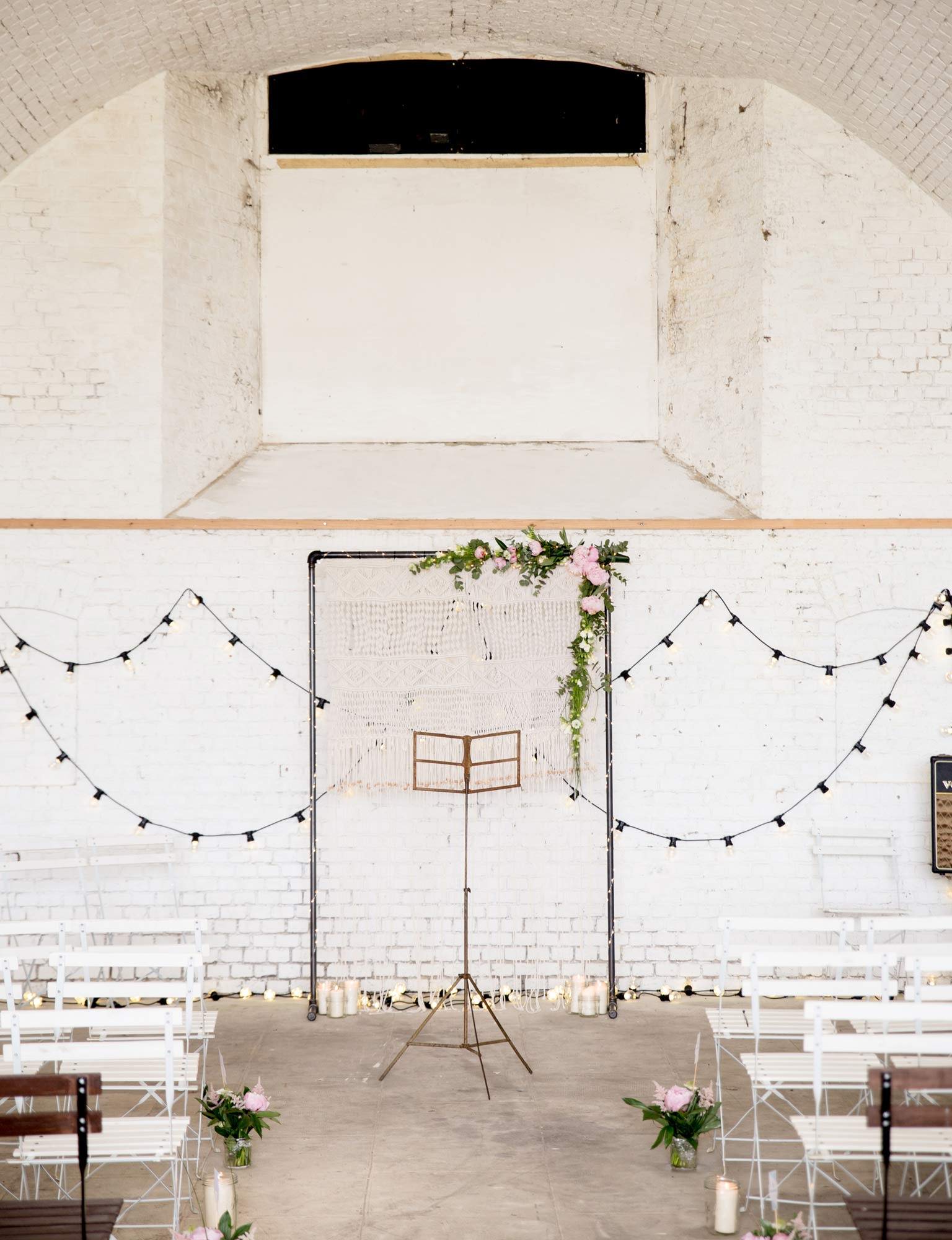 Layer your backdrop - photo via Monsieur Plus Madame.
De-lightful Dessert Tables
Dessert tables can be created with a just a few props and a sprinkle of twinkle! Make your pudding table a delicious decorative focal point for your room - it really is a piece of cake! Firstly get yourself some micro lights, delicate, battery powered and with a malleable wire making them super easy for decorating. Wrap bunting, foliage and lights together around the legs. Pop flowers or succulent plants entwined with micro lights in bell jars for a magically modern take on floral arrangements also fabulous for centrepieces. Finally, put the cherry on the cake by swirling micro lights around each tier and watch your showstopper shine!
Curtain lights & bubbles - photo via Peaches & Mint
Entwine your cake with micro lights - photo via Peaches & Mint.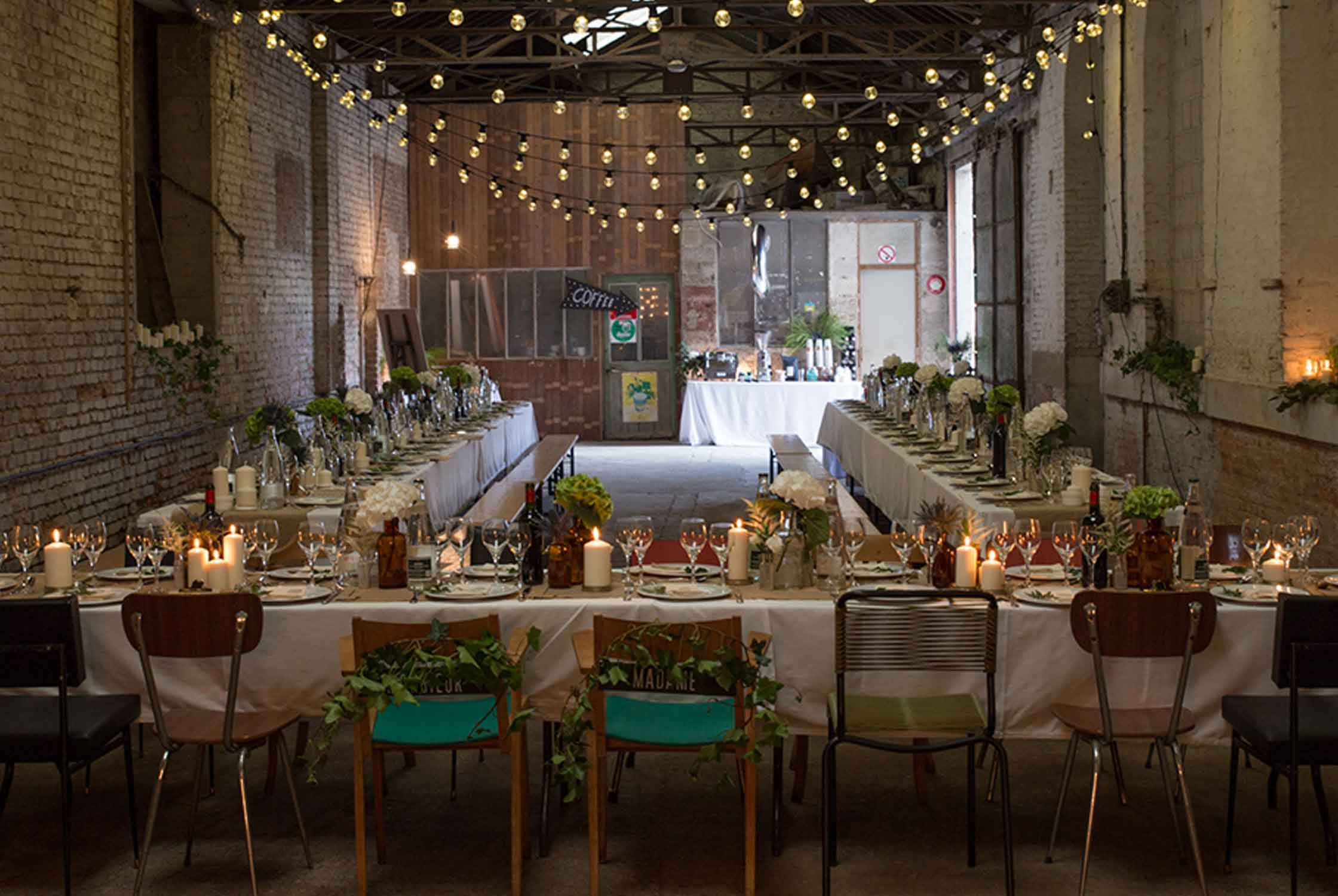 Layer of loveliness - photo via Monsieur Plus Madame
A seating plan can add a lovely decorative element, position next to your dessert table to create a congregation area and focal point that won't get lost in a large room. We love the look of two rustic wooden ladders with string strung between and handmade notes for each table. One of our favourite super simple seating plan can be made from a sheet of wood leant against a wall. Glue paper with information and illustrations on to the main body, prettify with foliage and lights and paint or stencil a title. Voila!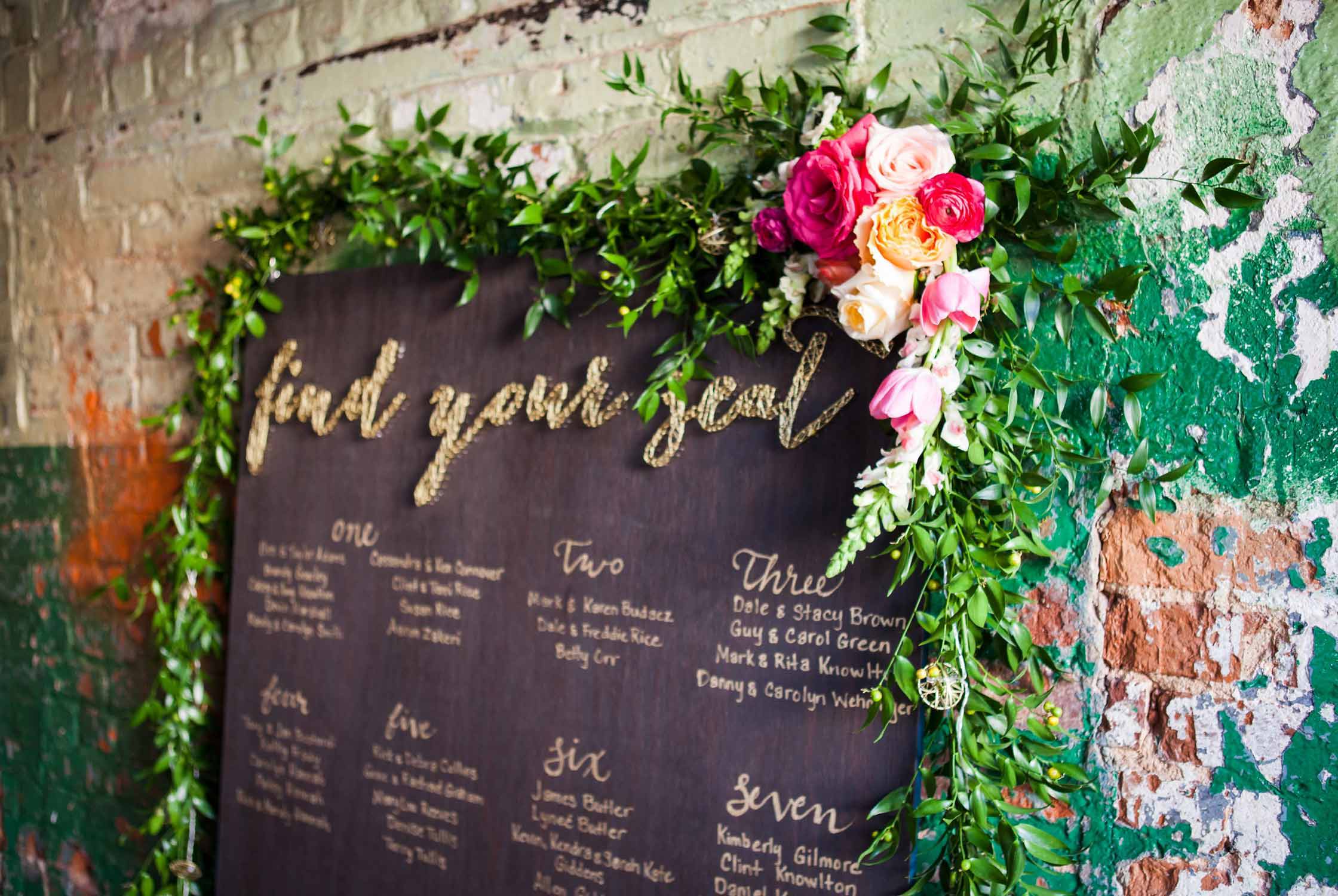 Chalkboard & flowers - photo via Sarah Eubanks Photography.
If you're wondering about how to light it all up. There's no need, enhance the beautiful features already at your disposal. If you've got clean white walls to play with a sparkling fairy light curtain will fit the bill to create maximum impact backdrop with minimum exertion. The warm white glow from a whole wall of these lights is something really quite special. Not to underestimate the power of festoons, event planners light of choice for pretty much any venue. Classic look black cable festoon lights work best in simplistic venues, drape and position on walls to create a successful backdrop in seconds. If you've chosen an old chapel or somewhere with a lot of original character subtly illuminate to aggrandize it, our 'go to' are festoon lights strategically placed along borders, coving and windows.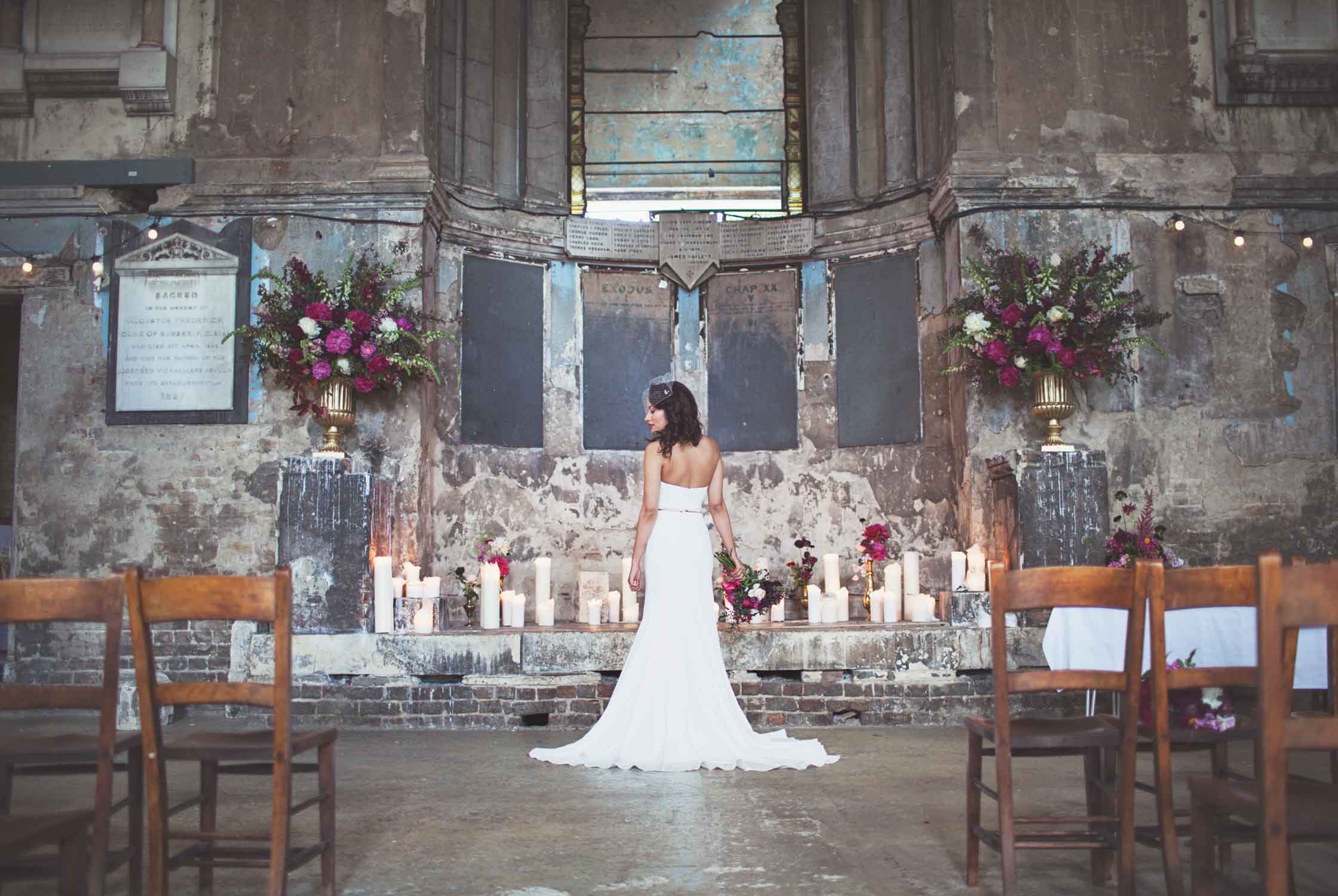 Festoons & candles at the Asylum - photo via On Love And Photography.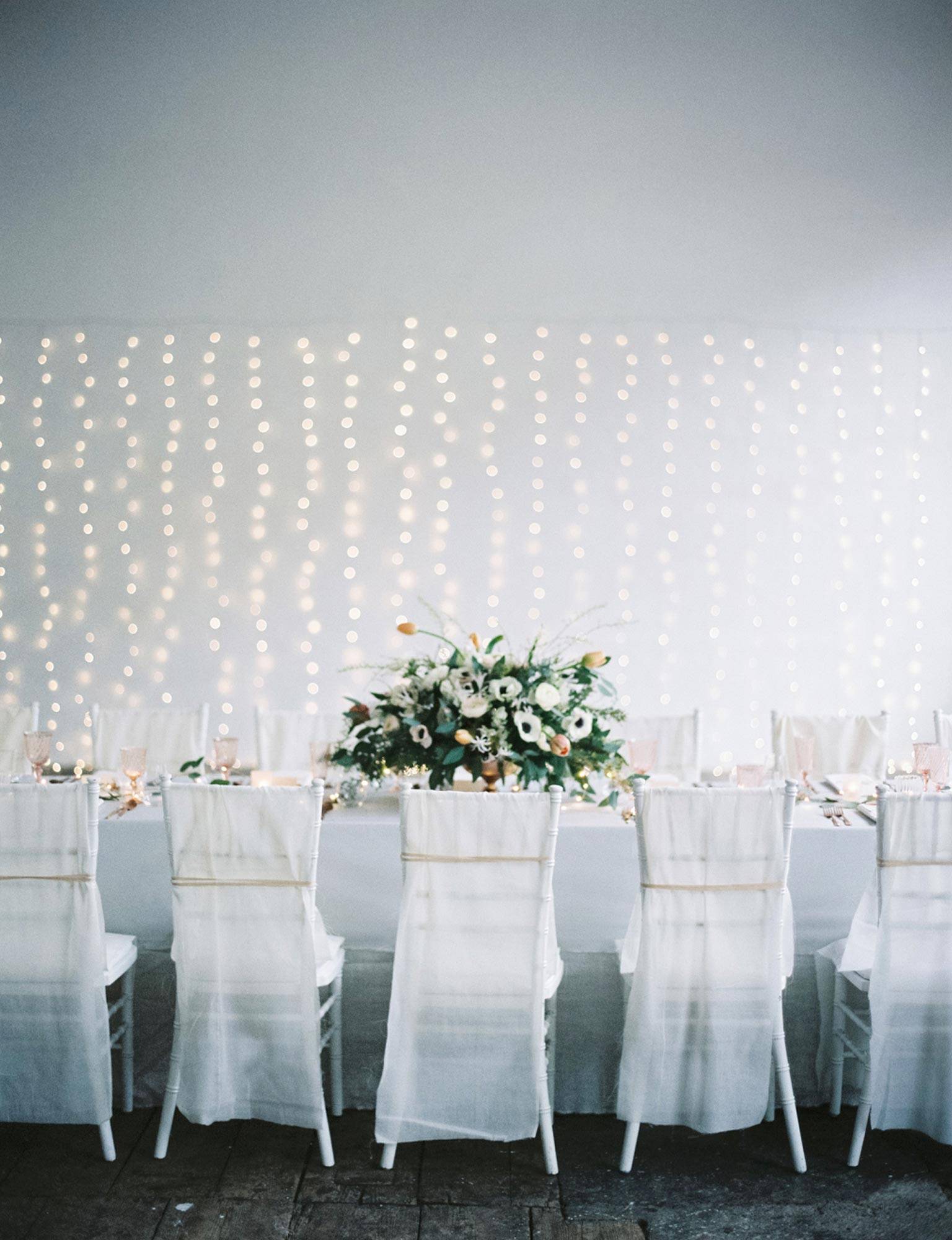 Fairy light curtain - photo via Peaches & Mint.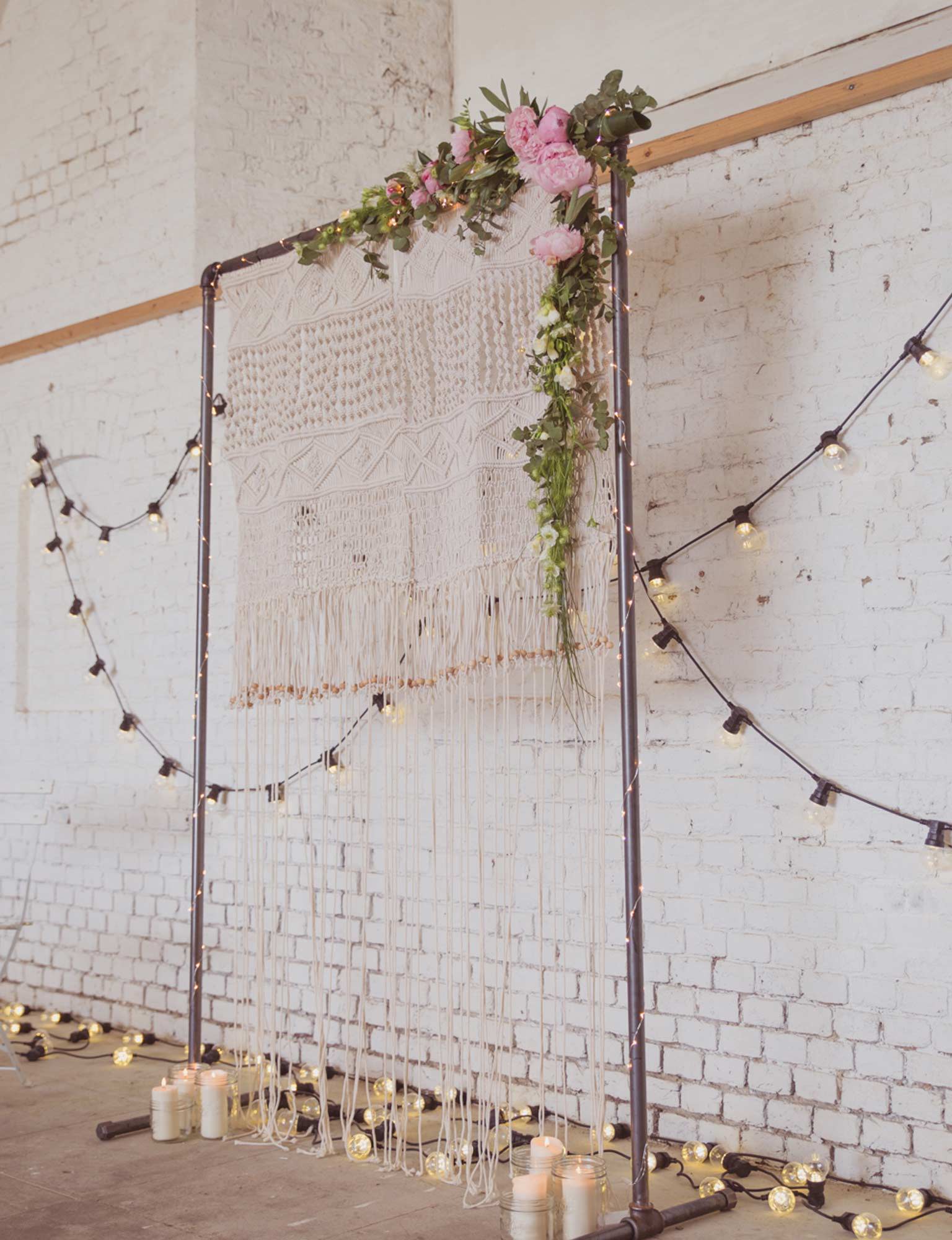 Festoons & fairy lights - photo via Monsieur Plus Madame.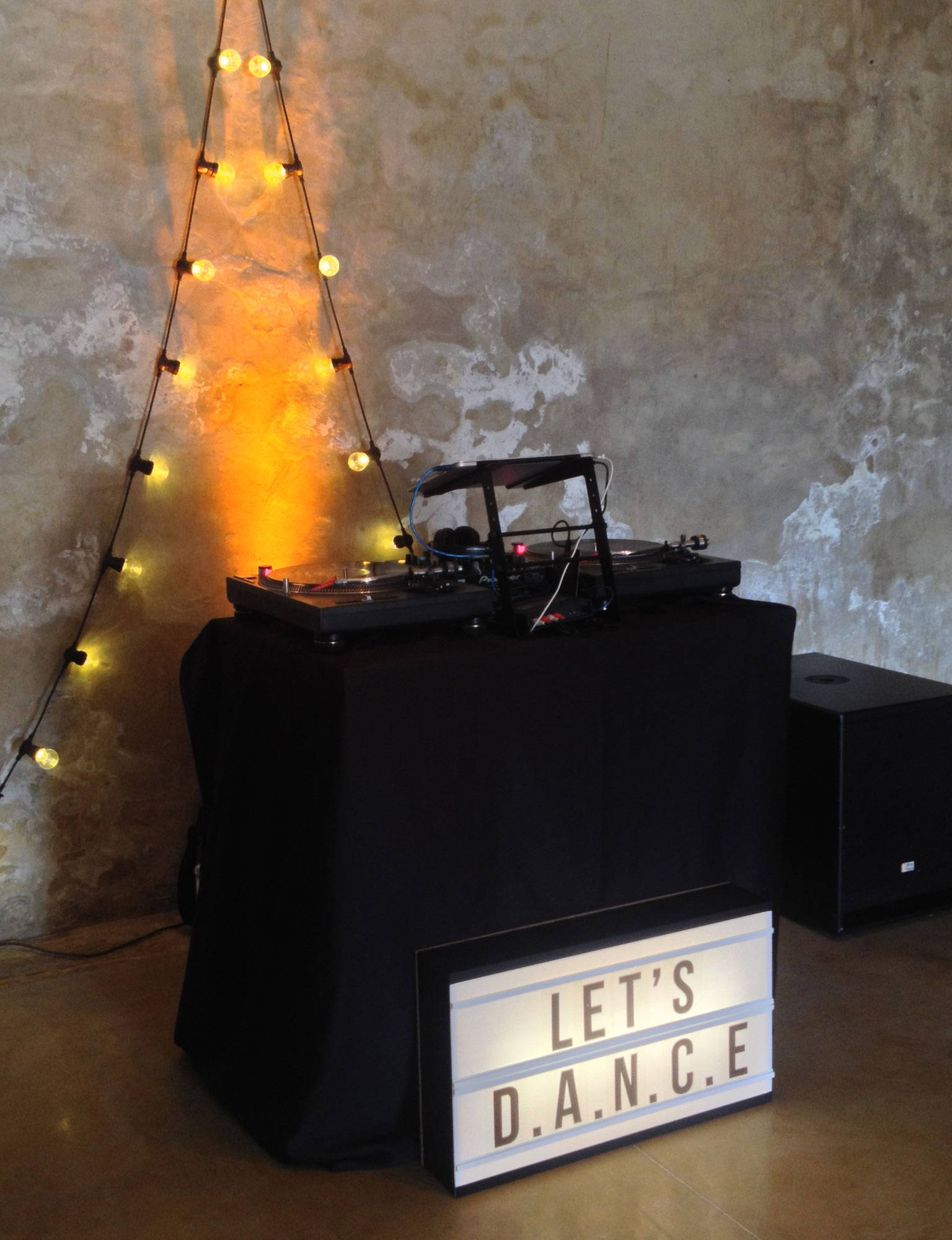 Festoon DJ booth - photo via Monsieur Plus Madame.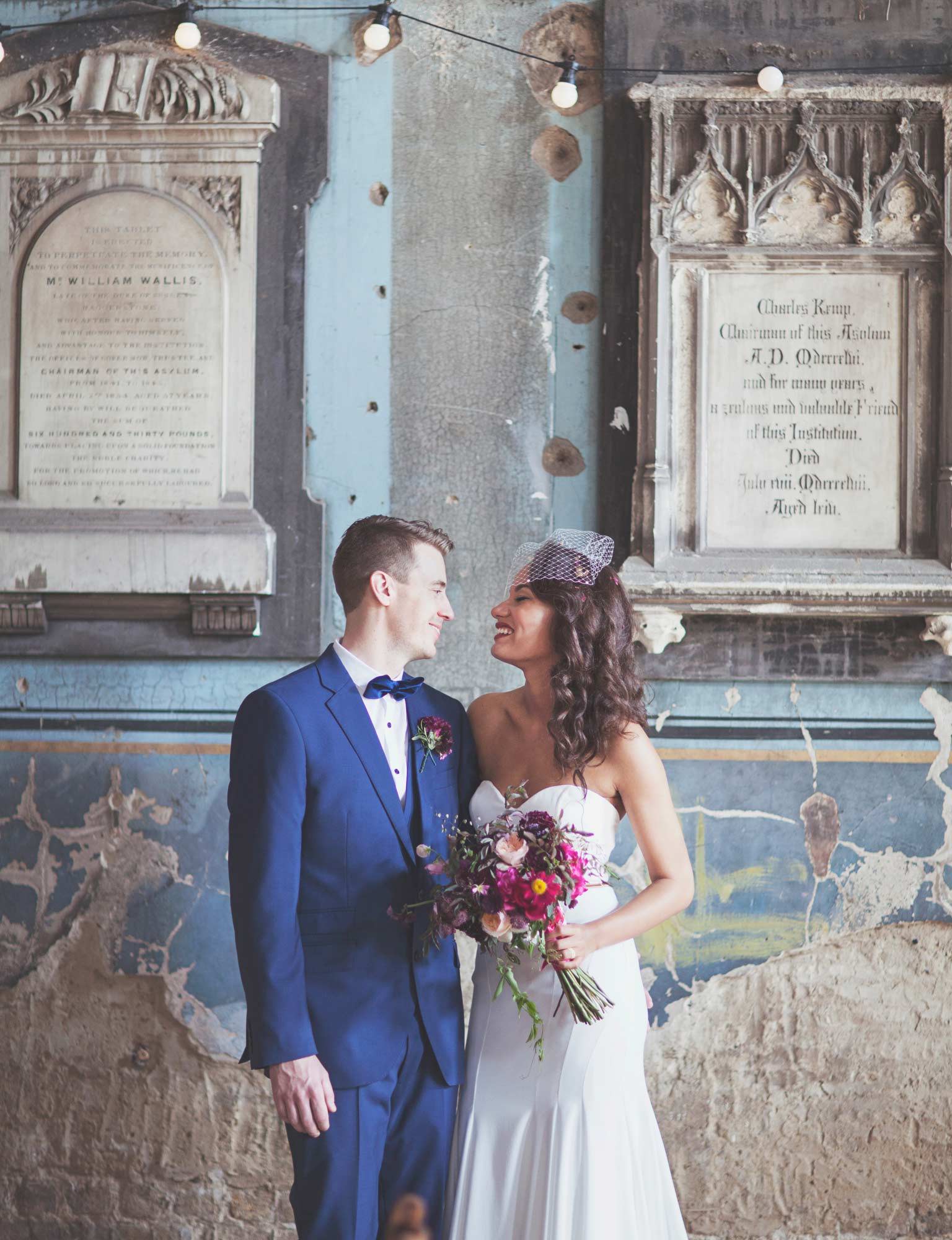 Festoons at the Asylum - photo via On Love And Photography.