Illuminate your wedding with these extremely effective micro light balloons, which your guests will absolutely love! Give your special occasion that extra sparkle with this dazzling DIY, which will come to life as you party into the evening.
Everyone loves a bit of sparkle, especially at a joyous occasion such as a wedding! Balloons are a key decorative feature of events such as these, but why not jazz them up a bit with some magical micro lights? Not only do they look super pretty, they can also be placed wherever you see fit...whether it's by the entrance, distributed around your reception venue or even along the aisle!
These balloons look great in the daylight, if you want them as part of your ceremony, as well as when the lights go down for the evening doo. White/silver balloons work really well with this DIY, but you can also experiment with different coloured balloons if you prefer to add a bit more colour to your day.
Balloons (White/Silver Preferably)
Balloon Pump (Not Essential)
Small Drawstring Bag (Optional)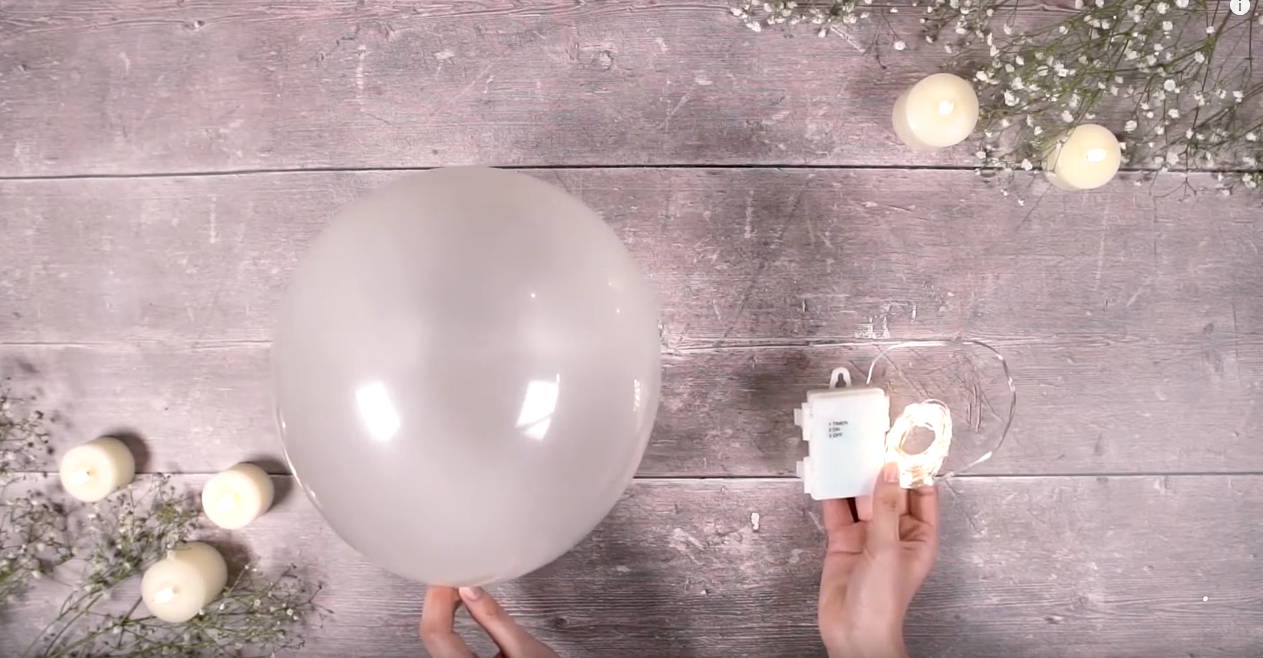 Pump up the balloons one by one using a balloon pump, or blow them up yourself (if you have strong lungs!) and tie at the bottom.
Start at the bottom of the balloon at the knot and twist the string of lights around the knot a couple of times before beginning to wrap the micro lights around the balloon.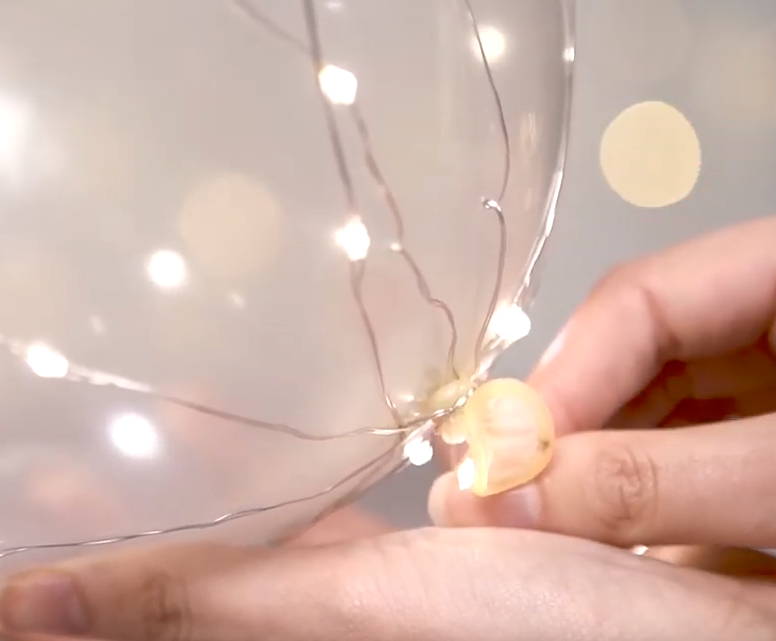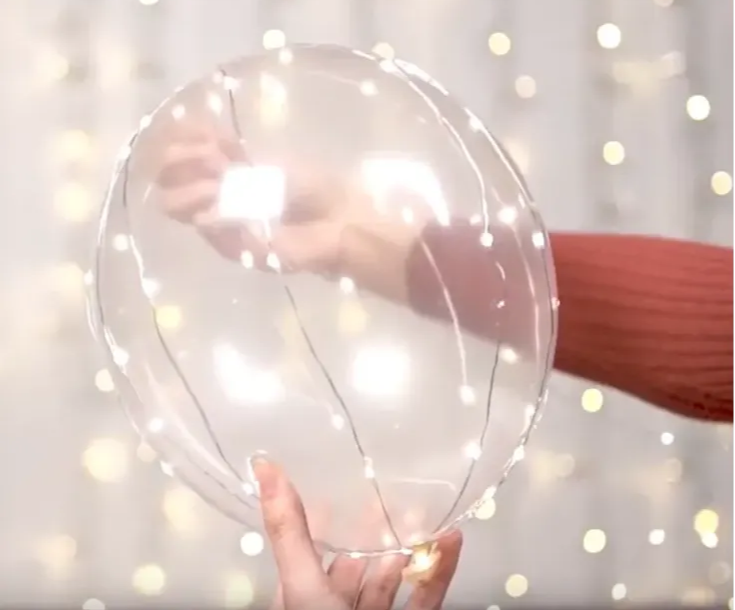 Continue to wrap the string of lights evenly across the balloon until it is covered, then secure at the knot of the balloon by twisting the string of lights round it a couple of times.
Insert batteries into the battery box and illuminate!
Place the battery box into a small drawstring bag and tie for a nice decorative touch.