Choosing your venue is a very exciting part of your wedding planning, and is naturally one of the first things you have to organise. Barn, marquee and outdoor weddings are becoming more popular, giving you the opportunity to let your imagination loose on how you want to style your big day. Wedding lights will play a huge part in the atmosphere of your wedding and you'll need to decide which look works best for you.
The general rule of thumb for any wedding venue is to light at three levels, so your wedding lights should be placed overhead, in the form of festoon lights or fairy light strings, and then add lanterns on the ground for a deeper effect. Once you have placed your wedding candles on the tables, the look will work brilliantly, and take guests from standing to seating to dancing in style!
Growing in popularity, barn weddings are at the heart of DIY events.  Backdrop lights work very well in barn settings, where the material composition of the venue can be quite harsh. They soften the look, and warm it up too, which is very helpful if the weather is cooler.   Looking outside your barn venue, use outdoor wedding lights to complete the scene. Swag fairy light strings or big festoons to light the way to the venue. This is particularly effective at just above head height, as the light cast is very pretty and useful, serving an ideal purpose of guiding the way. If you have outdoor toilets, use lanterns and candles to give a gentler appearance, and guide the way with tea lights in ground, housed in jam jars.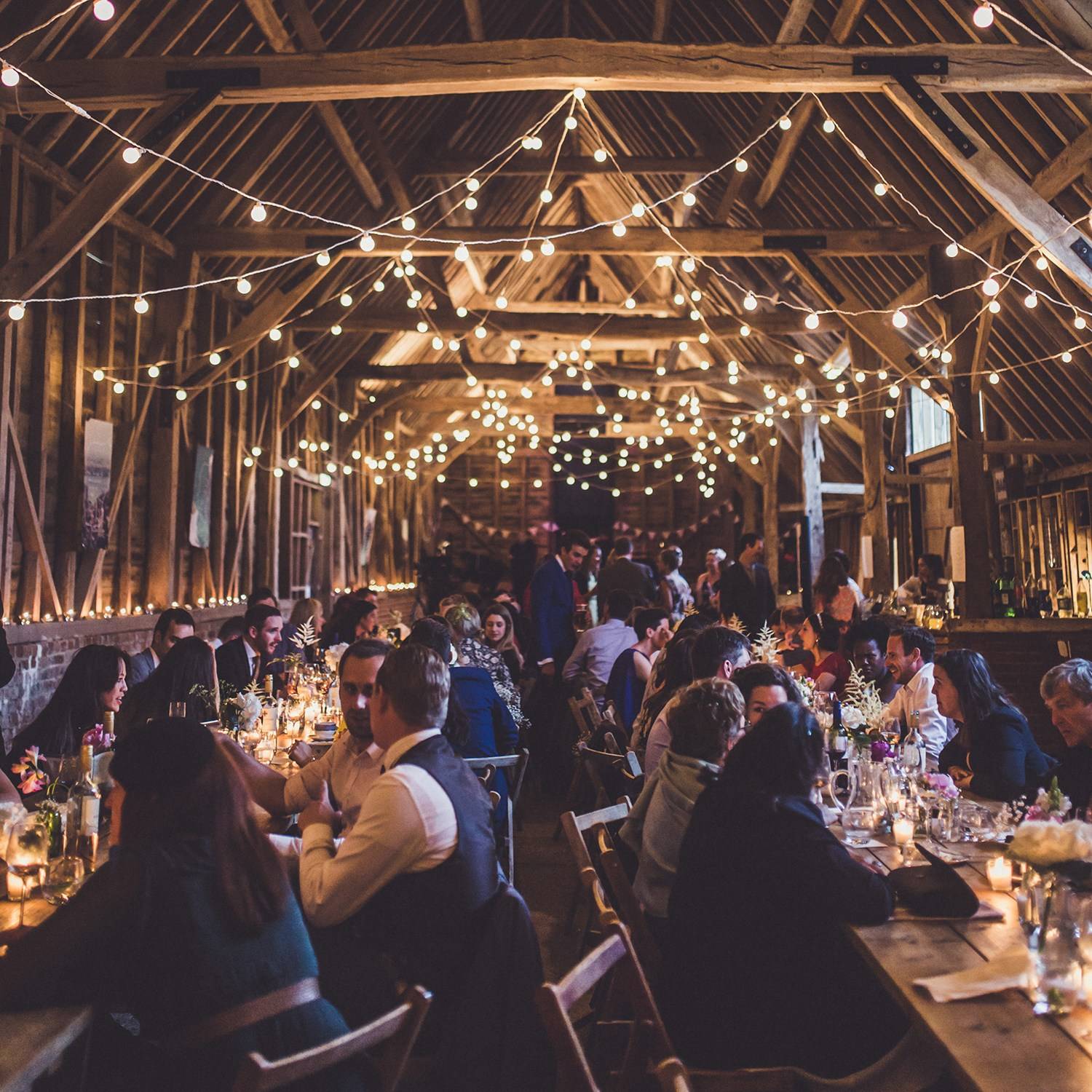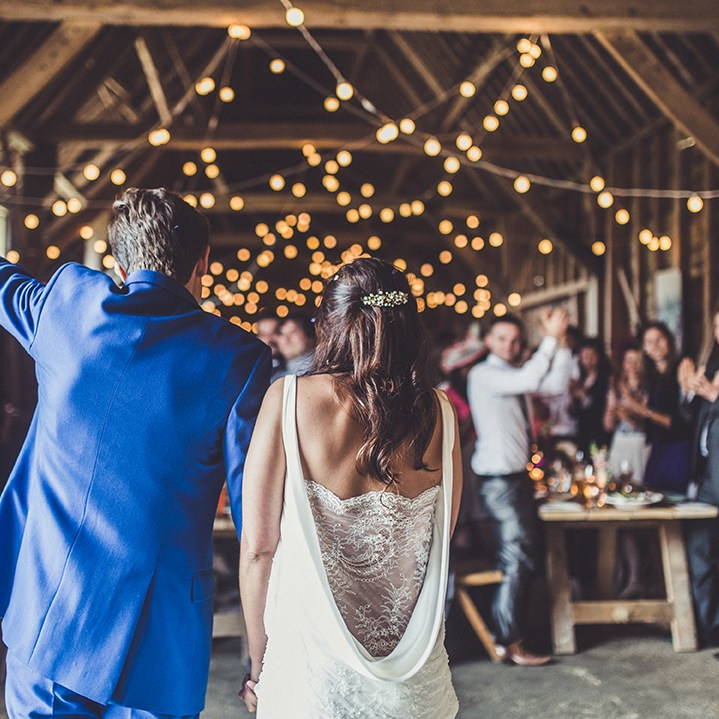 Having your own marquee is wonderful, and often the marquee company will support your thoughts and ideas, but marquee lights in the ceiling of the tent will work very well, and definitely get the atmosphere just right. You can then work out other elements such as colour schemes and the many endless creative touches to suit you. Once darkness falls, ensure all unlit areas that will be used are illuminated, giving your guests a safe and attractive pathway.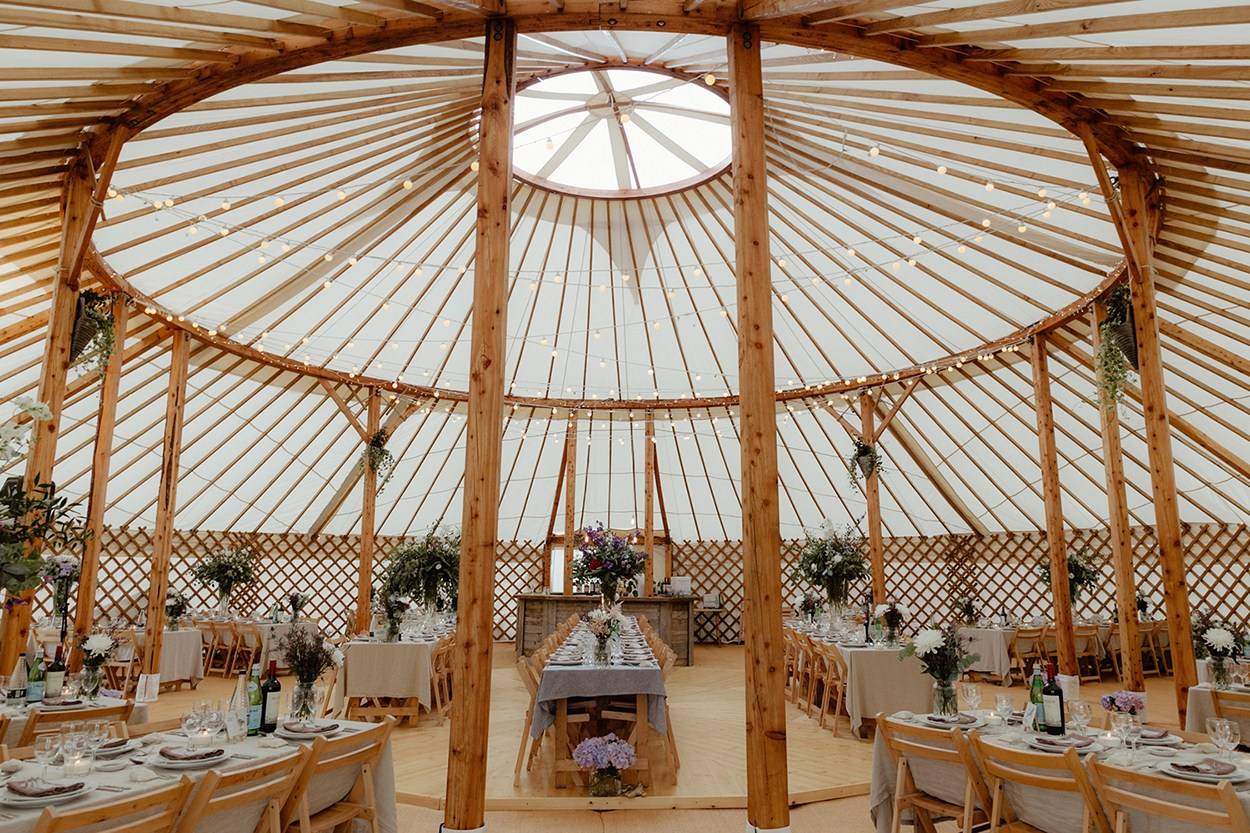 Photo via Cinzia Bruschini
The dream of an outdoor wedding in the UK is sometimes not the reality, so getting married abroad is the decision of many couples who have the budget. This means you can create your own vision of the day, using outdoor wedding lights to outline the space you are using. Canopies of fairy lights over the tables take the party from day long into the night, and look stunning. Maximise any naturally growing trees in the area by hanging lanterns within the low branches at different heights. Remember to try this during darkness beforehand, as what looks perfect during the day, can change at night! Candles are a must for alfresco weddings, so ensure you have them all switched to timer so they come on automatically at the right time.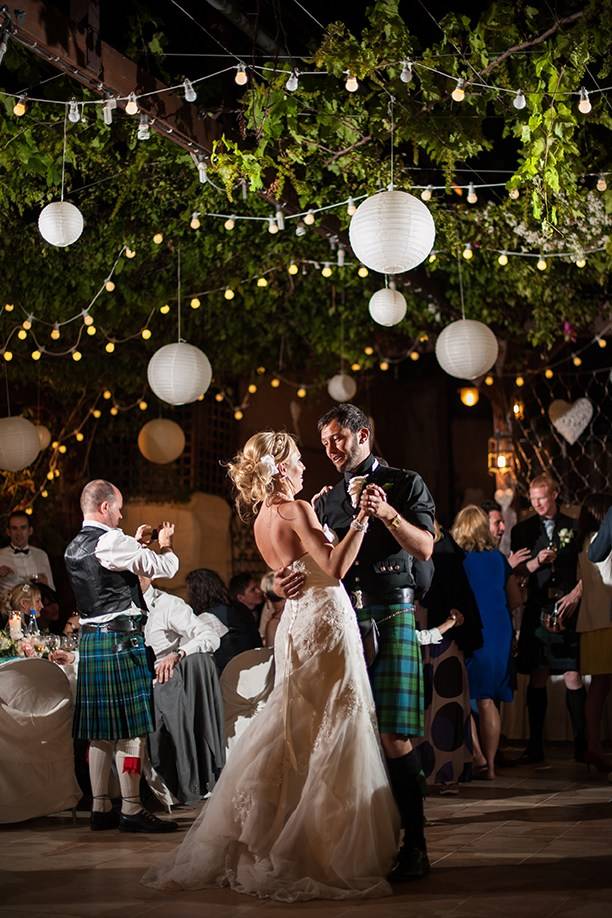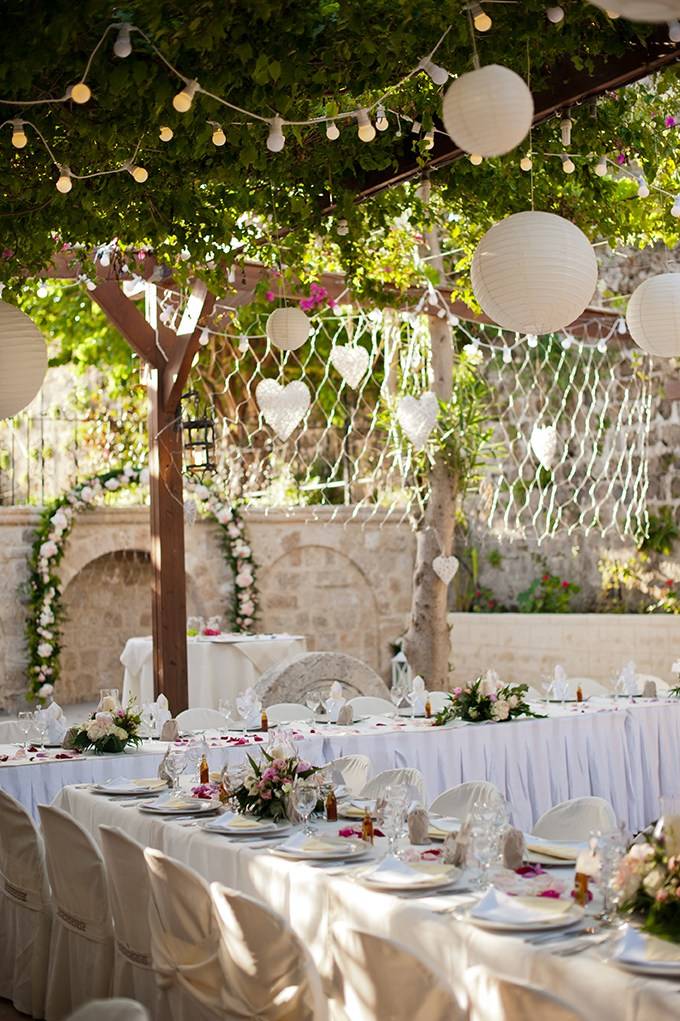 Photo via Karolina Kotkiewicz