Lighting the outside of your home this Christmas can be beautiful! We'll show you sparkling house light ideas using our
outdoor Christmas lights
. No waving Santa's in sight... we assure you!
Along with filling your garden with festive lights, the house can also be included in your Christmas lighting ideas. Single story rooflines with Christmas icicle lights can be framed perfectly with a festive window lighting display to make an enchanting approach to your home. Clustering free standing Christmas figures with a similar tone to your roof lights allows you to take your lighting display further onto the ground itself and prevents disconnection between lights on your house and those already in your garden.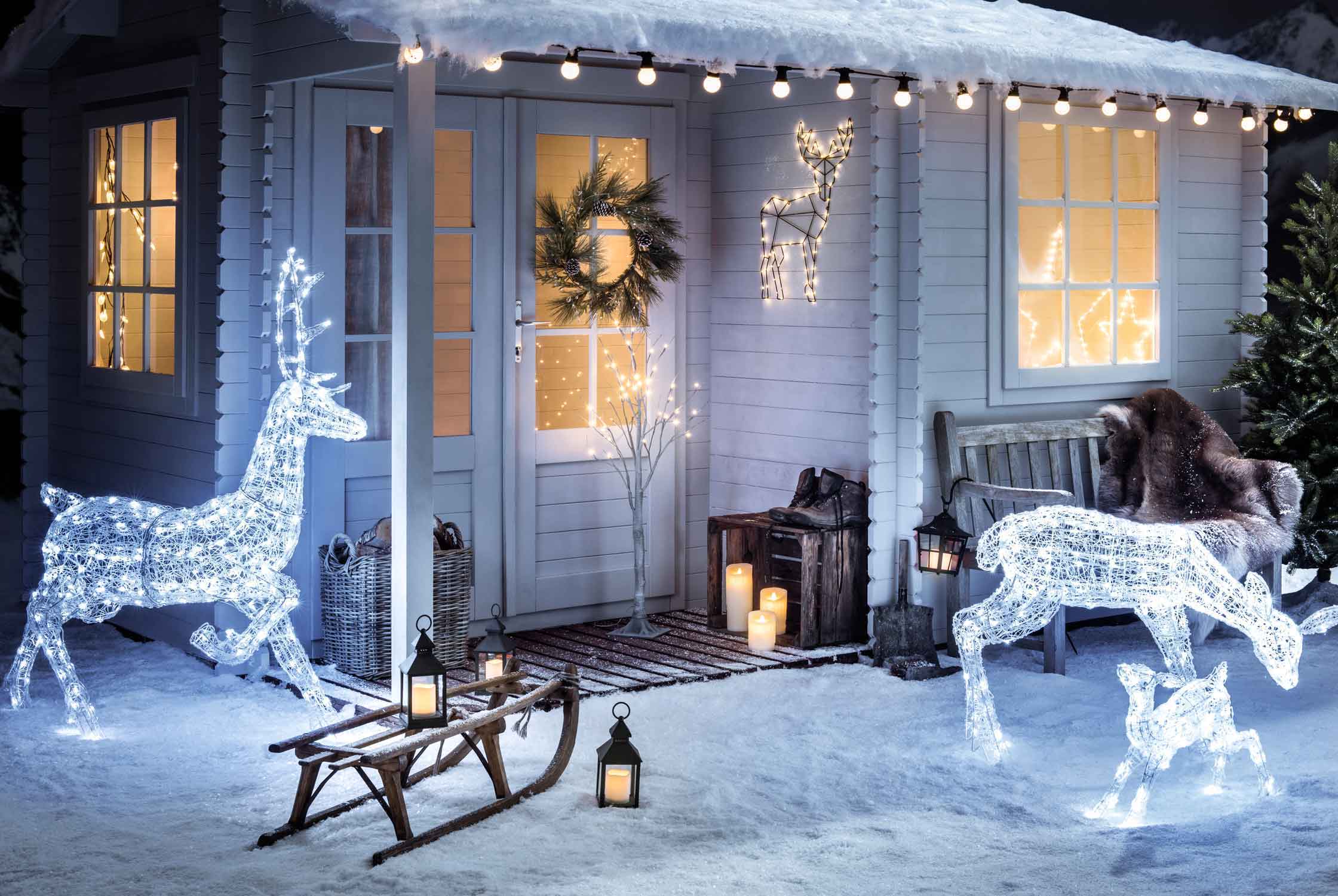 Low level roof lines can run festoon lights to accent.
Icicle lighting for roof lines offer architectural style accents.
Team low level lighting with roof lines.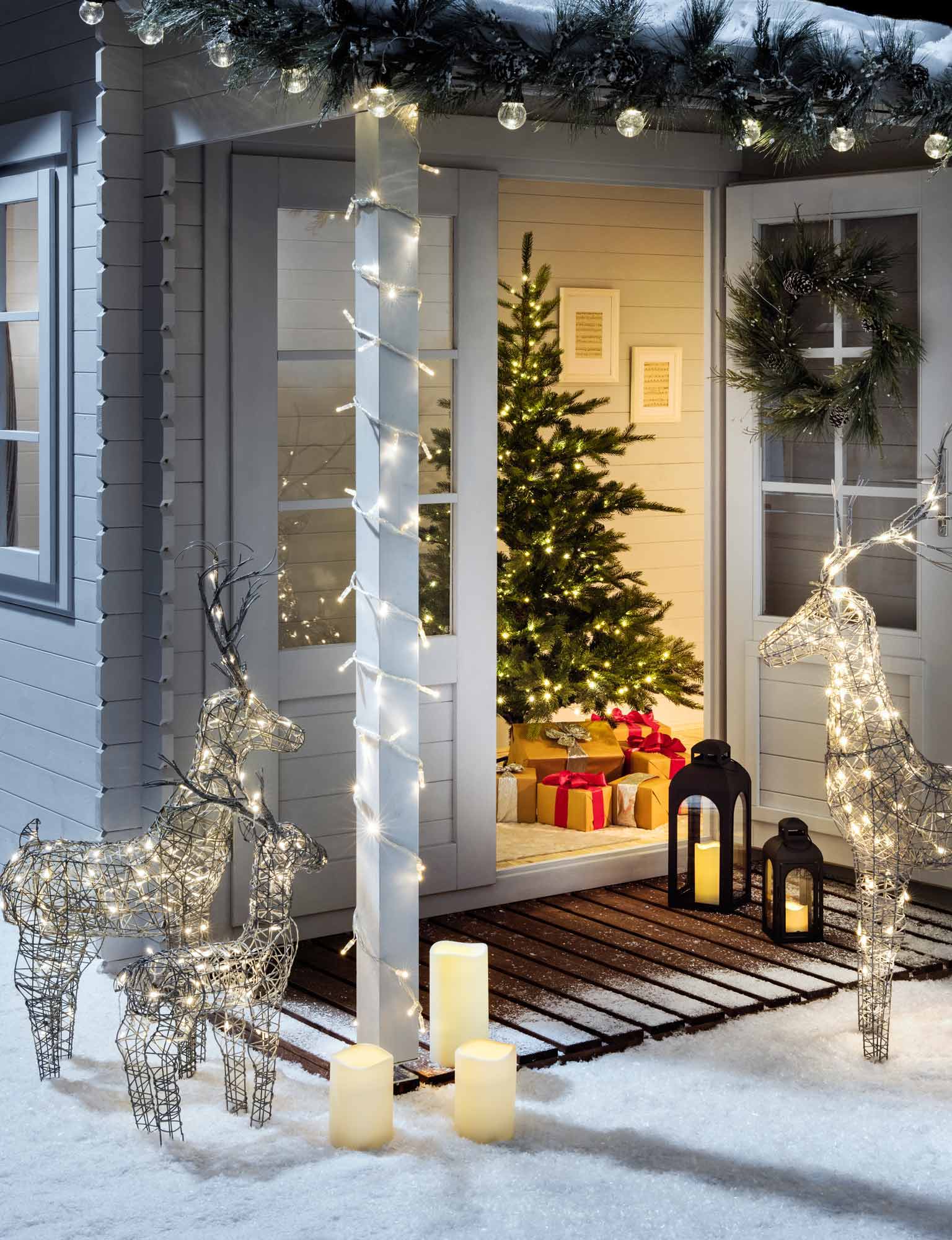 Wrap beams & pillars with fairy lights.
Swag fabulous festoons for a relaxed look.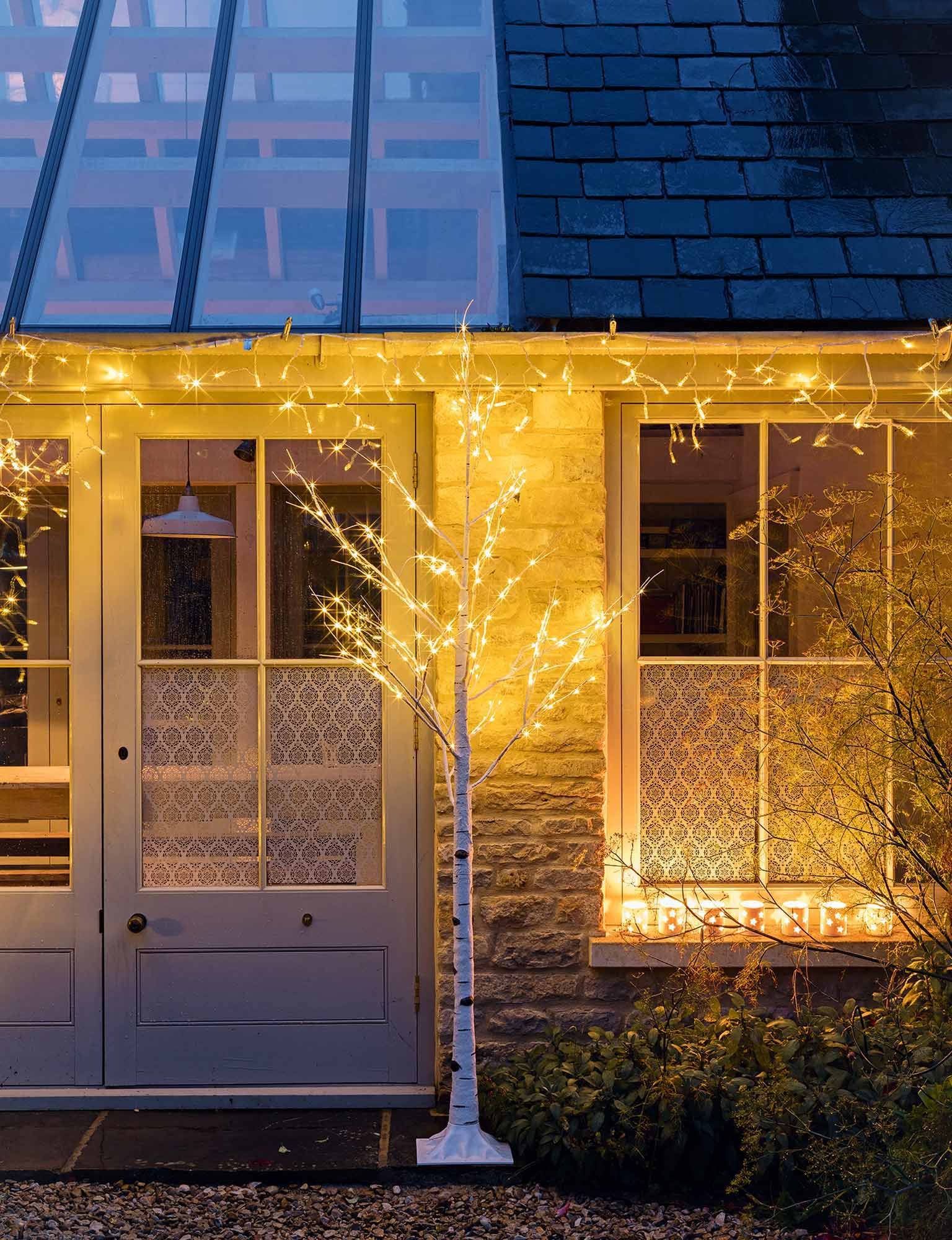 Roof icicle lights - photo via Ben Anders.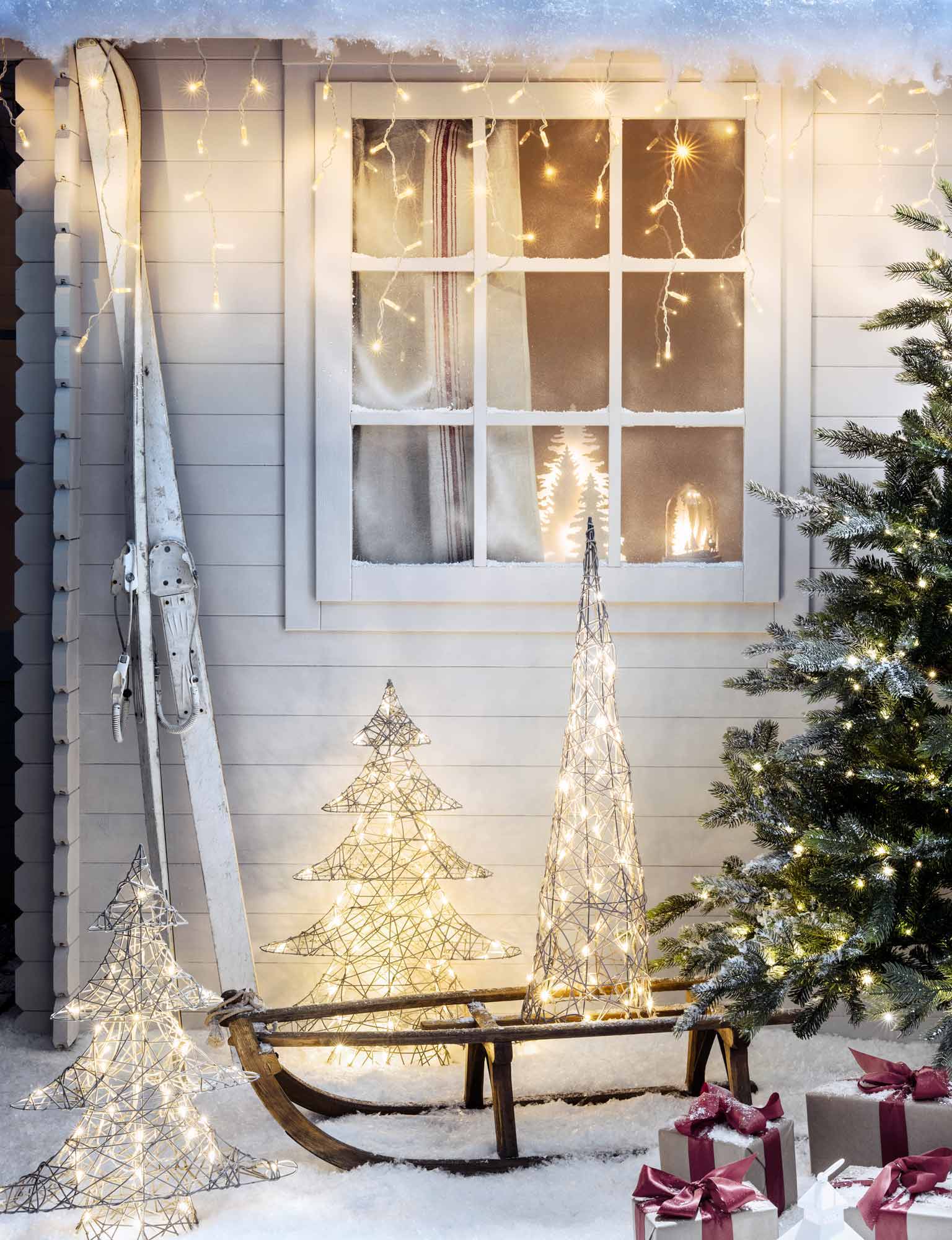 Icicle lights & garden figures.
For a more contemporary approach to roof lighting, a super quick choice are festoon lights. With extendable lengths you can easily estimate how many you'll need by pacing the ground below the roof line. Opt for a larger bulb spacing (gap between each light) as they're easy to hang and give an inviting glow to your home without being too crowded. Best suited hung above eye level, they're the ideal on-trend Christmas light that you can leave up all year round too.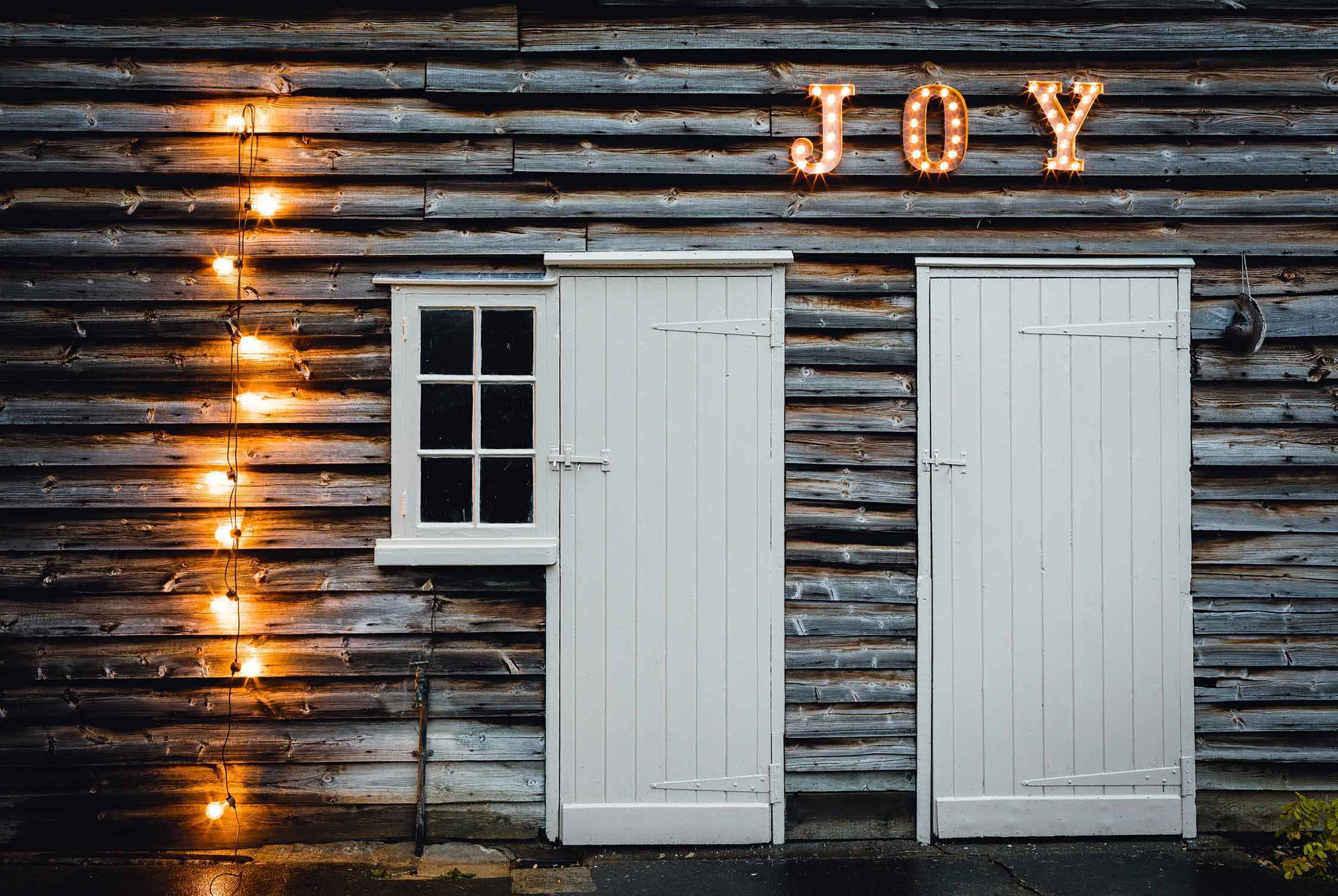 Festoons hung vertically - photo via Ben Anders.
Light up those walls! Christmas silhouettes combine decorations and lights in one go. For a showstopper, try a Christmas laser light too. They're such an effective way to illuminate your walls with little mounting. Keep the numbers low and the space around them free. Overcrowding can look too distracting, especially if you've decorated your front door too.
Classic toned reindeer silhouettes.