2 Simple Steps To Make A Festive Fairy Light Garland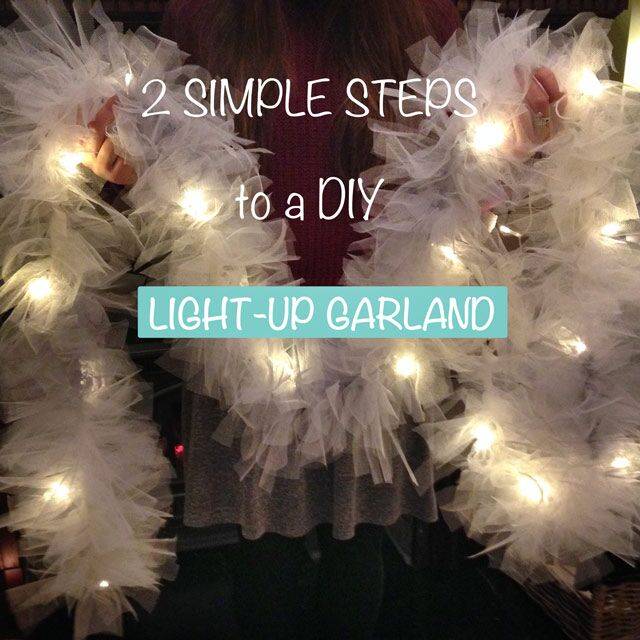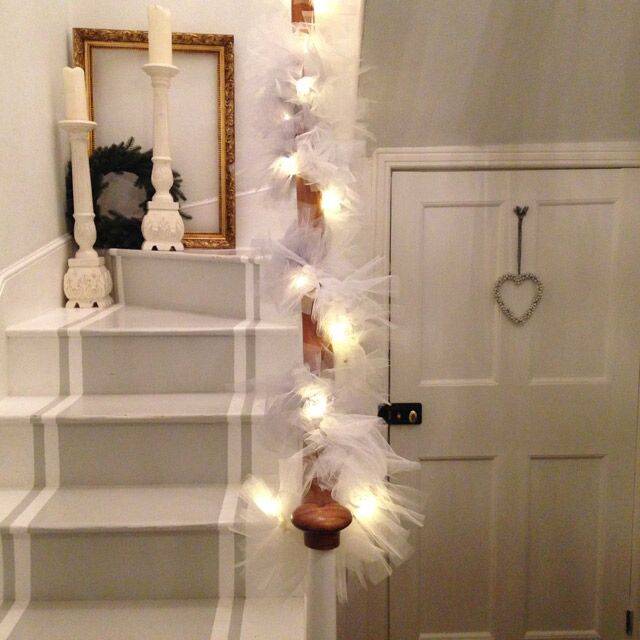 There is something inherently crafty about Christmas; from linking paper chains in front of the television to building a delicious gingerbread house, December has always been the DIYers' time to shine. Whilst we only have fond memories of the salt dough tree decorations from our school days, we will be spending our cosy Advent evenings making a much more style conscious Christmas decoration… a gorgeous glowing tulle fairy light garland!
So if you're looking for a new Noel DIY decoration that will add the perfect touch of twinkle to your home, then follow our 2 simple steps (that's right, only 2) to create your own fabulous Christmas fairy light garland.
Pick the perfect shades of tulle to match your festive palette, grab your favourite Christmas lights, pop on a festive film (optional) and get started.
STEP ONE - Cut The Tulle Into Strips
Begin by cutting your tulle into roughly even strips. The tulle can be any length depending on the thickness you would like your garland to be – our measurements were around 24cm long and 5cm wide.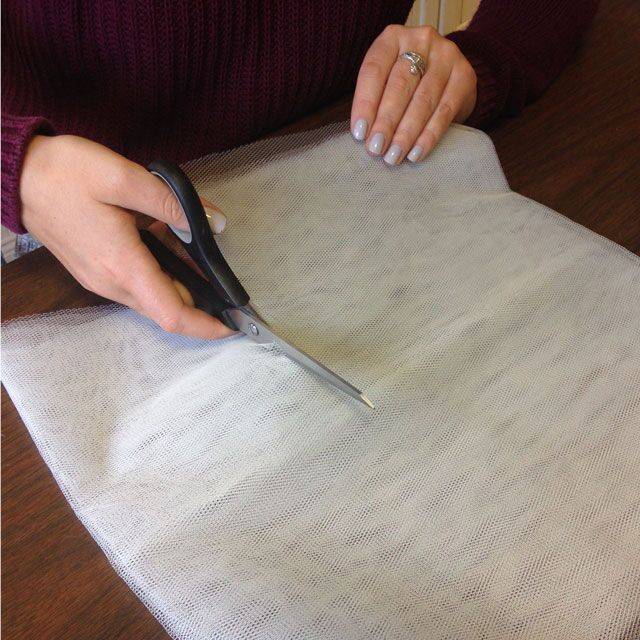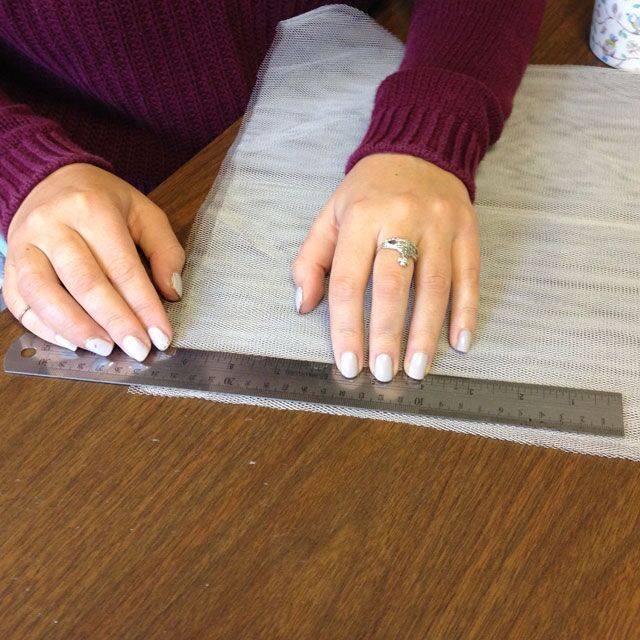 Don't worry about being accurate.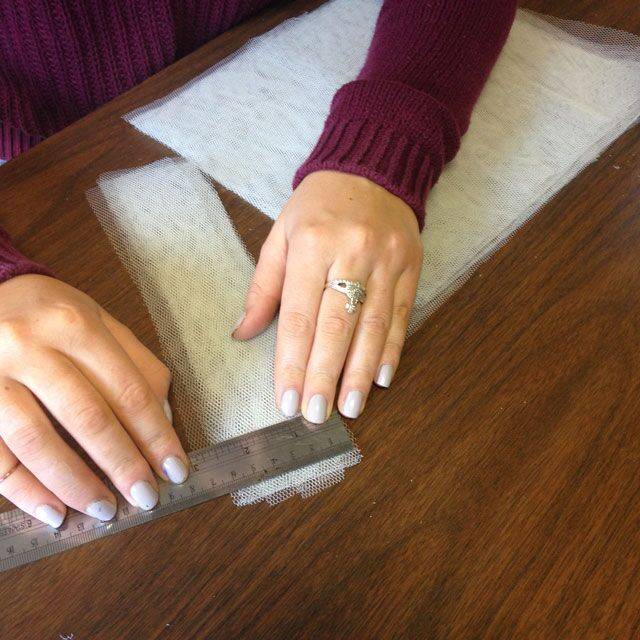 STEP TWO - Tie on to the fairy lights
For a fuller effect, double up two strips of tulle and tie on to the cable of your fairy lights (we used warm white fairy lights). Repeat this step until you are complete, mixing the tulle together or varying colours between bulbs makes for a more structured look.
Spread the project over a few evenings or cosy up by the fire and dedicate an afternoon to this crafty creation. After a viewing of Home Alone 1, 2 and possibly 3 (depending on how quick you are at tying knots), you will have created your garland! Now all that's left to do is switch on the magical little lights. Drape over your mantelpiece, display it on a sideboard or twist it up a bare banister.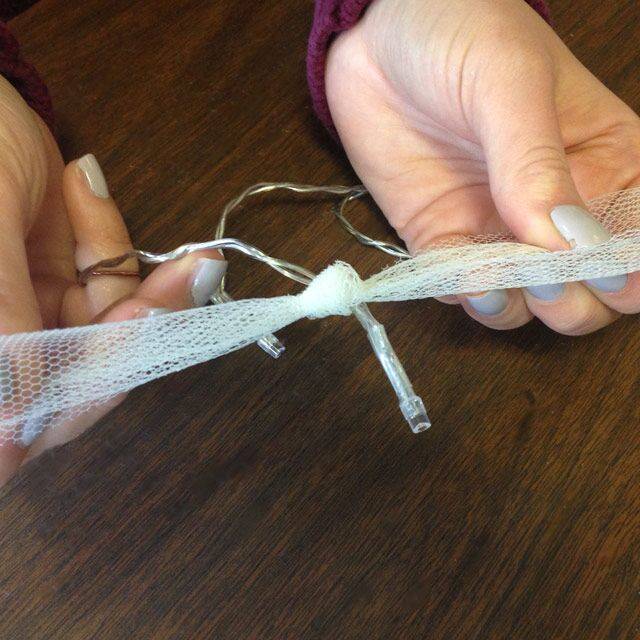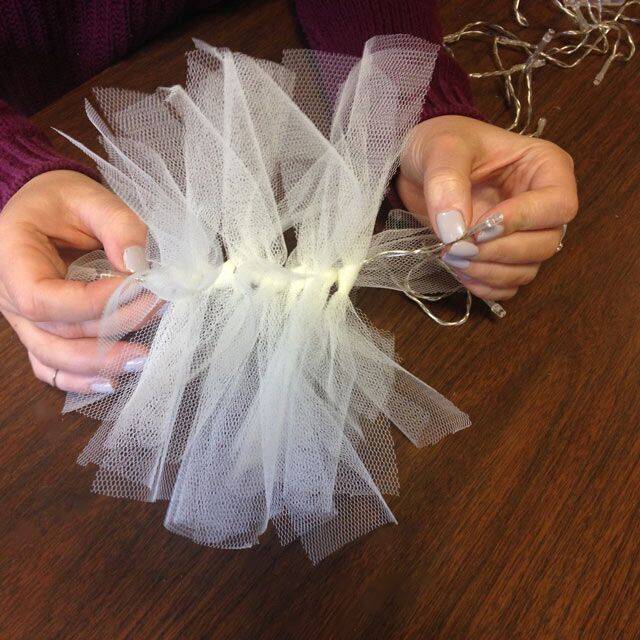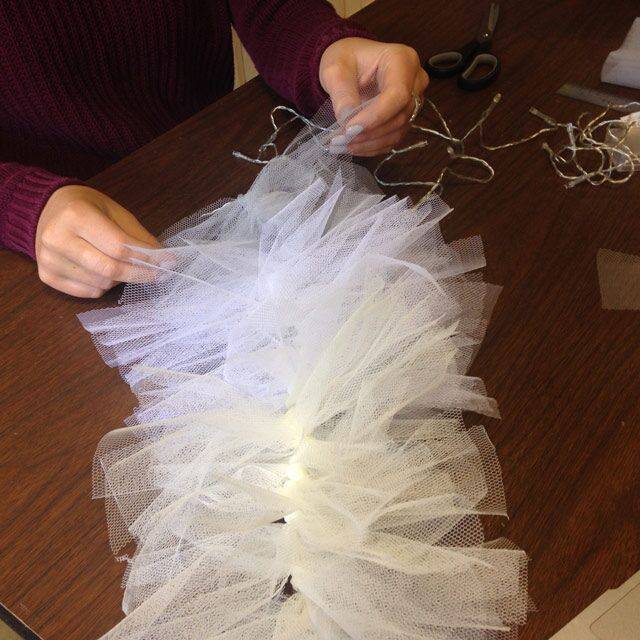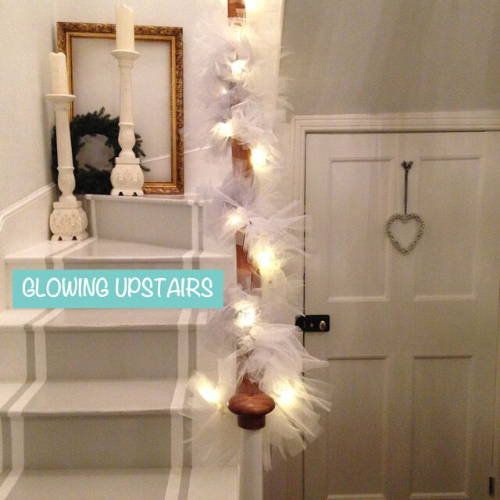 A Winter Wonderland Wreath
Create you own Christmas miracle by transforming your garland into a wonderful winter wreath in moments by wrapping it around a metal frame (found in any good haberdashery for around £1). Whilst we chose icy tones with warm white lights, why not try using green tulle for a more traditional looking wreath.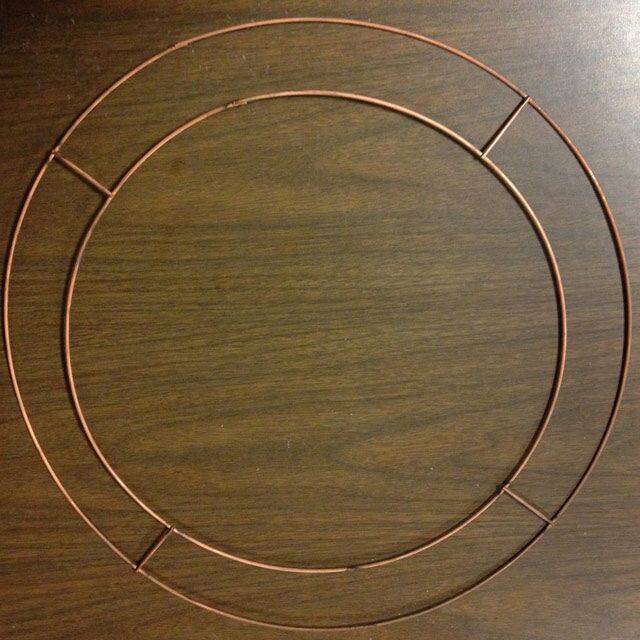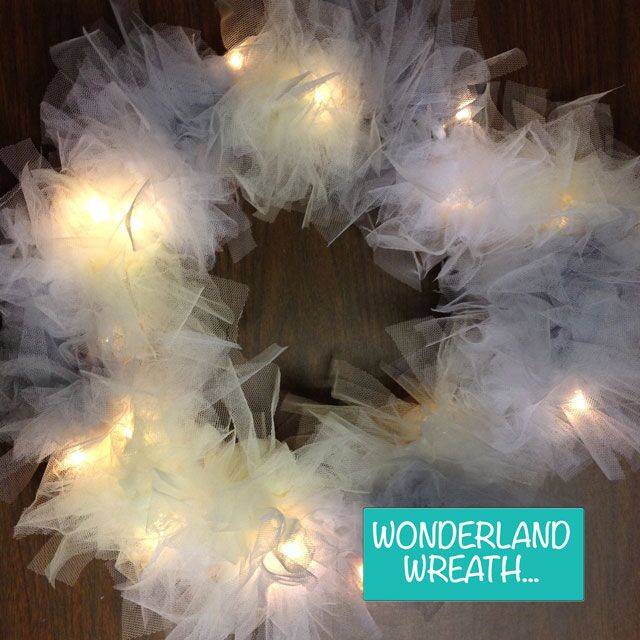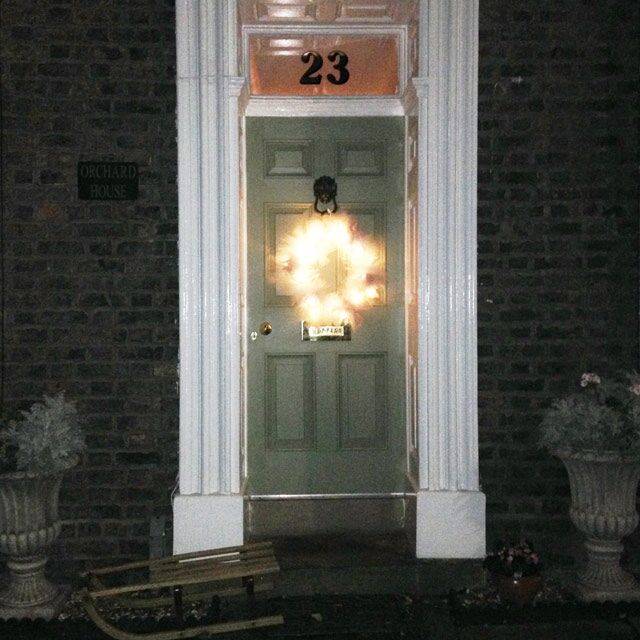 'KNOT' JUST FOR CHRISTMAS
Just like a puppy, this DIY creation is not just for Christmas… mix and match colours of fairy lights and tulle to create garlands for any occasion. Select colours to compliment your wedding scheme or combine pink tulle and lights for the perfect princess party decoration.