Seeing as our DIY fairy light wall has been such a hit, we've come up with a brilliant space-saving idea for the fast-approaching festive season; a Christmas card fairy light wall. Sounds good doesn't it?!
This easy DIY project is perfect for those who always struggle with finding places for that never-ending Christmas card collection! All you need for this gorgeous decorative idea is a string of Christmas lights, some small picture hooks, a hammer and some little pegs to hang your Christmas cards.
Don't forget to get your Christmas fairy lights and opt for a different colour or style of string lights to suit your home.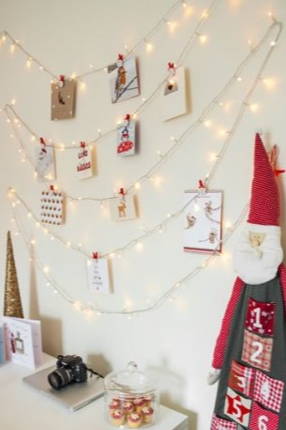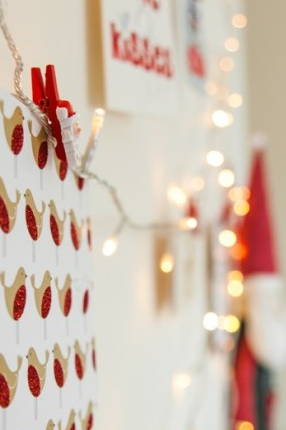 Gorgeous Christmas card wall using indoor fairy lights,
Hang as many cards as you like from your fairy light wall
How to achieve this Christmas card wall using Christmas lights
As we mentioned in our fairy light wall blog post, all you need to do to achieve this gorgeous wall decoration is roughly mark where you would like your picture hooks to be on the wall (preferably using a pencil) before using a hammer to tap the nails into the wall. We used six nails for our fairy light wall which is ideal for 100 LED fairy lights like the ones we've used.
Next, all you need to do is drape your fairy lights over each nail; they can be as tight or loose as you like. To finish off, hang some pegs on the wire of the fairy lights before popping your Christmas cards on the pegs. Simple as!
Get even more festive and hang a funky advent calendar next to your fairy light wall. Standing just short of 6 feet tall, this adorable Santa has a dangly legs which swing when hung high and can be hung from one of the picture hooks that you've used to hang your fairy lights.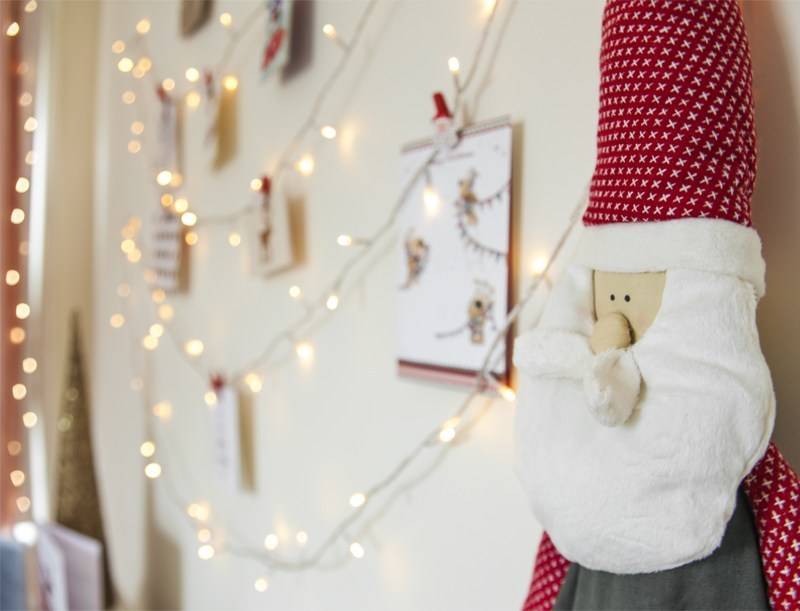 Super cute santa advent calendar looks great with fairy lights.
We'd love to hear from you if you happen to try out this quick and easy fairy light wall. Post a photo of yours on or show us on .