With a beautiful blank canvas, high ceilings & versatile location options it's not surprising that marquees are still a number one for weddings. From a classic, yurt or giant tipi, wedding marquee lighting is perfect for any theme. We'll show you how to use fairy light canopies, decorational ideas for lighting your wedding marquee backdrops. We also have our top 10 wedding marquee lighting tips for a quick rundown of our favourite styles!
.Use the ceiling! Marquees have height and plenty of open space to work with. Make the most of it by draping your wedding decorations from high and creating bespoke hung centrepieces. For beautiful bohemian decorations that smell as lovely as they look, swag flowers and greenery from the ceiling entwined with ribbons and fairy lights. Fabulous focal points can be easily constructed by using circular frames made from driftwood, bicycle wheels or willow, hang them at alternating lengths and weave in decorations and fairy lights. Yes, festoon lights can work too, however, we feel the big bulb vintage look is best complemented in a barn wedding venue.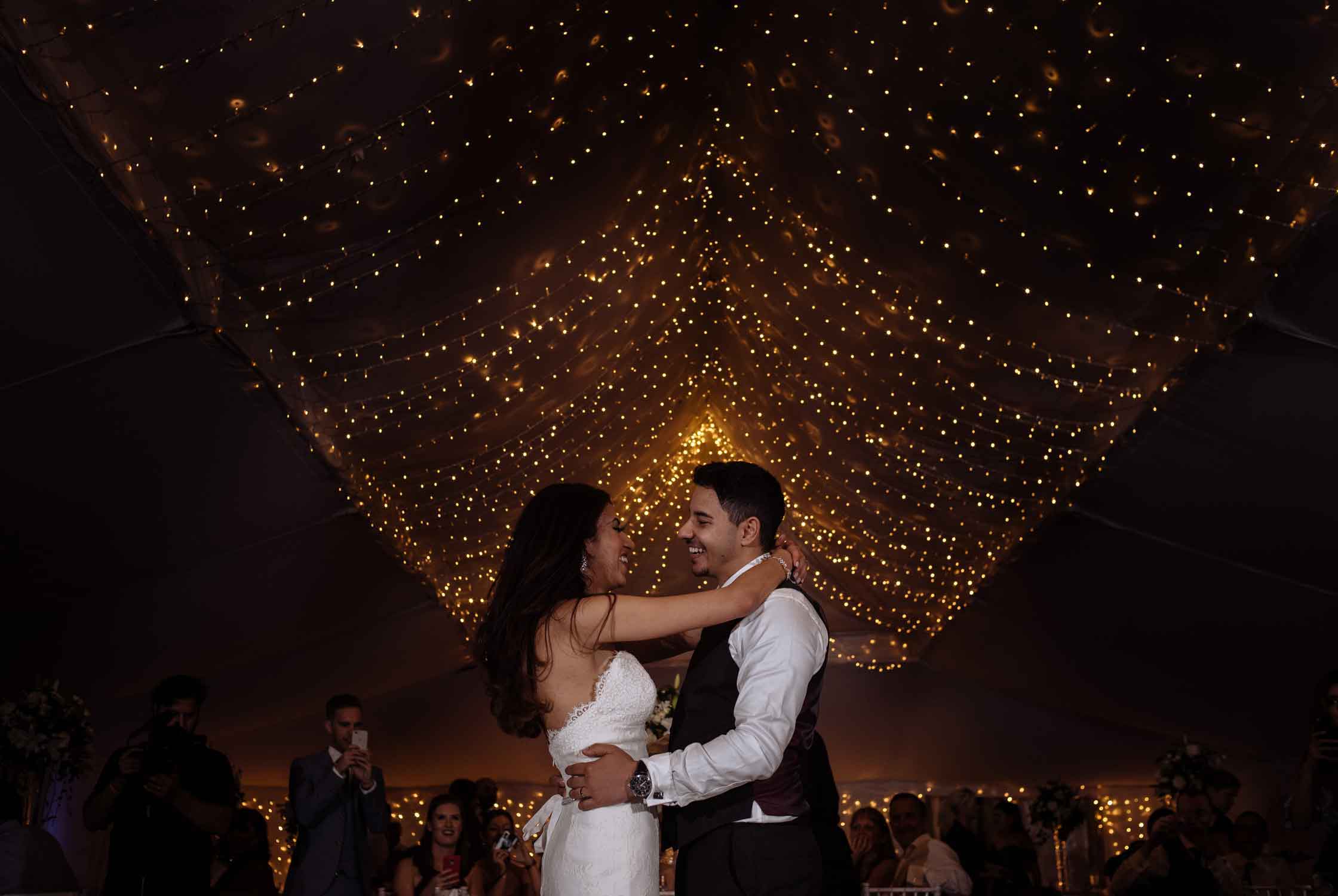 Shaza & Kareem's Wedding at the Normans, York.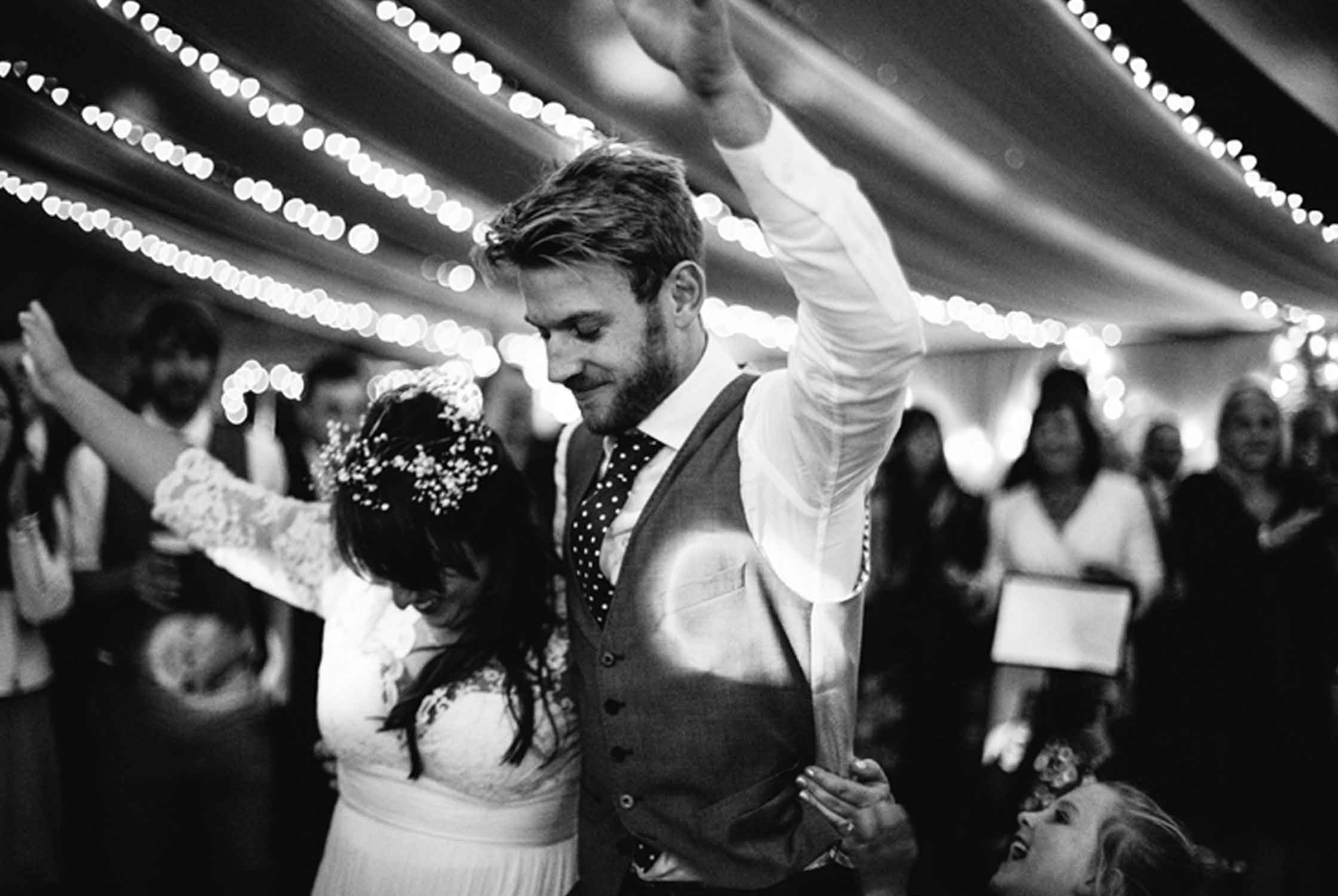 Fairy light & fabric canopy - photo via Sansom Photography.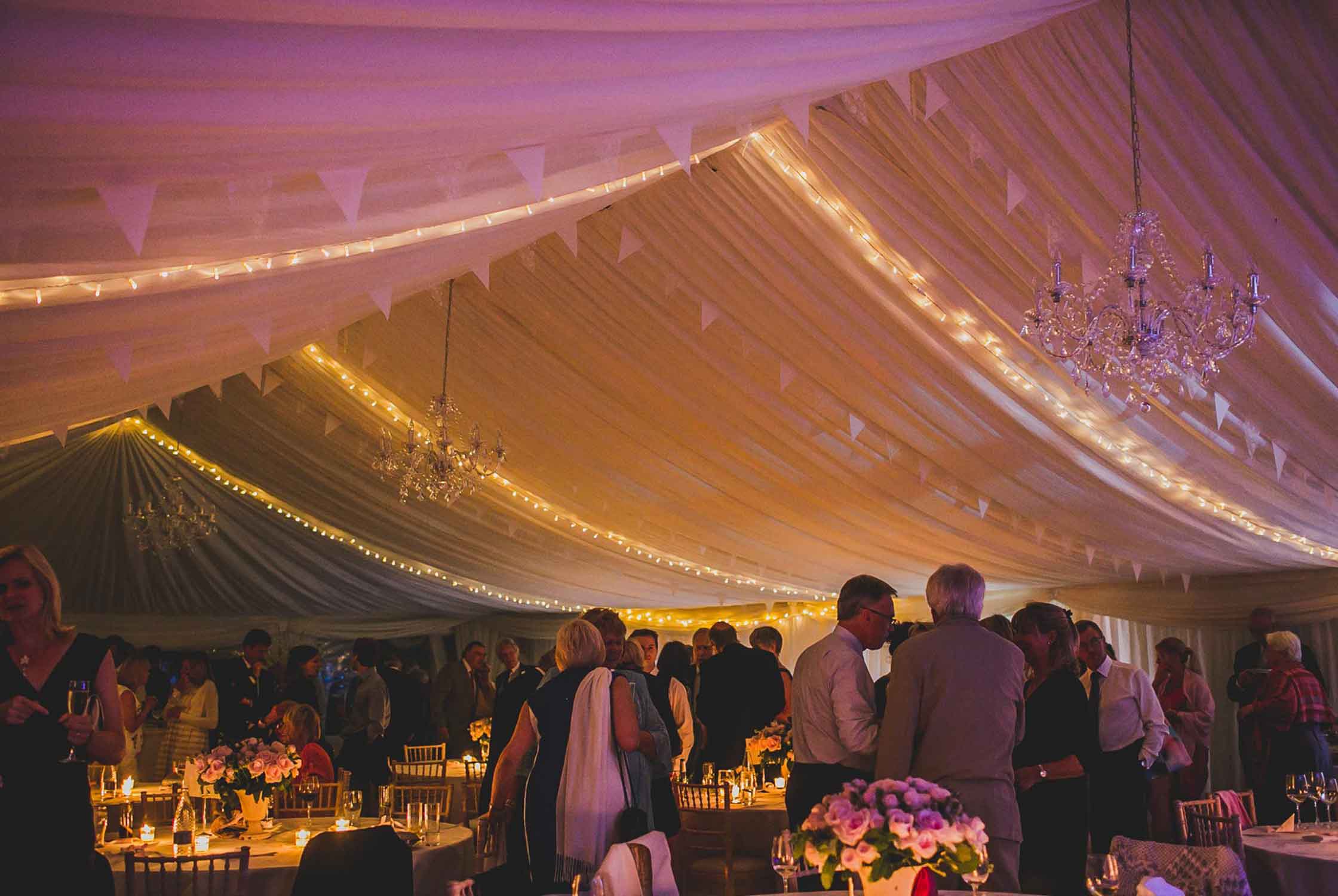 Lights up, party on down! - photo via Nicola Denby Photography.
Head table adornment doesn't need to leave you scratching your head. One of the easiest ways to create a serious wow factor is to build your own beautiful backdrop behind the table. For those who aren't a dab hand with DIY, sparkling and simple backdrop lights perfectly fit the bill. With a rustic feel, earthy tones and minimal construction reclaimed wooden pallet displays are one of the biggest emerging decorative trends for weddings. The gaps in between each timber lath make it super simple to insert foliage, bunting, and fairy lights through. Don't stop there, photos frames, mounted circus light up letters and little plant pots look gorgeous grouped together.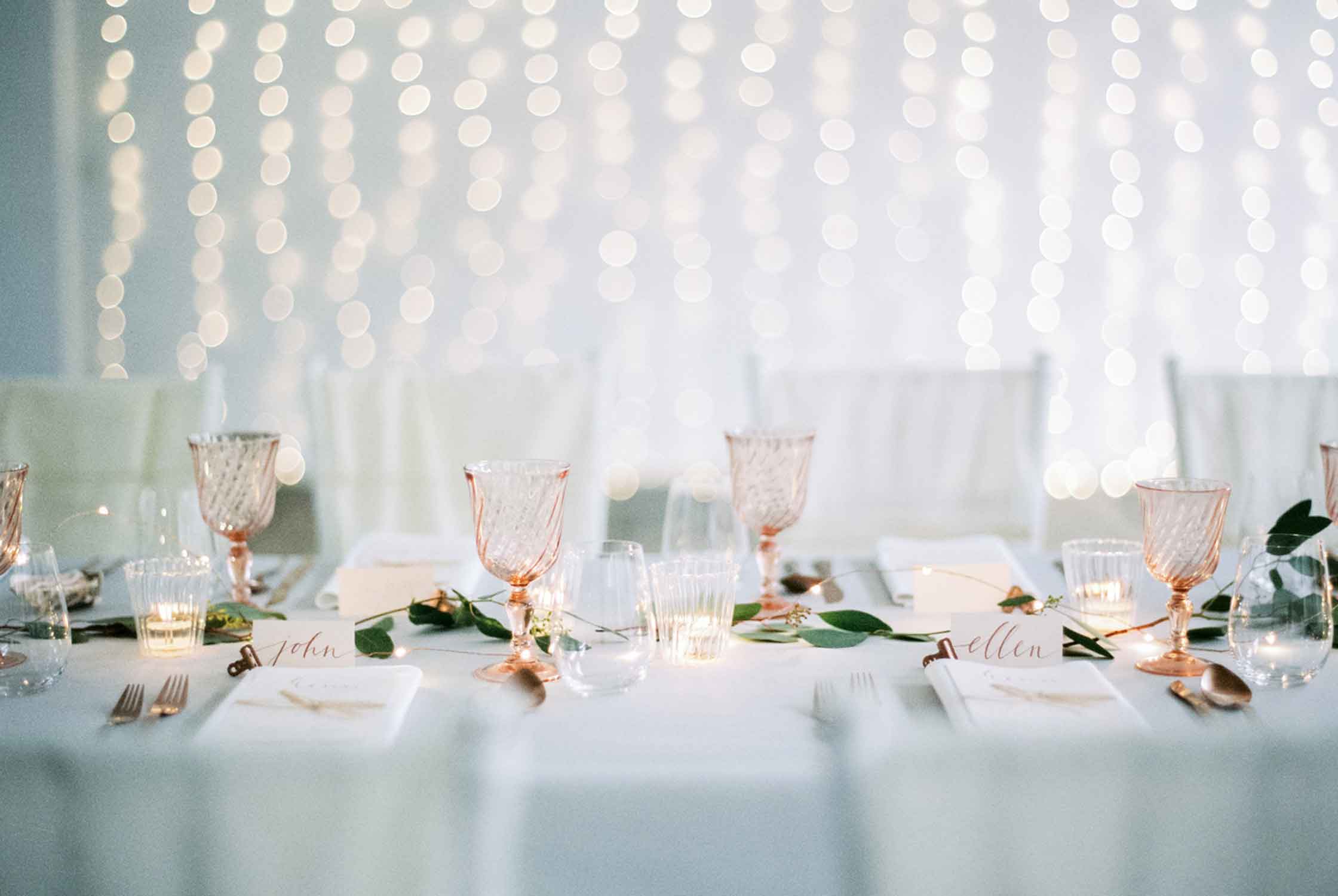 Curtain light - photo via Peaches & Mint.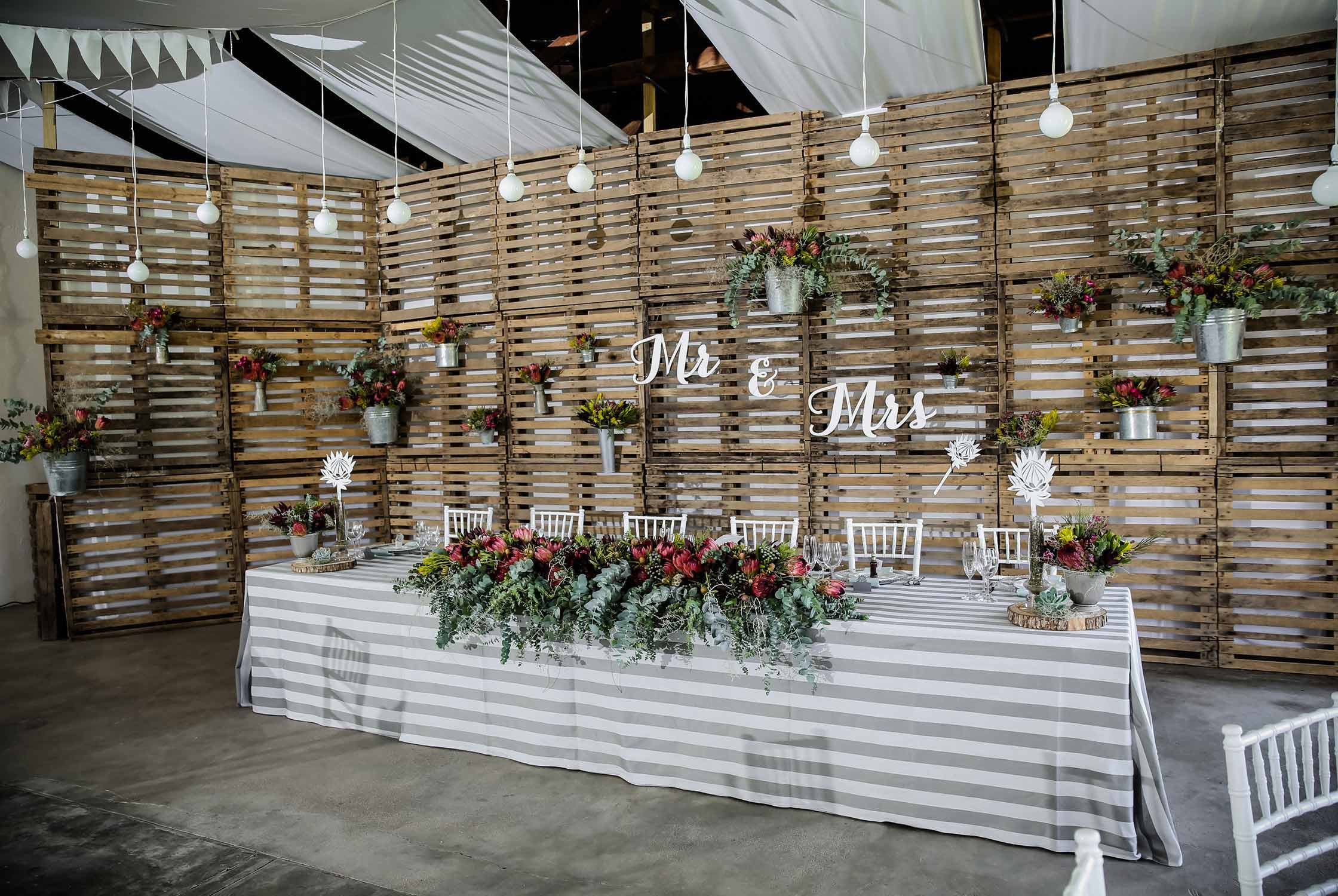 Pallet backdrop - photo via Nikki Meyer.
Marquees or tipis with timber beams offer the perfect spot for a sprinkle of marquee lights. Your marquee hire company may already have a package for these, however do ensure their standard up-lighters are not placed in the same location. Your lights will sparkle more in a low level light. Natural, amber and warm white lighting is the most flattering and creates a romantic, soft lighting effect more suited to a wedding. We suggest using the features already at your disposal and using the beams and pillars to twist or line fairy lights up. Weather depending we would advise opening one side of your marquee or opening the side flaps of the tipi to let in as much natural light as possible.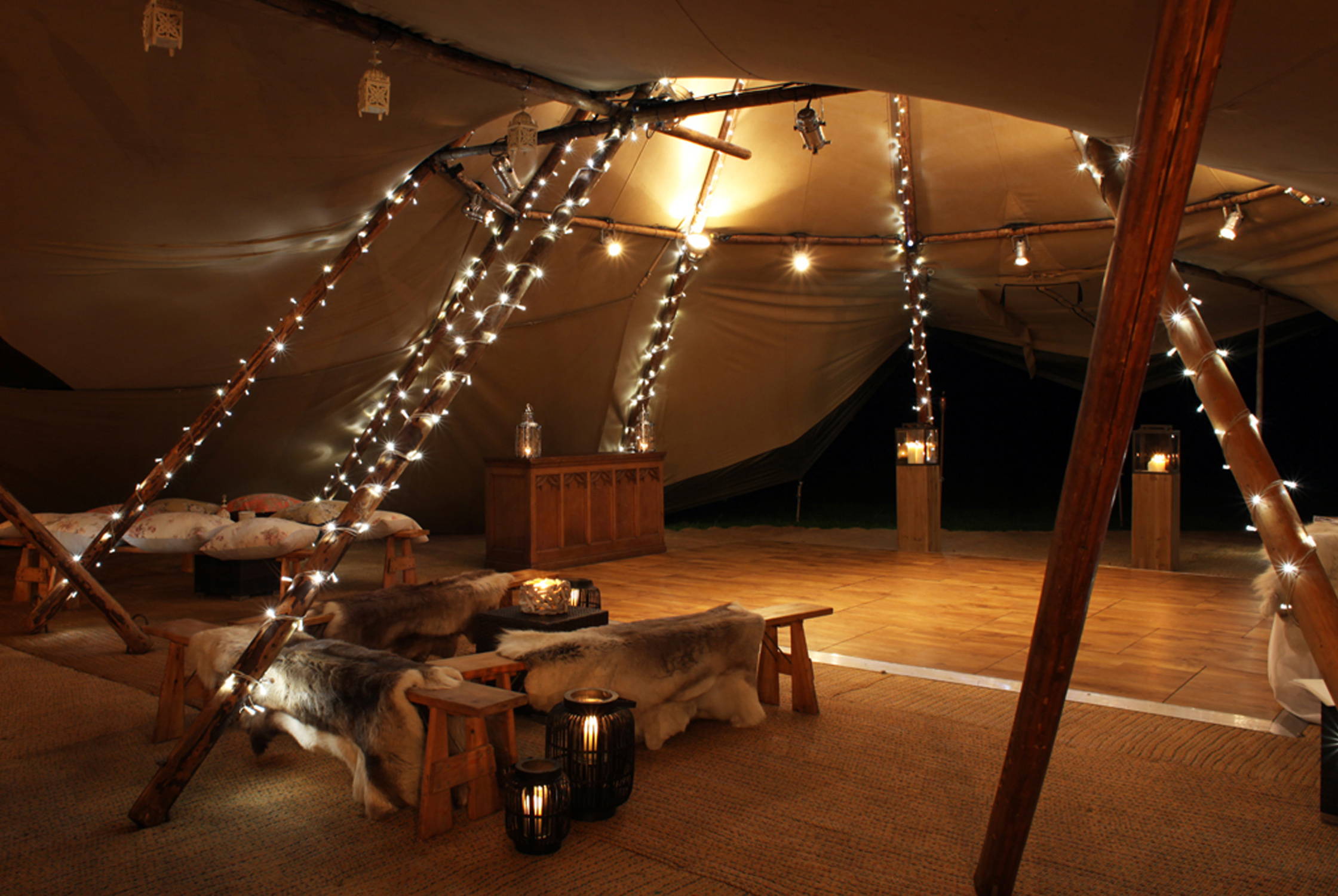 Relaxed tipi with warm white ivory toned string lights.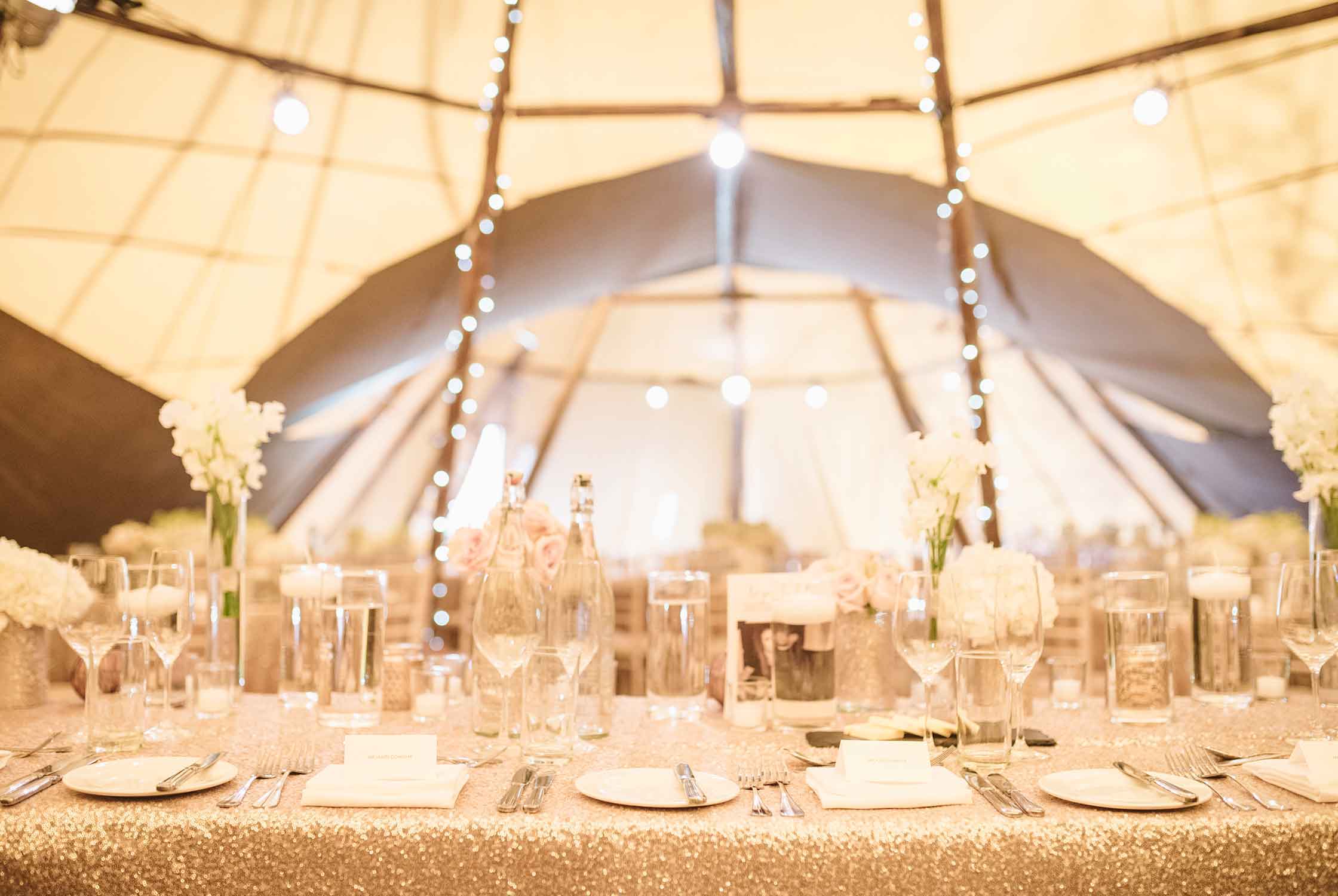 Icy white bulbs can offer a cooler tone to your marquee.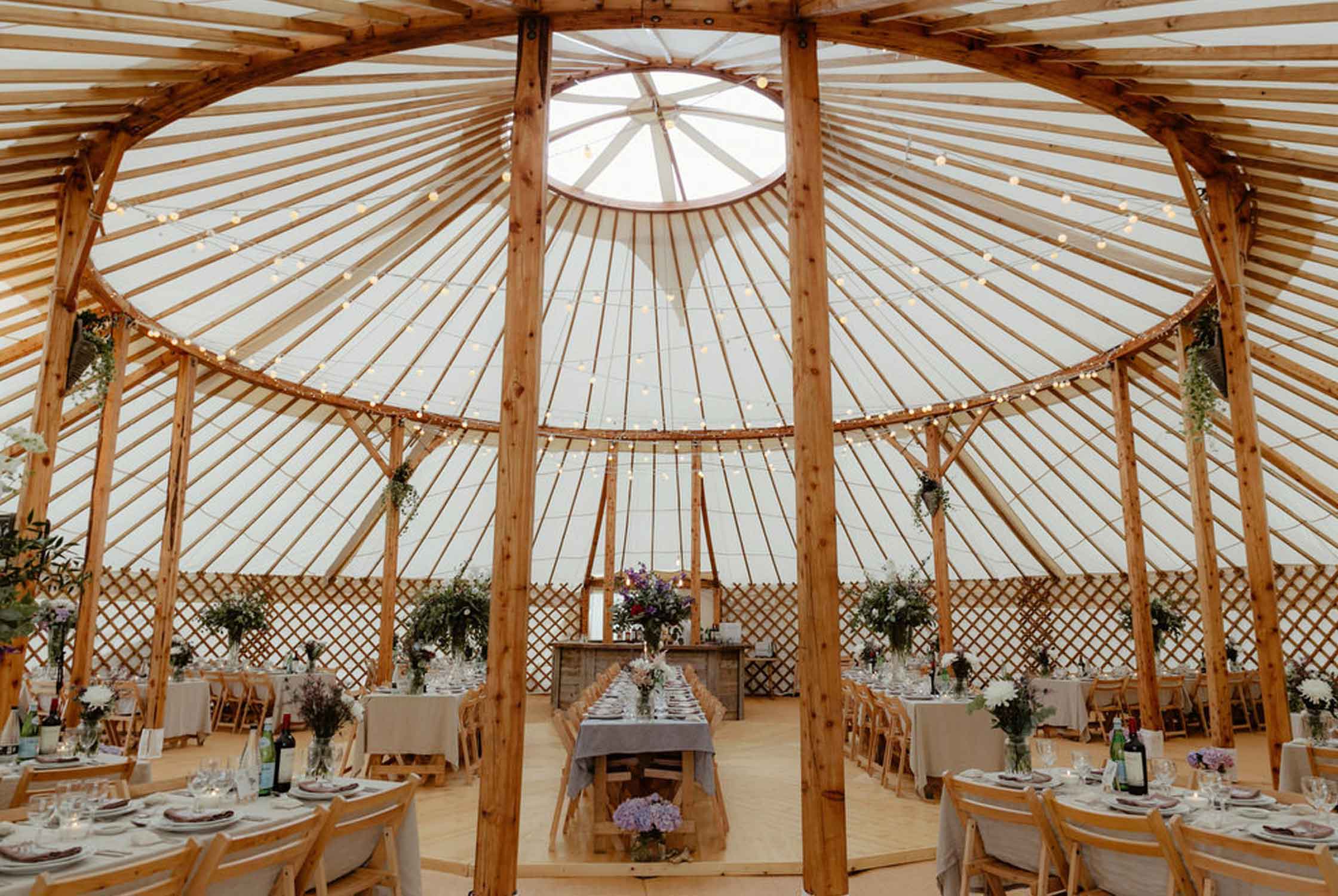 Festoon canopy - photo via Cinzia Bruschini.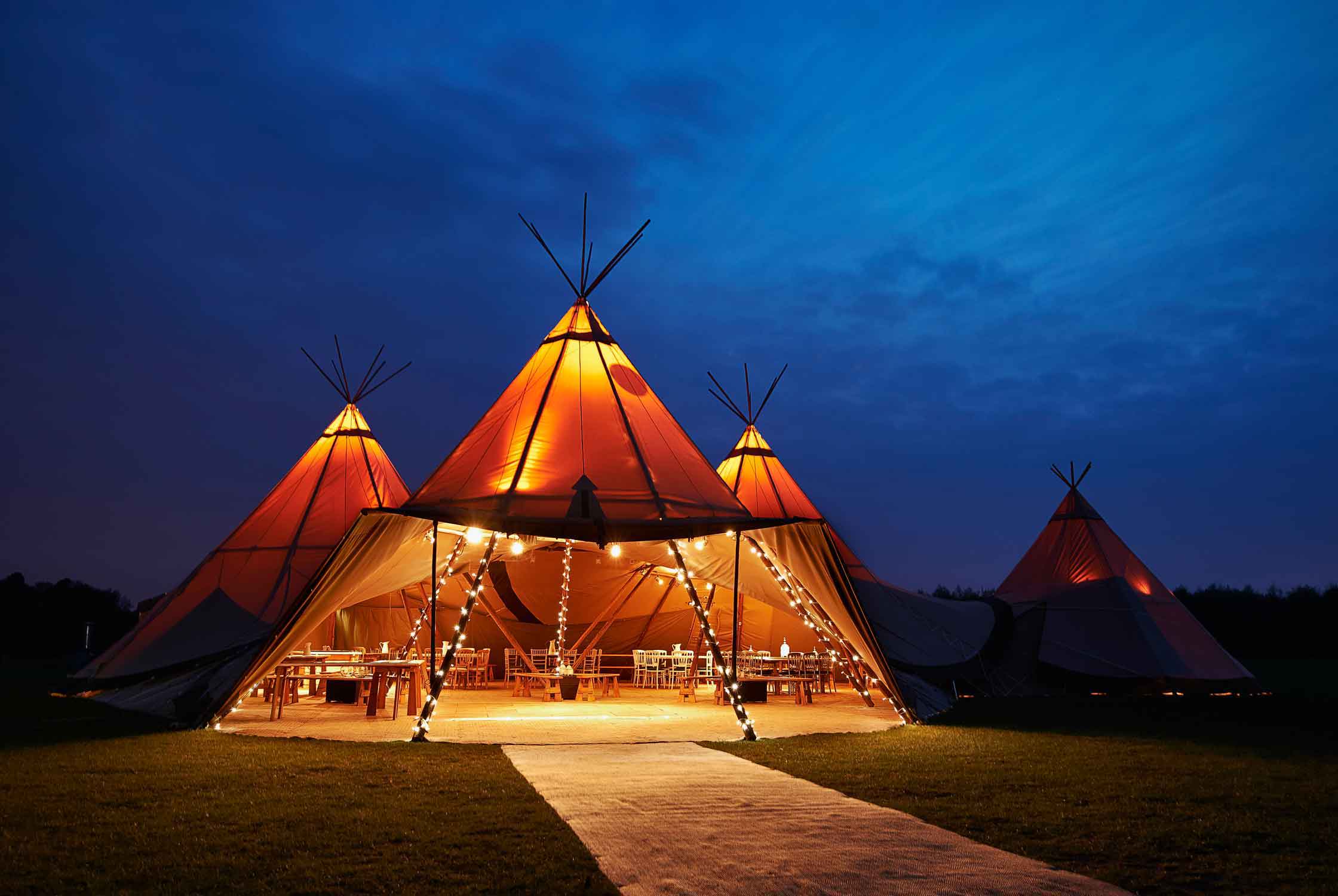 Open sided tipi for a summer wedding party.
Pathway and parking illumination should be at the top of your marquee lighting list. As well as being pretty handy for guests to find their carriages, outdoor lighting is perfect for late evening photos of your venue. We'd recommend using mains or outdoor battery lights to highlight entrances and paths, so you have guaranteed illumination. For those few and far between hot summer nights, line pathways with festoon lights and hang mason jar lanterns from fences, trees and shrubs. Jar lanterns look sensational in place and are super easy to make, simply pop a wedding candle into a jam jar, twist chicken wire or ribbon around the neck and it's ready to hang.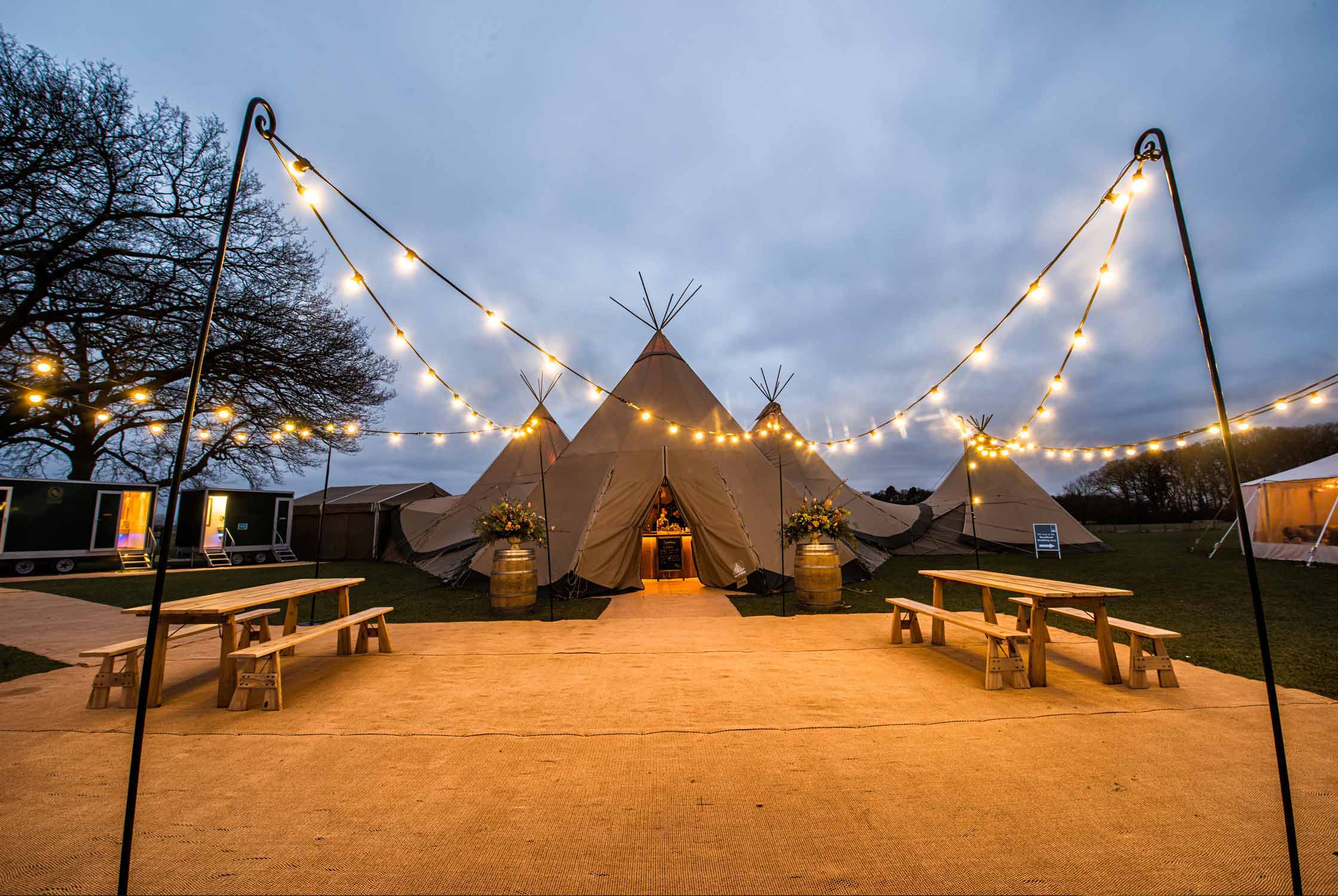 Light overhead - photo via Papakata.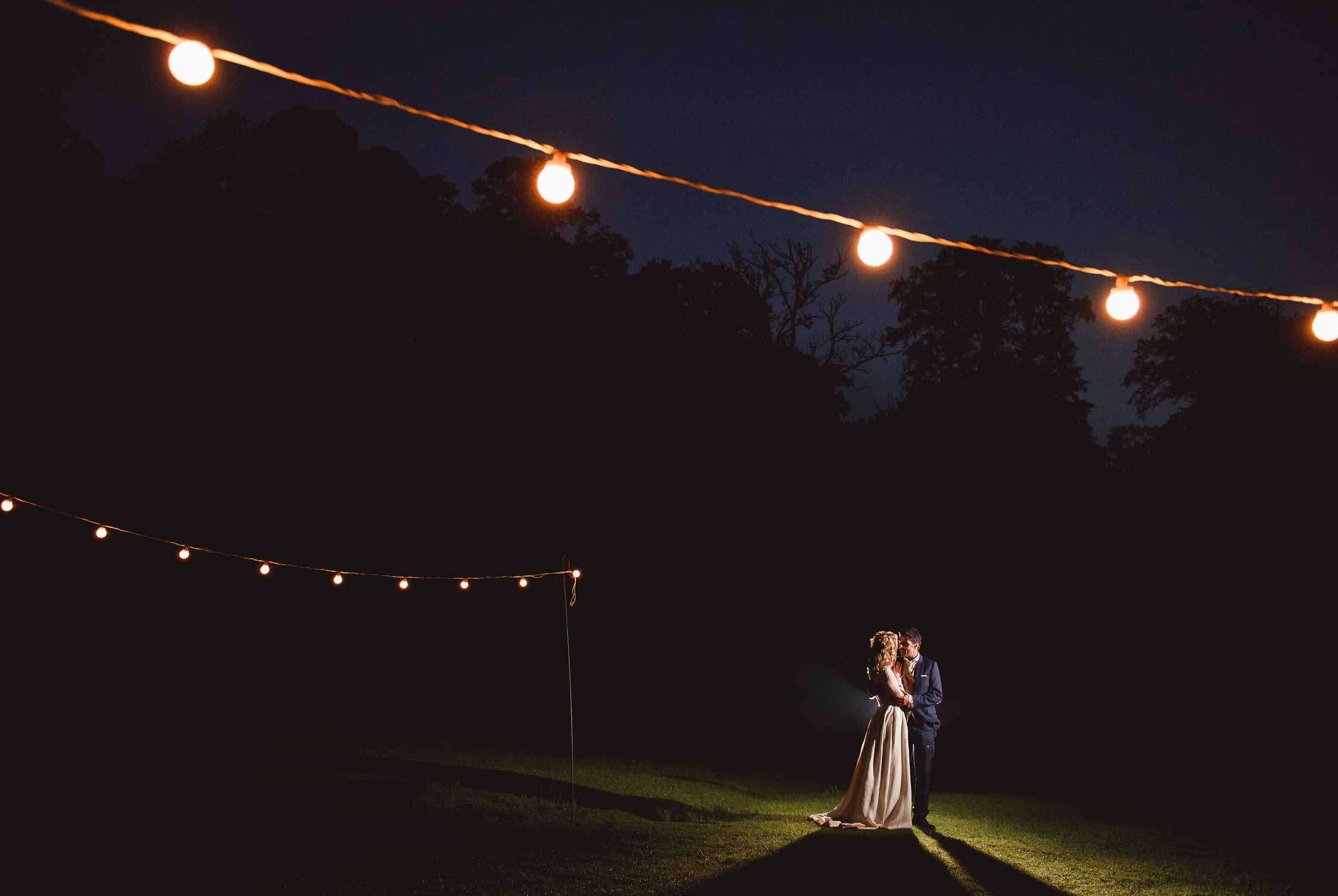 Dancing in festoon light - photo via Sam Gibson Photography.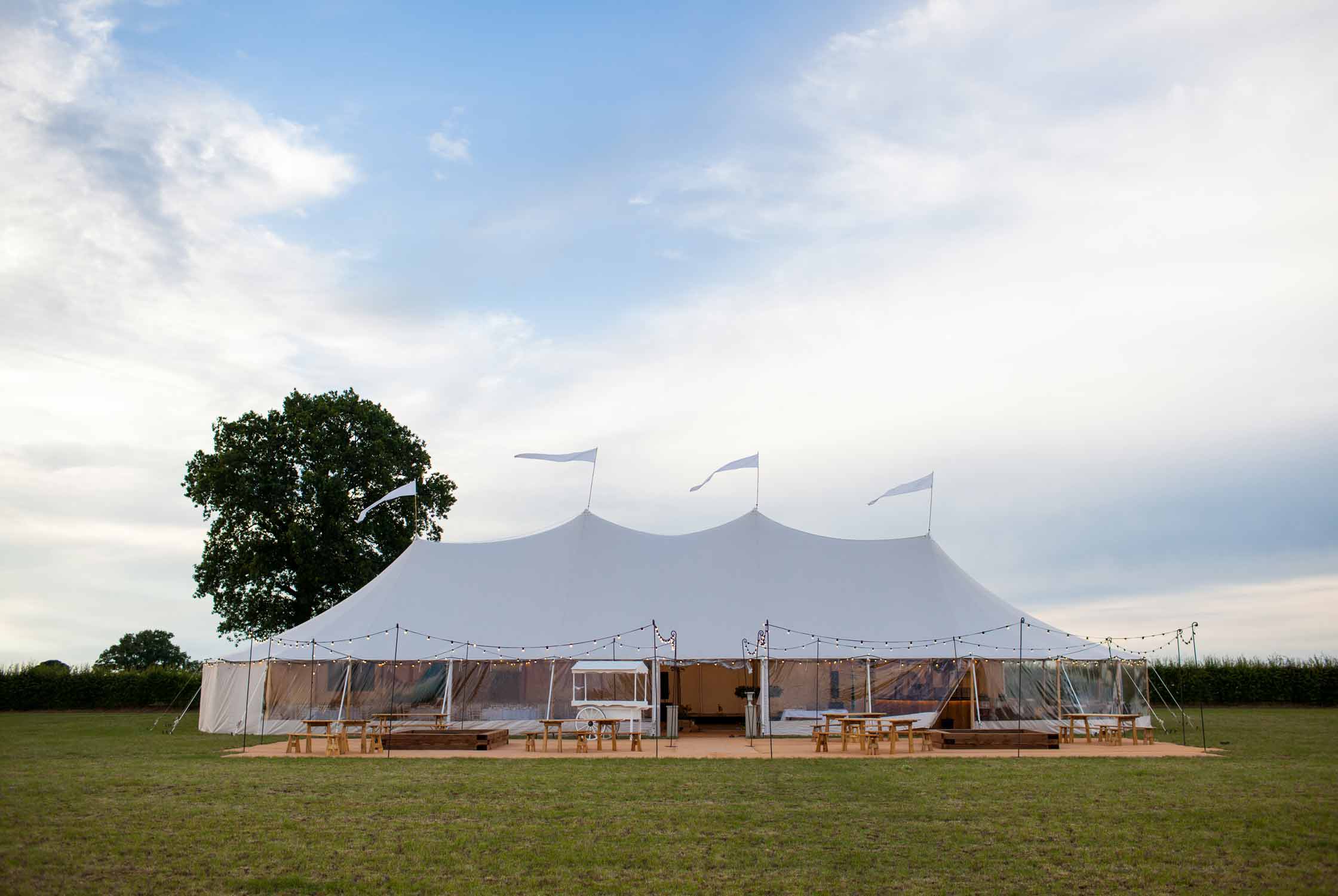 The sperry marquee with Festoon light canopy.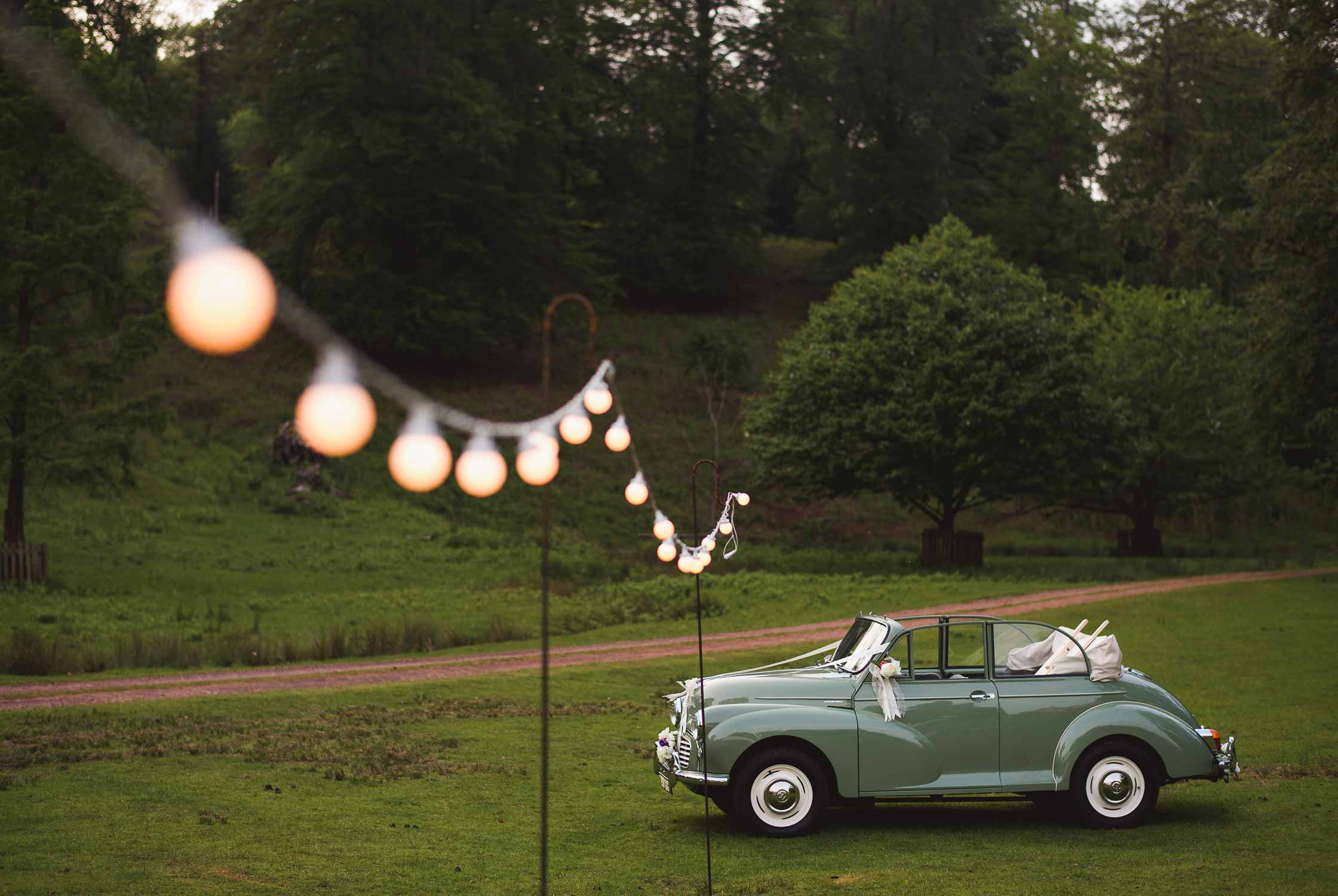 The getaway car - photo via Sam Gibson Photography.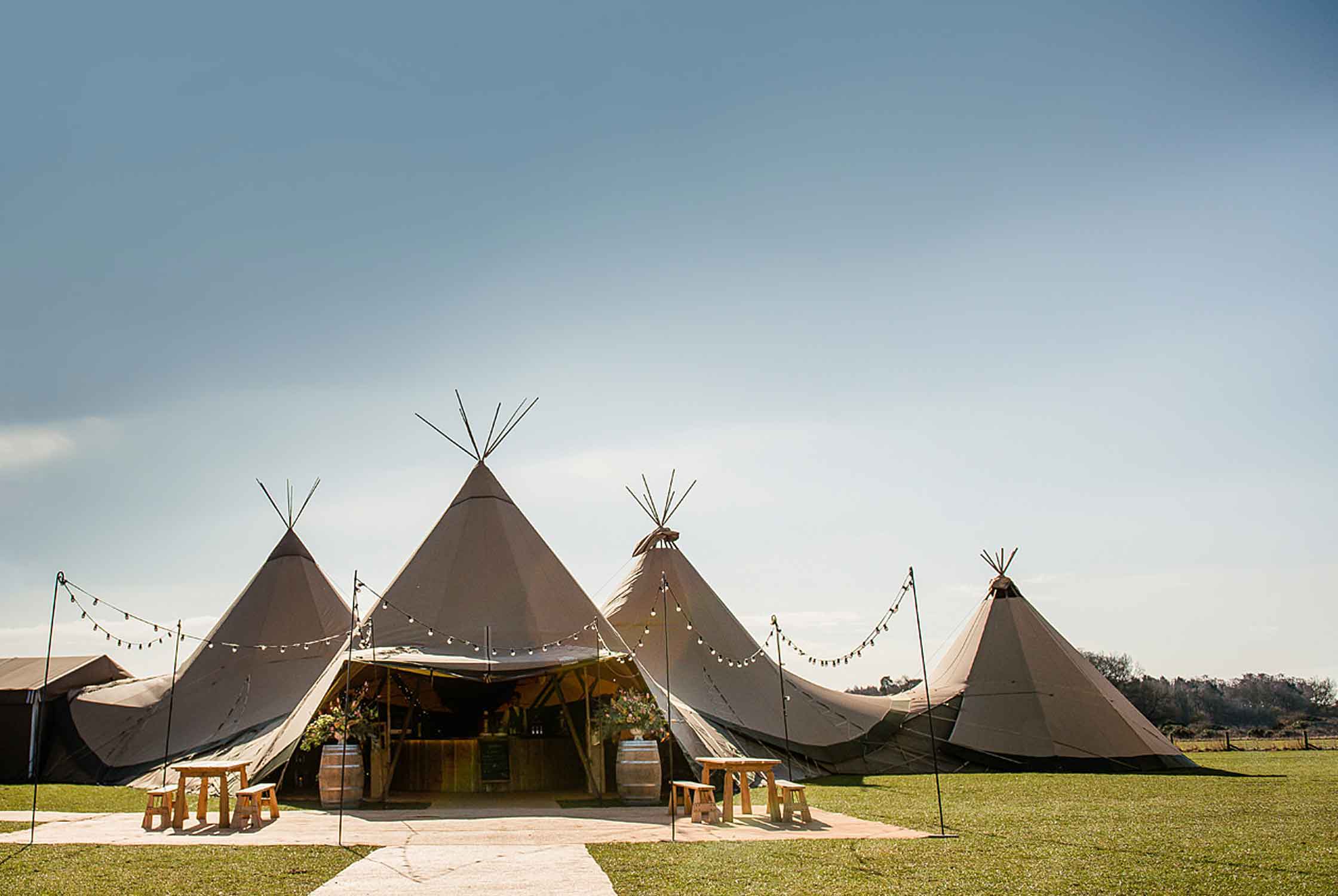 Papakata tipi, North Yorkshire.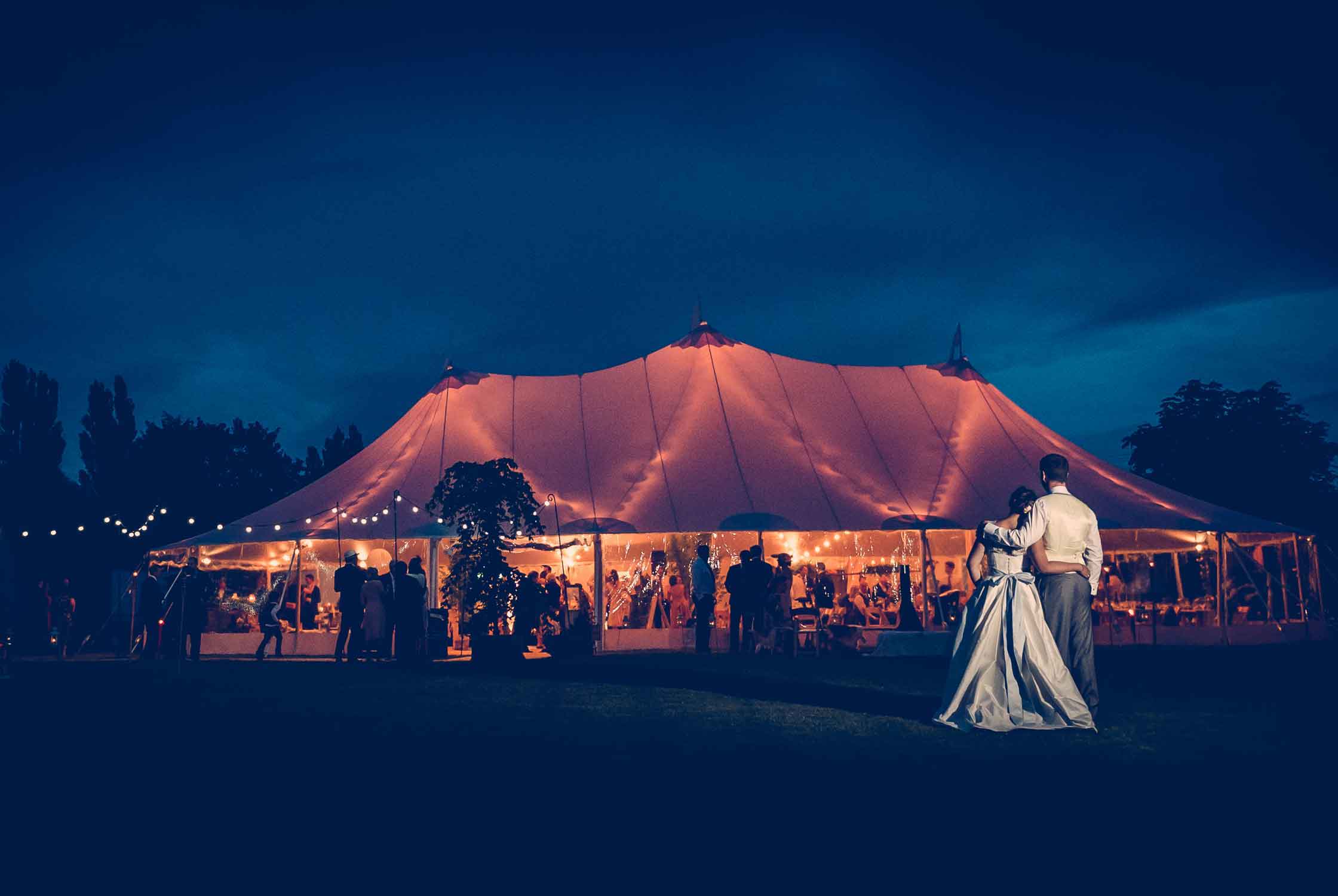 Festoon filled marquee - photo via Papakata.